William Raitt, granite cutter
Arthur Taylor Raitt was born on 11 November 1896 in Westerly, Rhode Island. He was the son of William Raitt and Euphemia H. McDonald, both from Aberdeen, who had married on 29 March 1888 in Cook County, Illinois (see below.)
When Arthur was two years old his family returned to Aberdeen (and are found there in the 1901 census); though they returned to America - Chicago - when he was 16. On 3 June 1918 Arthur was drafted - his address being given as 6522 Rhodes Avenue, Chicago, Illinois, where he was living with his parents. He was aged 21 and an employee of Childs & Smith (a firm of architects). On his release from the Army, Arthur headed for California, where he spent the rest of his life - dying on 29 May 1971 in Riverside, Riverside County.
In the 1920 census for Los Angeles Assembly District 64, Arthur J. Raitt, age 23, working in the architecture profession, is a lodger.
Around 1925 or so, probably in Los Angeles, Arthur married Neysa Atherton who was born about 1898 in Virginia (as were both her parents) and they had two children: Arthur Richard, born 28 August 1928; and Jill, born 1 May 1931 - both in Los Angeles.
In 1930, Arthur T. Raitt, 33, born Rhode Island, a travelling salesman in building materials, is living in Los Angeles with wife Genevive A., 32, born Virginia; and son Arthur R., 7 months, born California. The family was in the same place in 1935. It is not clear why Arthur's wife is here named Genevieve - the initial A. might signify her surname of Atherton or it may be another first name - possibly Agnes, a diminutive of which is Neysa. In the 1900 census for Piankatank, Mathews, Virginia we find an Agnes E. Callis, aged 2, born Virginia, listed as the adopted daughter of Aaron Atherton, oysterman. Most of those families listed are oystermen, and there are several other families called Callis there. In the 1910 census for Piankatank, her name is now Agnes Atherton, aged 12, still the adopted daughter of Aaron Atherton.
In the 1940 census Arthur T. Raitt, 43, born Rhode Island, housing engineer, is living in Laroda Avenue, Los Angeles, with his wife Neysa, 42, born Virginia; son Richard A., 11; and daughter Gill, 8 - both born in California.
Directories for 1951 and 1954 show that Arthur and Neysa Raitt had moved to Santa Monica.
----------
Their son Arthur Richard Raitt was born on 28 Aug 1928 in Los Angeles and died on 1 May 1998 in Peoria, Maricopa, Arizona. He married Oona J. Smith, aged 19, in Los Angeles on 7 Jan 1949. The couple had a son named Jeffrey Richard who was born on 23 Feb 1950 in Los Angeles. Jeffrey married Cameron V. Wigely, age 21, on 13 Nov 1971 in Los Angeles City. The couple do not appear to have had children.
Their daughter Jill was born on 1 May 1931 in Los Angeles. She is currently Professor Emerita at the University of Missouri - Columbia, in the Department of Religious Studies, having obtained her PhD at the University of Chicago (see under Religious Raitts at bottom).
She was a passenger aboard the Liberte departing 19 June 1952 from Southampton, England bound for New York. She was a student aged 21 with her last address in England being given as 212 Hammersmith Road, London.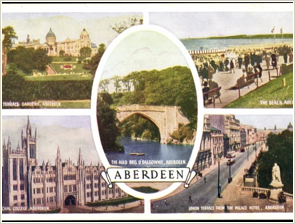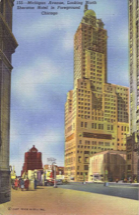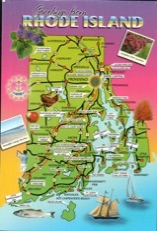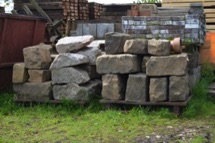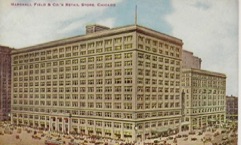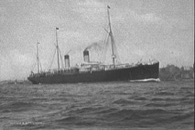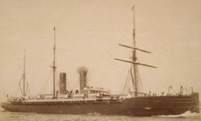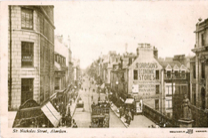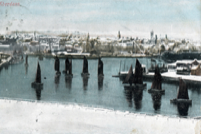 In the 1891 census for Nelson Street, St Nicholas, Aberdeen there is Euphemia Raitt, married, age 24, born Aberdeen; and daughters Jessie, 2, born America; and Euphemia, 2 months, born Aberdeen.
In the 1901 Scottish census, living at 35 Erskine St, Old Machar, Aberdeen are William Raitt, 41, granite cutter, born Aberdeen; wife Euphemia, 33, born Aberdeen; children: Jessie G,, 10, British subject born US America; Euphemia, 10, born Aberdeen; and Arthur T., 4, British subject born US America
In the 1910 census for Chicago Ward 7, Cook County, Illinois, we find William Raitt, 50, granite carver in granite works, in the household of Charles Laing, 32, also a granite carver (from Aberdeen) and his family. Also there is Euphemia Raitt, 42, classed as lodger. She had been married 22 years and had three children all of whom were surviving at the date of the census. William appears to be given the status of brother to the head of the household, but comparing it to the next name, it is probably boarder - though why he should be a boarder and his wife a lodger is not stated - probably because he was a paying for the room! The record shows that apparently both William and Euphemia appear to have arrived in the US in 1880.
In the 1920 census for Chicago Ward 7, William Raitt, aged 59, is a carver at an art institute and living with wife Euphemia, 52. Also in the household is his married daughter Euphemia, 27 and his son-in-law Walter Ross, 27, electrician in a telegraphic company. He was born in Illinois, his father in Scotland and his mother in England. The record shows that William emigrated in 1880, Euphemia in 1890 (should be 1880 or 1891?) and their daughter in 1892 (1891?). William was naturalised in 1885, Euphemia in 1889, and daughter Euphemia in 1893.
In the 1930 census for Berwyn, Cook, Illinois we find William Raitt, 70, retired; wife Euphemia, 63; in the household of their other daughter Jessie, 40 and her husband Angus MacDonald, 40, plumber, born Scotland; and their children Jessie, 17; and Angus, 14. In the census wife Jessie is said to have been born in Wisconsin, daughter Jessie in Canada and son Angus in Illinois.
In 1936 William Raitt, retired, and Euphemia H., housewife, are living at 3908 Glen Feliz Boulevard, Los Angeles City. They are also at the same address in 1938. In 1940 Mrs Euphemia Raitt, by then a widow, is living at 3669 Edenhurst Avenue, Los Angeles City.
----------
It has not yet been ascertained who William Raitt's parents were since his exact date of birth is not known. Only the year 1860 was provided on his petition for citizenship. Assuming that is correct there are three William Raitts born within two years either side of 1860 living in Aberdeen (all in St Nicholas) in the 1861 census - born to James Raitt and Mary Paul; Peter Raitt and Helen King; and William Raitt and Jessie Napier.
Interestingly enough all three men were involved with the sea: James (born 1835 in Aberdeen) was a ships carpenter; as was William (born 1833 in Aberdeen); Peter (born 1813 in Leith, Midlothian) was a mariner (merchant seaman). William was probably at sea at the time of the censuses and seems to have died before 1881 since by then Jessie is a widow. They would almost certainly have known each other and may even have been related - most likely James and William were brothers.
I discount James Raitt and wife Mary as the father of William because their son, William Alexander, born 3 Nov 1859 in St Nicholas, was still at home, an iron moulder aged 21, in the 1881 census.
William King Raitt, born 2 August 1860 in St Clements, was the son of Peter Raitt and Helen King. In 1871 for 25 Prince Regent St, St Nicholas there is Hellen Raitt, 52, seaman's wife; sons Peter, 15, ship rigger; and William, 10, scholar. In 1881 neither Peter Snr nor Helen seem to be in the census, though there is presumably son Peter, seaman, married to Jane with a young son also Peter. William Raitt does not seem to be around.
I think the most likely couple is William Raitt and Jessie Napier who married on 31 July 1860 in Old Machar. They seem to have had several children: James (22 August 1862, Old Machar); Jessie Gordon Raitt (22 September 1865, Old Machar); Jane (6 February 1867, Old Machar); John Thow (2 December 1867, Old Machar). William, born 1860, is not listed possibly because he was born out of wedlock - though he does appear in the censuses. And he may have named his eldest daughter after his mother.
At the time of the wedding, William, age 27, was a ship-carpenter (sea going) living at 2 Link Street, Aberdeen and Jessie, 25, was a domestic servant living at Davidson's House, Hardgate, Aberdeen. William's parents were James Raitt, agricultural labourer and Christian Crichton. Jessie's parents were George Napier, agricultural labourer and Jessie Gordon.
A William Raitt, aged 35, carpenter, drowned at sea on 1 March 1871 along with many other crew members aboard there Ida. Like most of them he was in debt. This might very well be him even though the age is not precise.
In the 1861 census for Strachans Close, Old Machar, Aberdeen, we have Jessie Napier (born 1836 in Durris, Kincardineshire, later Aberdeenshire) with children Jean Rate, 4, and William Rate, 1 (born Old Machar, Aberdeen). In 1871 at 4 St Clements Court, St Nicholas is Jessie Raitt, 34, ship carpenter's wife; daughters Jane, 14, and Jessie, 5; and sons William, 11 and John, 3. In 1881 at 25 St Clements St, Jessie Raith, 44 is a widow living with children Jane, 24 and John, 13. William is not there, nor is daughter Jessie. Mother Jessie does not seem to be in the 1891 census.
----------
In the 1841 census for How of Mondurno/Parkhill Est, Old Machar -Landward, we find James Rait, 25, ag lab; wife Christina, 30; children William, 8; James, 7; John, 4; and Jane Marr, 2, lodger - all were born in Aberdeenshire.
In the 1871 census for Mindurno Cottar house, Old Machar is James Raitt, 58, labourer, born Belhelvie, Aberdeenshire; wife Christina, 70, born Methlic, Aberdeenshire; daughter Jane, 22, born Old Machar; and grandson, Peter Grant Raitt, 0, born St Nicholas.
William Raitt, occupation stone cutter, aged 25, born about 1860, Scottish ethnicity, arrived in New York on 27 April 1885 from Liverpool on board the Aurania.
Euphemia Raitt, aged 30, arrived in New York from Liverpool on 30 April 1891 with daughters Jessie, 2 and Euphemia, infant, aboard the Teutonic. Their destination was given as Minneapolis.
On 19 Mar 1896, aged 36, William Raitt applied for naturalization in Rhode Island. The papers stated that he had emigrated and arrived in Boston in August 1880.
On 17 September 1898 Euphemia Raitt, age 30, matron, arrived in Liverpool from New York aboard the Etruria with daughters Jessie, 9, and Euphemia, 7. Also onboard was Arthur Raitt, infant aged 11 months - though he is not listed with his mother and sisters!
William Raitt arrived again in New York on 28 September 1907 from Liverpool aboard the Baltic. He was aged 40, occupation cutter, married, US citizen. His last permanent residence was given as Aberdeen, Scotland and his destination was Whittey (i.e. presumably Westerly), Rhode Island. He had left Liverpool on 19 September 1907 - the record is more precise in that his occupation was given as granite cutter.
On 18 May 1912, Euphemia Raitt, 46, housewife, left Glasgow for Montreal aboard the Cassandra. She was accompanied by her daughter Euphemia, 21, dressmaker; and son Arthur J., age 15, scholar. They crossed the border from Canada to the United States on 28 May.
Euphemia Raitt, 61, housewife, travelled from Montreal to Liverpool on the Melita and arrived on 10 Jun 1928 - her destination was 36 Carden Place Aberdeen.
William Raitt was born in Aberdeen in 1860. On 29 March 1888 in Cook County, Illinois he married Euphemia H. McDonald who was born in Aberdeen on 29 July 1866 (her mother's maiden name was Gordon). They may well have known each other in Aberdeen and if so then she probably then came over to join him and get married. She died on 24 September 1940 in San Diego and is buried in Glendale, Los Angeles. William died on 28 September 1938 in Los Angeles. The couple had three children: Jessie Gordon, born about 1889 presumably in Cook County, Illinois; Euphemia, born St Nicholas, Aberdeen on 2 February 1891; and Arthur Taylor born on 11 November 1896 in Westerly, Rhode Island (see above.)
William Raitt, a granite carver and cutter, imported Aberdeen granite to Chicago where it can still be seen in the old Marshall Fields, now Macy's and elsewhere in Chicago. He lost both legs above the knee when he waved workers out of danger from a falling block of granite which crushed his legs. This was probably in the late 1920s or very early 1930s and after the accident he was fitted with wooden legs.