On this page will be found some of the inscriptions of the family grave stones shown elsewhere on this site, together with other memorial inscriptions of various Raitts and other related names that I have come across in old books on epitaphs, including Aberdeenshire Epitaphs and Inscriptions and Epitaphs and Inscriptions from Burial Grounds & Old Buildings in the North-East of Scotland. It is not comprehensive!
Gravestone transcriptions
in Arbroath and St Vigeans
Stone of Isobell Raitt
1855 – erected by Isobell Raitt in memory of her husband George Simmers who died August 12 1847 aged 51 years. Their sons George and Alexander who died young. The above Isobell Raitt November 14 1862, aged 73
Stone for David Raitt and Isobel Rhind
1830 – Erected by David Raitt and Isabel Rhind. Alexander Anderson died 10 November 1877 aged 58 years. Jane G. Raitt died 24th Dec 1901 aged 84 years
Stone for David Raitt and Margaret Chappel
In memory of David Raitt who died 25 Mar 1845 aged 70 years and Margaret Chapel his wife who died 17 Aug 1840 aged 66 years. And their children David (died 29 Apr 1827, aged 23), Helen (12 July 1841, aged 21), Margaret (9 May 1866, aged 60), Betty (9 Aug 1872, aged 65), Mary (1 Aug 1875, aged 58), Isabella (6 Apr 1891, aged 76, Jean (11 Feb 1893, aged 90), Ann (12 Jan 1899, aged 89), Agnes (12 Sep 1899, aged 86).
Stone for John S. Raitt
Erected by John S. Raitt, bootmaker in Arbroath, in memory of his wife Jane M. Knight who died 28 November 1889 aged 58 years and of their family. James died 11 July 1858 aged 3 years, Emily Spencer died 24 Aug 1858 aged 4 years, Jane Maria died in infancy, Charles Ramsay died 1869 aged 1 year, John Sibbald died 13 April 1890 aged 28 years, David died 11 June 1898 aged 30. The above John S. Raitt died 10 Dec 1899 aged 76 years. And of Annie F. Raitt their daughter died 8 February 1928 aged 68 years and their daughter Marjory S. Raitt died 19 January 1939 aged 75 years. Isabella L. Knight sister of the above died 10 March 1853 aged 14 years.
Stone for Margaret Raitt and George Peter
Erected by Margaret Raitt in memory of her husband George Peter who died 13 September 1898 aged 83 years and the above Margaret Raitt died 13 Feb 1904 aged 83. (His parents) James Peter (died 7 September 1872, aged 85; his wife Helen Smith died 28 Jan 1849 aged 61.
Stone for Mary Dorward and John Dorward
1851. Erected by Mary Dorward in memory of her father John Dorward, slater in Arbroath, who died 27 November 1806 aged 60 and also her mother Elizabeth Chapel who died 7 February 1834 aged 81.
Stone for John Dorward and Margaret Phillips
John Dorward, wright, died 28.6.1822, aged 62; wife Margaret Phillips, died 15.4.1852, aged 88; by son James, mariner who died 3.11.1875, aged 70; son Colen died 16.2.1832; aged 41, daughter Agnes died 26.8.1833, aged 40; son David died 1.4.1852, aged 57; son William died 28.4.1803, aged 6; son John died at sea 1.1.1822, aged 22; son Alex died 16.1.1863, aged 60; daughter Elizabeth died 8.8.1883, aged 75
Stone for James Raitt/Alexander Raitt
Erected by James Raitt in memory of his father Alexander Raitt, Shipmaster, who died 15 Oct 1846 aged 46 years, also of his mother Mary Stormont died 1 February 1886 aged 85 years and of his brothers John who died 19 Mar 1827 aged 4 months, Alexander Shipmaster died at Elsinore 3 July 1869 aged 36 years, Mary Ann Raitt, sister of the above died 21 Feb 1888 aged 50. The above James Raitt died 14 April 1907 aged 81. Also John Meikison, maltman burgess, died 14 Feb 1694 aged 63 and his wife Agnes Shakirt died 4 March 1703, aged 59.
Stone for Jean Raitt
Gravestone 542 in Arbroath Abbey has a stone erected 1814 with Jas Clark, watchmaker, d 1 Sep 1810 aged 61 and first wife Jean Rait, d 14 Feb 1775, aged 41 with her daughter Helen who died in infancy; 2nd wife Eliz Torn, d 22 Feb 1787 aged 40; her son David died at sea 5 May 1799, aged 21; 3rd wife Mary Kenney d 26 Feb 1809 aged 65.
Gravestone transcriptions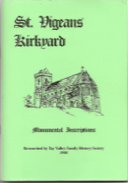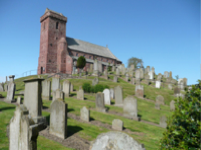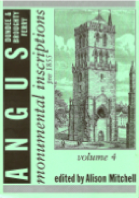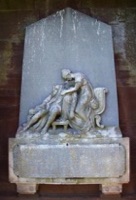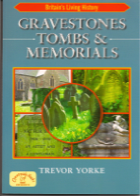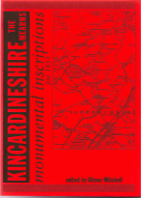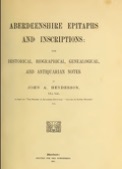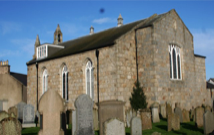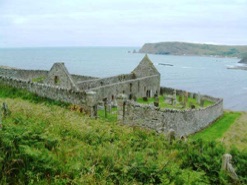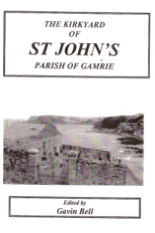 St John's churchyard © Bruce Stanley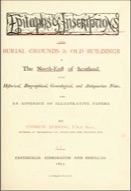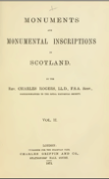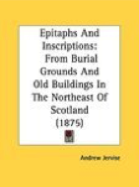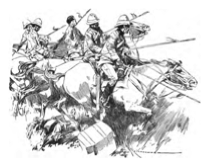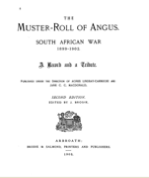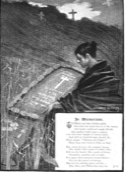 Stone for William Rhett (St. Philip's Church Cemetery and Magnolia Cemetery, Charleston, South Carolina)
In hopes of a joyful Resurrection
Here rests the body of
Col. William Rhett
Late of this Parish,
Principall Officer of his Majesties Customs
in this Province:
He was a Person that on all occasions promoted
the Publick good of this Colony, and severall
times generously and successfully ventured his
Life in defense of the same.
He was a kind Husband,
A tender Father,
A faithful Friend,
A charitable Neighbor,
A Religious constant worshipper of God.
He was born in London
4th Sept 1666,
Arrived and settled this Country
19th Novembr 1694,
And dyed suddenly but not unprepared
12th Janry 1722
Gravestone transcriptions abroad
Stone for Walter Garnet Rait (Wynberg, Cape Town, South Africa)
Rait, Walter Garnet
Born:
Died: 22 Jun 1900
Buried: St John's Church Cemetery, Wynberg, District Wynberg, Western Cape, RSA
Note: Sec. Lt. Walter Garnet Rait. Died 22-06-1900. Aged 21 years. Son of Col. Rait of Anniston; Arbroath
Stone for Arthur Douglas Raitt (Acton Homes, Ladysmith, Kwazulu-Natal, South Africa)
In affectionate memory of Capt. Arthur Douglas Raitt, "The Queen's Regiment", killed in action 21st January 1900, aged 31 years. Erected by his brother officers.
Stone for A. R. W. Raitt (Main Cemetery King William's Town, Eastern Cape, South Africa)
To the memory of Captain A. R. W. Raitt, R.N. killed in action 5th March 1878, aged 39 years. Volunteer of Pulliene Rangers.
Gravestone transcriptions elsewhere
in Scotland
Slab for Robert Rait (Moy, Inverness)
This Stone is placed here in memory of Robert Rait, burges of Forres, 1728, who died Nove. the 9th, 175?, aged 70, and Elizabeth Sinclair, his spouse. "For a day in courts is better than a thousand. I had rather be a door-keeper in the house of the Lord my God than to dwell in tents of wickedness. Memento Mori.
Stone for Francis Jolliffe Raitt (Challoch, Wigtownshire)
In loving memory of Lt. Colonel Francis Jolliffe Raitt, Royal Marine Corps, born London May 28 1860, died Edinburgh September 29 1944.
Also his widow Gertude Bailey Tredick, born Potsmouth, New Hampshire, USA September 20 1874, died Bath Jul 20 1940.
Stone for James Sangster (Cartly or Grantuly (St Andrew, Apostle), Moray)
Here lies interred the mortal remains of James Sangster, sometime farmer in Moshead, who
departed into Eternity upon the 13th April 1800 years, after he had troad the stage of Time for the space of 70 years:
—
At Angel's voice and Trumpet's sound.
Shall dust arise, and bones be joined.
Under this stone is laid all that was mortal
Gravestone transcriptions
in Banffshire
In the kirkyard of St John's. parish of Gamrie there are a number of gravestones pertaining to putative ancestors.
Stone 17
This stone is erected in memory of William Sangster, sometime shipmaster in Gardenstown, who died July 6th 1786, aged 63 years; and of his children John, James, Peter, William, Isabel and Margaret Sangster who all died in youth. Margaret Nicol, spouse to the above William Sangster, died 7th Octr 1803, aged 76 years.
Stone 18
This stone is erected by James Ranken in Middel Town, to the memory of his spouse Elisabeth Sangster, who died the 6th December 1796, aged 30 years; and Mary Murison, his spouse, who died the 17th of Nov 1806, in the 42nd year of her age. Here also is interred the said James Ranken, who departed this life the 4th of April 1824, aged 78 years. Here also is interred the remains of Mary Massie, spouse to the above named James Ranken, who departed this life the 22nd January 1844, aged 50 years.
Stone 93
Erected by James Sangster in Minnonie, to the memory of his sister Isabella, who died on the 9th July 1803, aged 18 years; and his nephew William Wilson, son of William Wilson, merchant in Banff, who died in infancy; also his son James Sangster, who died 6th May 1827, aged 15 years; and William Garden Sangster A:M: & M.D., who died at Turriff 5th April 1847, in the 33rd year of his age. Here also is interred Margaret Sangster, widow of William Wilson, who died 22nd January 1875, aged 85 years.
Stone 97
This stone is placed here by James Sangster in Minnonie to the memory of his worthy father Alexander Sangster, who died the 17th January 1798 aged 70 years and his mother Margaret Wilson, who died the 5th September 1806 aged 78 years; also his son Alexander, who died the 24th March 1826 aged 17 years; and of his dearly beloved spouse, Elisabeth Smith, who died the 18th January 1840 in her 60th year. The above James Sangster died 12th March 1859 aged 78 years.
Stone 102
This stone is erected by Patrick Sangster, shipmaster in Gardenstown, to the memory of his children: Patrick, who died Feby 4th 1765, aged 4 years, and John, who died April 30th 1765, aged 1 year and 6 months.
When low in dust
The mortal part doth ly
At Christ's right hand
The soul doth dwell on high.
Repine not parents
At your childrens' death
The flowers which bloom in spring
Are first cut off.
Here also is interred the body of the above Patrick Sangster, who departed this life the 20th day of Jany 1772, aged 39 years. Also Elspet Sangster, his daughter, who departed this life Sept 30 1794, aged 35 years and one month.
Stone 103
This gravestone was erected by John Sangster, farmer in Crivie and Elspet Smith, his spouse to the memory of their children George and James Sangster who departed this life, the one the 10th and the other the 12th of August 1737. Also Isobel Wilson, spouse to John Sangster in Knowhead, who departed this life the 23d July 1789. (Memento Mori & symbols.)
Stone 104
In the hope of a blessed resurrection here ly interr'd the remains of John Sangster, farmer in Minneny, who departed this life on the 23rd of Febry 1775, in the 70th year of his age; and of Elspet Smith his spouse, who died on the 24th Decr 1778 aged 71 years. In testimony of their filial affection and grateful remembrance of the best of parents, this stone is erected by their surviving children. Also John Sangster, sometime in Knowhead, who departed this life the 5th of January 1791, aged 63[?] years.
Stone 203
Sacred to the memory of Elizabeth Sangster, spouse to William White, shipmaster in Macduff, who departed this life 29th August 1804 in the 22nd year of her age. Also Margt. Alexander White their daughter, who died 5th December 1805 aged 2 years and 3 months.
Stone 208
This stone is erected by Willm. Bartlet, Afforsk, to the memory of his spouse Isabel Sangster, who departed this life May 30th 1792 aged 30 years.
Stone 213
Erected by Barbara B. Sangster in memory of her husband Alexander Bartlet, son of William Bartlet and his wife Ann Strachan, born at Afforsk 19 May 1819 and died at Home Farm Eden 1st April 1888. The said Barbara B. Sangster, born at Minonie on 23rd January 1815, died at Banff on 13th January 1914.
William Kelman (Mortlach, Banffshire)
Here lies the body of William Kelman, farmer in Lessmurdie, who died Aprile 26, 1793, aged 80;
and Helen McBarnat, his spouse, who died 1st Dec. 1785, aged 75.
Gravestone transcriptions
in Aberdeenshire
Table stone for William Rait (Kintore)
A tablestone near the churchyard gate is inscribed:
In memory of William Rait, farmer in Dalwery, who died 11th January, 1820, aged 78. Also of Elizabeth Rhind, his spouse, who died 27th of December, 1822, aged 70. Also their grandchild, Alexander, who died 27th December, 1818, aged 3 years.
The inscription has been added to in a later gravestone:
In memory of William Rait farmer Dalweary died 11th Jan 1820 aged 78, of his wife Elizabeth Rhind died 27th Dec 1822 aged 70. Also their grandson Alexander died 27th Dec 1818, aged 3, of Helen Elizabeth Rait daughter of the late James Rait, Castle Forbes died 16th June 1908, aged 50. Also her sister Agnes Isabella Rait died 1st November 1944 aged 84 widow of Alexander Anderson West Australia died there 22nd June 1895 aged 39.
Head stone for James Rait (Kintore)
A headstone alongside the above has the inscription:
Erected by their affectionate family over the remains of James Rait, born September, 1786,
died 21st June, 1856 ; and Agnes Rhind, born May, 1783, died 16th September, 1856.
We shall meet again.
Also of their son James, for 31 years land steward at Castle Forbes, who died at Oakbank,
Keig, 17th August. 1881, aged 57 years; also their daughter, Elizabeth, died 16th February,
1886, aged 72; also their son William, farmer, Brae, died 9th June 1891, aged 79. And of
Martha Benton, wife of James Rait, Castle Forbes, who died at Elgin 14th July, 1903, aged 86 years. [And of daughter Mary of first named James Rait who died 17 Dec 1908, aged 79.]
1867. The above named with their ancestors were tenants of Dalweary, Kintore, it is believed for 400 years.
Table stone for Alexander Rait (Kintore)
A tablestone alongside the two above bears:
Here lies in hopes of a blessed resurrection (Untill the time that Christ shall say. Arise ye
dead and come away), Alexander Rait, some time farmer in Brae of Kintore, who was born
24th April, 1733. and died 4th April, 1810, aged 77 years. And (remainder of intended inscription not cut).
Slab for Alexander Rait (Rathen)
A flat slab, with a carving of the Rait arms, initialed A. B., was discovered when clearing out the nave of the old kirk in 1873. It bears the following inscription rudely incised along the margin of the stone:
Heir lyes Alexander Rait, ane honest man, hvsband to Elspet Mvat, vho remained sometym in Carnmvir, and departed from this lyfe to lyfe eternal on 22 Ivne, 1656 yeares.
Stone for Robert Scrogie and Isabel Kelman (Ellon)
Robt. Scrogie, Wright, Ellon, d. 1833, a. 89, his wf. Isabel Kelman, d. 1832, a. 86.
Tis safer. Lord, to hope in thee
And have my God my friend.
Than trust in men of high degree,
And on their truth depend.
Stone for Peter Sangster (Longside, Peterhead)
Peter and Margaret Sangster, Kinmundy, died, aged respectively 25 and 29 years, in 1791-98:
Reader, suppose thy neighbour's case thine own,
And breath a fellow feeling o'er this stone.
Stone for Elizabeth Sangster (Keith-hall or Monkiegie)
In memory of Mr Archibald M'Lean, road contractor, a native of the parish of Killin, who died
Aberdeen, 31st Dec. 1825, aged 78. Erected by his widow, Elizabeth Sangster. She died 1846,
aged 77.
Gravestone transcriptions
in Kincardineshire
Stone for James Rait (Aberluthnot, now Marykirk)
Here rest in the Lord my dear parents, Mr James Rait, a true minister of the Gospel, who, for 25 years, presided faithfully over this church, not without great benefit, and then exchanged life for death, 1st May 1642, at the age of 59; and his beloved wife Isabella Blackburn, who died 19th Jan. 1637, aged 32. Erected by their son, W. R.
Stone for William Raitt (Marykirk)
Stone 113 reads: Wm Raitt tent Capieshaugh 1730 1823, w Ann Petrie 1744 1789, da Ann 1777 1783, John 1770 1791, Euphemia 1762 1810, Eliz 1766 1783, Chas 1782 1851, also Jas, Muirhead St Cyrus d 1779 1849 (w Helen Cruickshank 1722 1847, s Chas 1823 1826, Ann 1815 1845, Wm d Muirhead 15.2.1889 70)
Table stone for William Raitt (Bervie)
Stone 21 reads: W. R. : L C - Here ly the bodys of William Raitt, tennant in Thre Wells, who departed this life January 4, 1743, aged 77 years; and of Ianet Cook, his spouse, who departed this life 1757, aged 90 years. Also their son John Raitt, sometime tenant in Hillside, who died 1776, aged 79 years; and his spouse Elizabeth Scott, who died 1764, aged 88 years.
Stone for K. Raitt (Bervie)
A flat stone (16) has the initials PD/KR flanking a heart and sailing ship. It gives the name of (someone) Davidson, burgess in Bervie, who died on 20 Dec 1634. The stone bears a central shield with the Rait coat of arms in base. K. (probably Katherine) Raitt was presumably Davidson's wife.
Gravestone transcriptions
elsewhere in Angus
Stone for John Raitt (Inverkeilor)
A slab (with the text, Eccl. xii., cut in Hebrew characters, together with mortuary emblems, M:I.R:I.R., &c ), bears the following remains of an inscription in Roman capitals:
Under this stone were laid the remains of the Rev. John Rait, a clear and eloquent preacher of the Gospel in this church, who was previously three years in Montrose. He rested from his labours 1st Dec. 1685 A.D. in the 62d year of his age, &c.]
Monument for Rait of Anniston (Inverkeilor)
The family of Rait of Anniston bury within an enclosure near to that of Gardyne. The Rait
enclosure contains a freestone monument, which encases a graceful group in marble, representing the spirit of consolation, in the form of a female figure, ministering to the support of a person in sickness.
Upon the upper part of the monument is inscribed:
In memory of John Rait, Esqr. of Anniston, born 1748, died at Anniston, 1823;
and of his wife, Elizabeth Guthrie, daughter of James Guthrie, Esqr. of Craigie,
who died 1814. And of their children, viz. William, died at Anniston, 1806;
Georgina-Henrietta, died 1812 ; John, died 1815; Agnes, married George
Arbuthnott, Esqr. of Mavisbank, third son of Sir William Arbuthnott,
Bart., and died in London, 1842 ; Amelia, married Patk. Geo. Skene of Pitlour,
died at Pitlour, 1830; William, died in India, 1837 ; Alexander died 1830, whilst
home on sick leave from the 1st Madras Cavalry; Murray died at Anniston, 1819.
James, who erected this monument, is the only survivor.
On the lower part is the following:
In memory of Jas Rait esq of Anniston, capt 15th.... 71 years; wife, the Right Hon. the Lady Clementina Rait, who died 16th October, A.D. 1848, aged 29 years, the beloved wife of James Rait, Esq. of Anniston, second daughter of David, seventh Earl of Airlie; 1st son Arthur John CB of Anniston who died very suddenly on Friday 13 June 1902 aged 63 (wife, honorable Kathleen Georgina who died 22 September 1824, aged 74 (sister of 13th Viscount Arbuthnott and daughter of the hon. Walter Arbuthnott of Hatton Montrose), son Walter Garnet served during Boer War and who died 22 June 19(00) aged 21, interred Cape Colony (see below), only daughter Eileen Anna Arbuthnott Rait of Anniston who died 14 January 1904 aged 23, daughter Gertrude Jean who died Annesley, Arbroath on 9 September 1922.
There are also a plaque relating to the family inside the kirk.
In loving memory of Lieut. Col. Arthur Rait, C.B. of Anniston, born 1839, died 1902. And of his wife the Honble Georgina Arbuthnott, born 1849, died 1923. And of their children Garnet, born 1878, died 1900. Eileen, born 1880, died 1904. "In death they are not divided." This tablet is erected by Robin, and Nancy Arbuthnott.
Above the kirk door are the arms of Rait (Or, a cross engrailed [sable]) impaled with Ogilvy ([Argent], a lion passant guardant [gules] crowned [or]), for James Rait of Anniston and the Hon. Clementina Ogilvy, daughter of David 7th earl of Airlie. Motto: "Spero meliora" - "I hope for better things".
Stone of John Raitt (Inverkeilor)
Beneath lies buried, with six of her children, Elizabeth Bettie, first wife of Mr John Rait,
who died in the Lord, 1 Dec. 1661. Her son, John, bade farewell to this world in the island of Mevis, [? Nevis] in the [West] Indies, A.D. 1675, in the 22d year of his age. Of the children of Euphan Mudie of Brainton, wife of Mr John Rait, Robert and Janet lie interred here.
Two compartments (below a Latin inscription), present figures, incised, in the style of Holbein's Dances of Death. These are described by the Rev. Mr Hay as follows:
"In the compartment on the right are two figures, a male and female, evidently, by the dress of the male figure, intended to represent John Rait and his wife. Death, in the usual form of a skeleton armed with a dart, is forcing his way between the two, and pushing them asunder. This compartment or panel, bears these inscriptions: below "Congugium carnale" (the carnal marriage), above, "In morte dividimur" (in death we are divided.)
The other compartment has the same two figures, representing the same persons; but in
addition to the gown and bands which distinguish the minister as in the above panel, he and his
wife are both now represented with wings indicating that they have attained the spiritual state, and are trampling Death, the same figure that was thrusting them asunder before, under foot. This panel has the inscription below, "Conjugium geternum" (the spiritual and eternal marriage), and above, "Omnia vincit mors Christi' (the death of Christ vanquishes all.)
Between the two panels, crosswise, is inscribed,'Quis mihidabitpennascolumbse?' (Who
will give me the wings of a dove ?)" Across the width of the stone, under both panels, is inscribed the same motto which appears upon a tombstone at Dun.
Stone for Henrie Rait (Cuikstoun or Kinnaird)
The old burial-ground which is within the deer park, and to the west of Kinnaird Castle, was enclosed, some years ago, by the Earl of Southesk. It contains a number of tomb-stones. One bears a bold carving of the Rait arms, and this inscription in raised Roman capitals:
Heir lyes Henrie Rait, son to Mr David Rait, minister of this place, who departed this mortal life in the 18 year of his age, October 1669:
The tender grse it springs, it flovrs, it fades.
The day begins, ascens, declines, in shades ;
Frail mans like grase, his life a day, and most
Rvn ovt his race, and be disolved in dvst.
Monument for Margaret Rait (Monifieth)
From a marble monument within the church:
Here lyes the Body of George Dempster of Dunnichen, Merchant in Dundee, who died 2d June
1752, in the 75th Year of his Age. And also the Body of Margaret Rait, his Spouse, who died —
April 1740, in the — Year of her Age. And also his Father, John Dempster, Minister of this Parish, who died April 1710.
Monument for Archibald Rait and Margaret Lyell (Montrose)
While we have time and space here on the earth.
Let us prepare ourselves, for th' hour of death ;
Our times are short, like a declining shade.
And like the grass, that suddenly doth fade.
Sarcophagus for William Rait (The Howff, Dundee)
Inscription in Latin. On one side has WR CM – arms of Raitt and Milne (Christian Milne/Mill his wife).
Passenger, let this stone raise in you the memory of William Rait, a man of great piety and
goodness, shining among the prime citizens with us, as having been honoured several years with the office of a baillie, no less dear to his neighbours than to his own, now escaped out of the prison of his body, as above. He died 13 Dec 1674 (1670?), aged 57.
Lo truth, zeal, goodness, candour, constancy.
Beneath this stone, all here entombed lye
Noe wonder, here within this tomb you see.
Lyes William Rait, once praetor in Dundee
Whose rest from wordly cares does pleasant prove,
While his immortal soul triumphs above.
Stone for Barbara Balvonia (The Howff, Dundee)
Under flat stone 477/2 with the inscription "Hair lyis ane godly woman..." is
Barbara Baldovia who died March 1624 age 52. She was the wife of Henry Guthrie,
merchant, mariner and burgess in Dundee. The stone is primarily of interest because,
together with the inscription, it bears the arms of Lindsay, Lyon, Ogilvy, Scrimgeour,
unreadable, and Rait (the cross engrailed being clearly visible).
Stone for Margaret and Charles Raitt (The Howff, Dundee)
Stone 335/2 bears the date 1837. Margaret Raitt 31 5 1824, 67, husband late Mr Thos Beveridge, merchant in Perth. Chas Raitt esq late commander in the HEIC''s Naval Service d 30.3.1836, 79 (Capt. Chas Raitt – Shore)
Stone for Helene and Master Andrew Raitt (The Howff, Dundee)
Stone 1003, greatly decayed, but containing dates in the 1610s, mentions Helene Rait, daughter of Margaret Fullertovne, daughter to the Laird of Denoone (Dunoon), who died in March 1612, aged 20, before her mother, who died on 22 March 161?. Margaret seems to have been the wife of Maister Androve Rait of Svlliflite (Sillyflat - near Inverbervie)
Headstone for Thomas Raitt (Lundie)
Rev. Thomas Raitt, min, of Lundie and Fowlis, d. 28 Nov. 1828. a. 83; and in 56th year
of his ministry. He was translated to Lundie from Dundee, in 1806, where he had been minister of the Cowgate Chapel since the spring of 1773. He was a man uncommonly regular and philosophical in his habits, and of uncommon worth and benevolence of character. Erected by his cousin Wm. Porterfield, St. Andrews.
Chest tomb for James Raitt (Kinnell)
Upon Chest tomb 35 in Kinnell there are two cherubs and crown and the inscription:
Jas Raitt; Elisabeth Low; 1756; here lyes the dust of Jas Raitt sometime tent in Chappeltown of Boysock and husband to Elis Low by whom he had seven children; Elis and David here interred, John, Jean, Kath, Jas & --- alive at this date. He died 21 Feb 1755 aged 66.
Stone for John Hutcheon (Forfar)
There is a gravestone in Forfar Parish Churchyard which reads: 1828. John Hutchen. 18.6.1827, age 54. Daughter Mary 19.7.1802, age four. Erected by widow Jean Doig.