Alexander Raitt's biography

(This Biography of Alexander Raitt of Alloa, Clackmannanshire was largely compiled by Lindsay Raitt from papers in the National Archives of Scotland and Old Parish Registers)
Alexander Raitt (also Rait, Raite, Rate and Reate) was the secretary to John Erskine, the 6th Earl of Mar, from at least as early as 1703 until his death in November 1728. Although he owned extensive estates including in Mar, the Earl's home in Scotland was Alloa House, which he largely rebuilt in the early 1700s. The National Archives of Scotland contain at least 60 letters, and various other documents exchanged on behalf of the Earl between Alexander and several contacts, notably the Earl's younger brother, James Erskine, Lord Grange, who was Lord Justice Clerk and a Lord of Justiciary. Most of the correspondence concerns the minutiae of family and domestic affairs, but some is of historical interest. What it reveals is as follows.
After the Union of the Parliaments Scotland and England in 1705, the Earl of Mar became a member of the House of Peers at Westminster. Many of Alexander's letters were addressed from Whitehall (perhaps Scotland Yard?), and kept Lord Grange informed about political affairs in London. In 1707 Alexander was given the military rank of Lieutenant (regiment not known), but he continued as secretary to the Earl so it may have been an honorary rank.
In 1715, the Earl of Mar was the leader of the First Jacobite Rebellion which, after some success, was suppressed. After his dismissal from office, Mar retired Paris, where he remained until 1729 when he went to Aix-la-Chapelle (Aachen) to drink the waters for the benefit of his deteriorating health, subsequently dying there in May 1732 aged 54. Consequently, Alexander's letters to Lord Grange from 1716, many now addressed from Alloa, concern the financial situation of the Earl, and particularly of his Countess, Frances (the daughter of the 1st Duke of Kingston and mother of the Earl's only daughter, Lady Frances Erskine), and only son, Thomas, Lord Erskine, by his first wife, Margaret. The Earl's estates were forfeited to the Crown, and in the early 1720's Grange and Kingston attempted to obtain money from the estates for the Countess. Lady Mar was in London at this time and there was a flurry of letters between Grange in Scotland and three English correspondents: herself, her father and the agent Raitt, with the latter becoming almost indispensable to the Lady (and setting himself at odds with Grange). In about 1724 Grange and his younger brother, David Erskine of Dun were able to buy the Mar estates; they appointed Lieutenant Alexander Raitt as baillie of the lordship and barony of Alloa, and made money available for the Countess to join her husband in Paris. By 1727 she had fallen very ill and it was decided that she should return to Britain. By 10 January 1728 Alexander Raitt, having travelled from Scotland to London, was ready to go to Paris to bring her "home". It was not until six weeks later that she set out with Raitt, arriving in England on 9 March 1728. Grange, however, wanted her in Scotland (promoting the healthy air of Alloa) and Alexander Raitt was to accompany her. However, Lady Mar was too ill to travel and subsequently succumbed, while the Earl of Mar himself died in Germany (Aachen/Aix-la-Chapelle) in May 1732.
In 1728 Alexander obtained permission to travel to Paris to see the Earl, and he probably did make the journey as in 1736 and 1738 Alexander's son, John Raitt, was attempting to obtain reimbursement of expenses for a journey to and from Paris by his father, who died in November 1728, possibly in France.
Alexander was clearly thought well of by the Earl for, in a lengthy and very personal letter to his "dear son Thomas, Lord Erskine" written at Chillon, March 1726 in which he discusses his legacy to Scotland, tells him about all his papers sent in two wooden boxes to Aberdeen for safe-keeping; talks about his arrest in Geneva in 1719 and his dealings with the king while in Italy; exhorts Tom (as he called him) to marry; hopes he is lucky enough to recover the hereditary rights to be governor, constable and keeper of Stirling Castle; offers advice on to how to conduct his affairs; and outlines his schemes and designs for the future of Scotland, the Earl writes:
"I had two very good servants in their stations, who are both now employed again in your affairs, John Watson and Alexander Rait, who served me with great affection, application, and honesty, as I doubt not of their still doing you. Be kind to them and it will be to your advantage, I think, and ease that they agree and live well together, having no personal broils nor drawing different ways, which you should take care to prevent and cure if any be."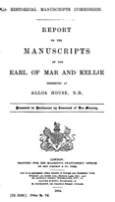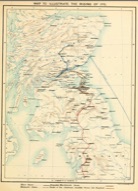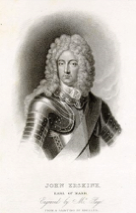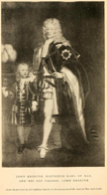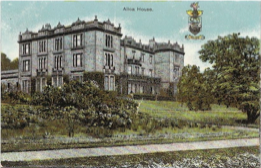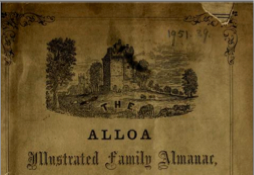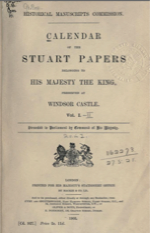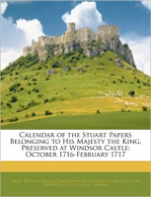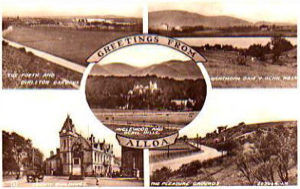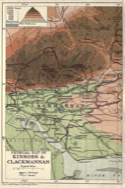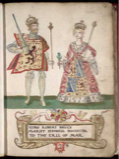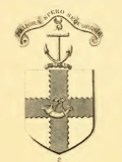 So just who was Alexander Raitt? The Old Parish Records contain only three Raitt families in the Alloa parish of the County of Clackmannan, all in the same half-century. Of these the most likely to be secretary Alexander is the Alexander who was married to Mary Cameron, and had four children: Francis baptized 3 April 1718, George (Rate) baptized 7 February 1719, Thomas baptized 25 March 1723, and Robert baptized 13 June 1725. It would be consistent with 18th century practice for Alexander, an educated man, probably a university graduate, to have been given this trusted post in his early twenties, and, if this is the right Alexander, to have married after the 1715 Rebellion and the exile of his master, and have his children in middle age (at dates preceding his death in 1729). The OPRs do not record a son called John, who arranged Alexander's affairs after his death, but it is possible that this son, possibly the eldest, was born and baptized elsewhere. However, there is a large gap between the births of George and Thomas, and thus John may have been born about 1721.
Of the other two putative families, the Alexander married to Agnes Spalding (or Spaldie) had six children: Marie baptized 21 March 1677, Jean baptized 13 December 1678, John baptized 10 June 1680, James (Rate) baptized. 30 August 1681, Alexander baptized 7 June 1684, and Agnes baptized 30 Jan 1686. Even though this Alexander had an eldest son John, with a probable birth date of about 1655, he would probably have been too old to match the dates of the Earl's secretary. Rather, it is probably his son Alexander, who became the secretary, being about 19 when he first appears to be acting for the Earl, and thus 34-41 when his children were born. The more senior Alexander may be the one who first appears in the National Archives records in February 1687 as the bond-holder in a sasine for a property in Alloa.
The third possible that of family was Andrew Raitt (or Rate) married to Janet Crawford, with children: Alexander baptized. 24 December 1677, Elizabeth baptized 14 November 1679, Lillias (Rate) baptized 2 July 1682, and Andrew baptized 3 January 1685. He may have been the brother of the Alexander married to Agnes Spalding, and because these three families are the only Raitts appearing in the records for Clackmannanshire, they may well all have been related, and may also all have been employees of the Earl of Mar. Andrew's son Alexander is perhaps a candidate for the Earl's secretary, as he would have been aged 26 at the first appearance in the records, with children when he was aged 41-48. Even if the offspring were delayed by the requirements of the Earl's service until after his flight to France, these ages are quite high, and it is probable that the son of Alexander and Mary Cameron is the more likely.
Whichever Alexander it was, he seems to have died on 15 November 1728. His death is reported in several newspapers - each of which refers to him as Mr Reate, formerly secretary to the late Earl of Mar. The (London) Evening Post dated 16-19th November 1728 states "On Saturday night last, Mr Reate, formerly secretary to the late Earl of Mar died suddenly as he was sitting in Company at Lord Areskine's House, with his Lordship and another Gentleman; a Surgeon was immediately called, who endeavour'd to bleed him but could not." The same text appears in the Weekly Journal or British gazetteer for 23 Nov 1728. The Stamford Mercury for 21 November 1728 simply says under the date of 19 November that "On Saturday night last Mr Reate, formerly Secretary to the late Earl of Mar died suddenly." This same text is included in the annual Political State, vol 36 (1728).
This is the first time I have come across his name spelled as Reate - and it was undoubtedly erroneously picked up by the differing newspapers from the very first one - probably the London Evening Post. There also seems to be another error in that the 15 November 1728 was a Monday and not a Saturday! In fact, you can't rely on the press at all! I believe they have the wrong Earl of Mar - the one that Alexander was secretary to (John Erskine, 6th Earl) died in May 1832 in Aachen, Germany as is noted above. It was his son and successor, John Francis Erskine, 7th Earl of Mar, who would be the "late" one as he died in 1725. He was restored to the title of Earl of Mar in June 1824. The title had previously been forfeit following the attainting of his predecessor, John Erskine, in 1716 for having Jacobite sympathies. It would have also been at Lord Erskine's house (not Areskine) and just where this was open to question - probably London. There is a burial record for Alexander Raitt on 19 November 1728 at St James, Piccadilly.
So what about the parentage of the senior Alexander Raitt? The descendants of the Earl's secretary appear to have believed that they had a right to the heraldic arms of the Raits of Pitforthie. The Pitforthie branch began with the Rev William Rait, who was the son of Rev James Rait, "a cadet of the House of Hallgreen". William, inherited the Pitforthie property in 1665 through his wife, and had eleven children, of whom the youngest son was called Alexander. This could possibly have been Alexander of Alloa (but William did not, so far as is known, have a son called Andrew). The Rev William died in 1679 so the timing is about right for this connection - but there is no documentary evidence, and the College of Arms did not accept the case for such a descent.
The Stuart papers (c1689-1800) are the papers of the exiled Stuarts: King James II from the period of his exile in 1689 onwards, Prince James Francis Edward Stuart ('The Old Pretender') and his sons, Prince Charles Edward ('The Young Pretender') and Prince Henry Benedict (Cardinal Duke of York). In the six volumes of the Calendar of the Stuart Papers (see blog entry), there are several mentions of Lieutenant Alexander Rait.
In a letter to L. Inese from the Duke of Mar dated 20 April 1716 in Avignon, France, the Duke is urging printing and distribution of a paper amongst the King's subjects in France and sent to both parts of Britain (presumably England and Scotland). Inese was also asked to send a copy to the Duke's wife in London and also a copy to Lieutenant Alexander Rait in London, which Mr Gordon in Paris will have conveyed. On 27 June 1716, in Paris, William Gordon wrote to the Duke of Mar that he had received his letter of 19th and forwarded the enclosed for Lieut. Rate to be delivered in his own hand with all diligence. On 7 July 1716, Paris, William Gordon writes to John Paterson that the Duke of Mar's servant William Bavans was there and the latter had got no money at coming from London from Mr Rait. He waits his Grace's orders and said he dared not stay longer in England. From Paris on 13 July 1716, William Gordon writes to John Paterson again saying amongst other things that he has the letter of his Grace's and yours of 6th and shall carefully forward that for Mr. Rait, as I have done yours for R. Arbuthnot. On 20 July William Gordon writes to the Duke of Mar that he has his (letter) of 12th, and shall forward the enclosed for Lieut. Raite with orders in case of his being out of the way to be delivered to her Grace…..All for her Grace or Mr Raite I forwarded to George Midleton, Thomas Paterson or Mr Ouchterlony…. On 16 August W. Gordon again writes to the Duke of Mar acknowledging is letter of the 9th and promising to take care of the enclosed for Mr Rait. On 28 August 1716 the Duke of Mar writes to Abraham Menzies mentioning an offer to Katharine of Sweden and noting a letter for Mrs Morris (Duchess of Mar) that Mr Rait should deliver. The final mention is in a letter dated Thursday 30 August 1716 from J. Menzies to the Duke of Mar to the effect that Mistress Morris (Duchess of Mar) had received another packet that came under W. Gordon's cover directed to Sandy Rait, but a day or two before he was parted for the North.
There are many other exchanges of correspondence in which Alexander Rait is mentioned. For instance, on 2 October 1716 in a letter from Sir H. Paterson in Amsterdam to the Duke of Mar is the passage: "I had an account of Rait's being in Scotland, so I wrote by the gentleman to your friend, and ordered him to carry them straight to her, which was the best way I could think of, for, had they been delivered to Midltoun, they might have been kept there by Rait's being absent." On 8 October, the Duke of Mar mentions in a letter to W. Gordon that he does not know yet if Rait be returned from Scotland. On 16 October in a letter from Sir H. Paterson to John Paterson it is noted that Rait is now come back to London. The same information is relayed from Paris on 7 November 1716 by William Gordon to the Duke of Mar. Though, possibly the Duke knew this already since a letter to him from Captain H. Straiton to the Duke written in London between 28 Sept and 9 Oct Straiton says "Rait's letter was carefully delivered, and some days ago I desired him, if he had letters for you, to send them to me as soon as he could, for I had a convenient occasion. If anything from him comes, before the person going to Menzies' quarter goes off, you shall have it, but if nothing comes, it may not be his fault for I am told he is very ill." There are various other references in letters to the state of Alexander's affliction. Later on 9 July 1717 the Duke of Mar (clearly in France) writes to H. Straiton "I know not if you be acquainted with Raintill (Rait), for whom the enclosed is, but you'll esily get notice where he is to be found. He is an old servant of Mr Montague's (Mar's) who came to your country not very long ago." The same day the Duke writes to Sir J. Esrskine and expresses his concern about his little ones about whom he has written to R[ai]t. On 18 April 1718 we learn in a lengthy letter to the Duke of Mar from Sir J. Erskine that he had "today seen Mr Rait who is just getting out of his painful rheumatic disease. He says he wrote to Mar about two months ago and gave it to H. Straiton, the factor. He desired me to tell Mar that he hopes in a few days to remit Lady Mar what will make her perfectly easy and added that he believed that Duddel and company would be so far from disordering her affairs….."
What these letters show, besides political activism and intrique, with names and places being abbreviated, is the concern for the well-being of a spouse and children from whom one is separated.