One of the sons, Edward Duncan Raitt, of my grandfather's elder brother, David, emigrated from Glasgow to New Jersey in 1923 when he was in his very early twenties. He was followed there a few years later by his eldest sister Mary Purvis Raitt. Edward was an instrument maker and resided initially in Passaic, Paterson, New Jersey – moving later to Brooklyn, New York. He married his Glasgow sweetheart, Elizabeth Morrison, in Brooklyn in June 1928 and they had two children born there. Their son, also Edward Duncan Raitt, married Carole Gegory from Passaic around 1950, and after the birth of their first daughter, the family eventually moved to Hollywood, Florida where two more daughters were born. The information I have on him and his family (and also his sister Mary) is included on the page for David Dorward Raitt's son, David Raitt.
However, there were other Raitts living in Passaic around the same time – also from Arbroath, Angus (where Edward had been born in 1901) who were roughly the same age and one of whom, Samuel Bowden Raitt, was also an instrument maker in the aircraft industry like Edward. The temptation is great to believe that they worked at the same factory or company and knew each other socially and it is likely that their families would have known each other back in Arbroath. However, Samuel was not the only one of his siblings to leave Arbroath for another life. His elder sister Louisa Mary Forbes Raitt had already left for the United States some years earlier and shortly after Samuel left, their sister Elizabeth Thomson Raitt emigrated to Canada (see under Canadian Raitts.) Their youngest sister Janet Taylor Raitt was to leave the old country also for New Jersey much later.
These children were the offspring of Samuel Bowden Raitt and Jessie Taylor who married in 1892. Samuel was born on 29 October 1867 in St Vigeans, Angus to David Raitt and Louisa Bowden who married in 1862. Jessie Taylor was born on 10 April 1871 in Montrose, Angus to Jane Ann Taylor, a flax mill worker. Her father was not named on her birth extract. Samuel and Jessie had eight children between 1893-1916, but the details below are only for those who emigrated. Details on the other children as well as Samuel's Arbroath ancestors are given on the Raitts of Conon and Colliston page. Recent research has also revealed another branch of the family emanating from an earlier ancestor and this branch is given on the Lanarkshire Raitts page.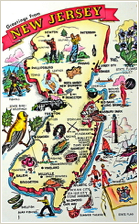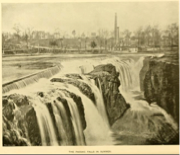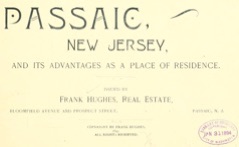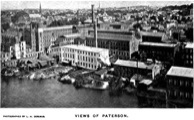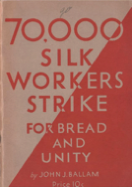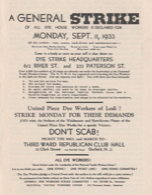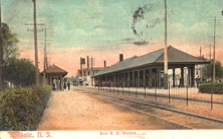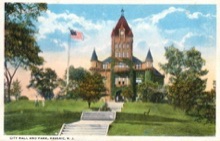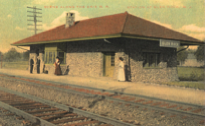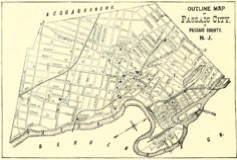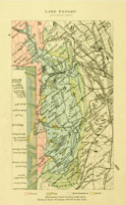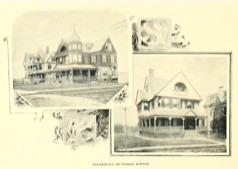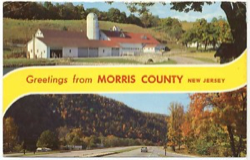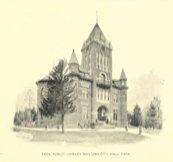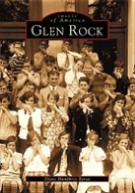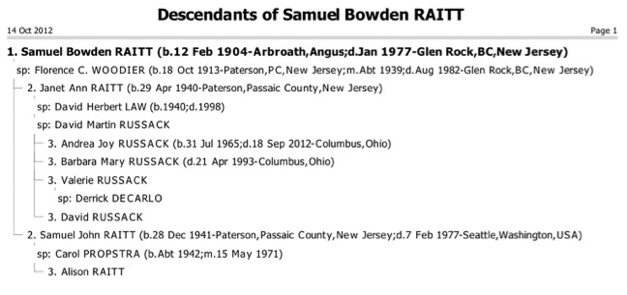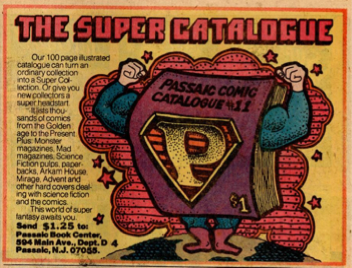 Janet Taylor Raitt
Janet was the youngest child and daughter of Samuel Raitt and Jessie Taylor. She was born in 1916 in Arbroath. Like some of her siblings, Janet also left Scotland – though much later - going from Glasgow to New York aboard the Elysia departing on 22 April 1952 and arriving on 5 May. She was 35 and a cashier working in Glasgow and her destination was 22 Iona Place, Glen Rock, New Jersey. No doubt she would have stayed with one of her siblings at least initially. However, she seems to have returned to the UK a few years later (date unknown) because she is recorded as arriving by plane from Prestwick in New York on 29 May 1955 on flight (BOAC) BA 523/474. In 1958 she married James Chapman in Passaic, New Jersey and she died, childless, in Morris County, NJ in 2011. It is possible that she lived near her sister Louisa in Morris County.
----------
The tree below gives only the descendants of the above Samuel Bowden Raitt (1904-1977) since his sisters Louisa and Janet apparently did not have children. The complete family tree for his ancestors, as well as his other siblings is to be seen under Raitts of Conon and Colliston.
Louisa Mary Forbes Raitt
Louisa was born on 8 October 1896 in Arbroath, the eldest daughter of Samuel Raitt and Jessie Taylor. She emigrated to the United States in 1923 at age 26, leaving the family home, then at 55 Wallace St, Arbroath, for Passaic, New Jersey. She also travelled aboard the Cameronia from Glasgow to New York on 1 August 1923 and arriving New York on 9 August. The intention was to get married to Robert Emslie, born in Montrose but who grew up in Arbroath, which she did a week later on 14 August. Robert had emigrated to the US in October 1922 arriving in New York as a 27 year old moulder on the Columbia from Glasgow. He went back to Scotland in February 1927, age given as 31 and occupation iron moulder. He is recorded as arriving in New York again at the end of May 1927 from Liverpool aboard the California, aged 30, married and an iron moulder and his final destination was Passaic. He arrived back in Glasgow in August 1930, aged 35 and simply a labourer, and returning to the States in October. In May 1932 he again went back to Scotland, aged 36, his occupation being given once again as iron moulder and his destination was still the family home at 47 Brechin St, Arbroath. Although his intended country of future residence was given as the USA, the does not seem to be a record that he left the UK again or arrived in New York.
Louisa Mary Forbes Emslie, 32, a warper, arrived in Glasgow from New York via Liverpool aboard the Caledonia on 12 December 1928. She returned a couple of months later being recorded as Louisa Emslie, a 32 year old married housewife born in Arbroath and living in Passaic arriving from Glasgow in New York on 20 February 1929 aboard the Caledonia. She had been visiting her father, Samuel Raitt, at 7 Glover Street, Arbroath, and planned to return to her brother, Samuel Raitt, at 20 Pearl Street, Passaic, New Jersey (where she is recorded living as Louisa Emsley, age 32, a silk warper in the 1930 census.) She had paid the fare herself and had $300 with her.
At some point, Louisa and Robert got divorced and Louisa reverted to her maiden name of Raitt. She is in the 1940 census living at 218 Gregory Avenue, Passaic aged 43, single, still a warper in a textile mill. She had been at the same house in 1935. At number 217 were living John Craig, 45, a silk weaver, and his wife Georgina, 42 – both born in Scotland. It is possible that the families knew each other back in Arbroath.
As Louisa Raitt once more, she came back to 7 Glover St, Arbroath on board the Queen Elizabeth arriving at Southampton on 3 June 1948, aged 51. Her occupation was given as warper and her country of citizenship was give as U.S.C. She returned on the Queen Mary from Southampton on 24 September 1948. Her last address in the UK was given as 9 Garden St, Arbroath – the same address as the person above her in the list of passengers: her good friend Georgina Craig, also 51, and a housewife. (In fact Georgina (Cragg) had also accompanied her on the trip back to Arbroath on 3 June.) They were both going to the same address in Passaic, namely 105 Gregory Avenue. (Georgina is recorded again as arriving in 1952 and 1953 from Southampton from the same address in Arbroath to the same address in Passaic.) Almost certainly Samuel went to stay initially with his sister Louisa. Louisa died, childless, on 10 June 1988 in Dover, Morris County, New Jersey.
In the 1930 census for Passaic, Passaic County, New Jersey we find Samuel V. Ratt, age 26, born Scotland living as a boarder at 20 Pearl Street. He was a machinist in the airplane industry and the year of immigration was given as 1927. At the same address and also a boarder, was his married sister Louisa (Emsley), 32, a silk warper.
In the 1940 census for Glen Rock, Bergen County, New Jersey, living at 22 Bona Place, we find Sam Raitt, head, 36, a machinist, born Scotland; and wife Florena J., 26, born New Jersey. Sam already had his first papers of citizenship. They had both been living in Passaic, Passaic Co., also in 1935.
Samuel eventually became President of Local 153 of the United Auto Workers, based in Teterboro, Bergen County, New Jersey. He died in Glen Rock, Bergen County in 1977.
Samuel Bowden Raitt
Samuel Bowden Raitt was born on 12 February 1904 in Arbroath, Angus to Samuel Bowden Raitt and Jessie Taylor. He was their fourth child born and named after his father. Samuel Jnr first went to the USA in 1927, departing Glasgow for New York on 10 September on the Cameronia and arriving on 18 September. His occupation was given as engineer (though the word father is written above this meaning that perhaps his father was a engineer) and he was 23. He went back to Scotland a couple of years later, arriving from New York in Glasgow on 11 May 1930 and going home to 7 Glover St, Arbroath. He was 26 and a machinist. He returned to the US a few months later, departing Glasgow for New York on 1 August 1930 on the Caledonia and arriving on 10 August. His occupation was given as machinist and he was 26. His last address in the UK was 7 Glover Street, Arbroath and he was heading for Passaic. (He left as Sam Raitt and arrived as Samuel Bowden Raitt!)
Samuel married Florence Woodier about 1939 probably in Paterson, Passaic County, New Jersey. Florence had been born there in 1913, the daughter of Arthur Woodier from Coventry, Warwickshire, England who had emigrated to Paterson in 1888 as a new born baby with his parents, and Anna Feldbusch from Crefeld, Germany who arrived in Passaic as a young girl with her family in 1901. The Felbusch sisters worked as weavers in a silk mill and in 1920 Florence was living with them, where Anna and husband Arthur were is not yet known. However, by 1930 Anna had re-married and in 1930 Florence was living with her mother and step-father, police officer Samuel J. Jensen (father Danish, mother Irish). In 1933 there was a big general strike in the silk industry.
Samuel and Florence had two children: Janet Ann (1940) and Samuel John (1941) – both born in Paterson. Samuel died in Glen Rock, Bergen County, New Jersey in January 1977 and Florence died in August 1982, presumably there also. Daughter Janet married David Herbert Law and has four children and currently lives in South Carolina. Son Samuel married Carol Propstra in 1971 and had a daughter, Alison, who survives, unmarried in the state of Washington. Samuel died in Seattle, Washington in 1977 a month after his father.