This page provides some information on some of the Raitt families who moved to (from Scotland) and lived in New York, both in the city itself, as well as in other parts of the state, particularly Delaware Count. The information below is not complete, either for all members of a family or for individuals themselves, and will hopefully be added to in due course.
----------
Among the first of the families to arrive in New York State was the family of Thomas Raitt and Elisabeth Thoms who married in Glen Isla, Angus, Scotland in 1787. Thomas, himself, appears to have died before the family emigrated in 1817 and two daughters of his six children did not emigrated with their mother, three brothers and other sister. They seem to have gone straight to Bovina in Delaware County, though the town seems to have only been formed in 1820 and was named for its dairy cattle industry. I have now discovered much about the descendants of this particular Raitt family and their spread through America - especially California where the most famous branch is to be found - and I have created a separate page - the Bovina Raitts - for them.
----------
Also to be found in New York is Robert Rait of Edinburgh who arrived from Scotland in 1833 and as a silversmith, jeweller, and retailer established the firm of Robert Rait & Co. (1835-1855) (See Illustrious Raitts - The Craftsmen.) He became naturalized in 1850. In the 1860 New York Census he is shown as a merchant, and apparently not married or head of the household, with an estimated worth of $50000. He died, a widower, of an epileptic fit, in New York City on 1 February 1869.
Robert had a son named Crichton, born on 19 February 1845 in New York. Crichton S. Raitt is listed in the Edinburgh Academy Register 1824-1914 as attending there from 1858-1861 (classes 4-6). It is noted that he was the son of Robert Rait, merchant in New York. Chrichton S. Rait married Julia Lightbowen on 21 Sep 1876 in Kings, New York. He died in Brooklyn, New York on 25 Oct 1877. There exist coins that are stamped or marked with a merchant name - these include C. S. Raitt and John/Raitt.
Robert also had a well-known elder brother, David Crichton Rait, back in Scotland who was also a silversmith and goldsmith (See Illustrious Raitts - The Craftsmen.) Both were sons of David Reat (Rait) and Anne Crichton (Chrighton) who married on 21 Nov 1795 in Carnbee, Fife, Scotland. David was christened on 25 Oct 1796 in Largo, Fife, while Robert was born in Edinburgh and christened on 15 Aril 1807. They had several siblings and it is not yet known whether any others emigrated to the United States. (See under Scottish Raitts for family details.)
----------
One of the sons, Edward Duncan Raitt, of my grandfather's elder brother, David Raitt, emigrated from Glasgow to the United States in 1923. After an initial spell in New Jersey, he moved to Brooklyn, New York where he married Elizabeth Morrison who had come from Glasgow to join him in 1928. The couple had two children born in Brooklyn: Edward Duncan (1929) and Annie (1934). Edward subsequently married and moved first to New Jersey and then Florida, but Annie stayed in New York, marrying Irvine Cole in 1956 and having three daughters born there. More about these families can be found on the David Raitt's page.
----------
Meska (or Moses) Rajdewski emigrated from Poland to the United States with his family in 1920 and quickly became known as Morris Raitt. Although he was intending to go to his brother David in Detroit, he decided to stay in New York where he applied for citizenship. For the time being his story is included on the Michigan Raitts page.
----------
John Thow Raitt was the third son of William Raitt, ship carpenter, and Jessie Napier, born on 2 December 1867 in Old Machar, Aberdeen. He married Mary Warrander on 29 December 1888 in Aberdeen and they had ten children between 1889-1921. John was a boiler maker, first in Aberdeen, then Barrow in Furness, England, and then in County Down, Ireland, and later in New York. Details about his early life and ancestors will be found on the Aberdeenshire Raitts page. It looks as though John Raitt died in Kings, New York on 30 September 1946. His wife may be Mary Raitt dying on 4 April 1946 in Brooklyn, and it may be their daughter Isabella who died on 23 June 1965 in Brooklyn and who is buried in the same cemetery.
John Thow Raitt emigrated to America at the end of 1906. He is recorded as John Riatt (sic), aged 37, married, a boilermaker, travelling in 3rd class, having paid the ticket himself. He was aboard the Sicilian sailing from Glasgow on 22 December 1906 and arriving in Boston on 2 January 1907. His last residence was given as Belfast and his final destination was Quincy, Massachusetts though he did not have a ticket to there. He had $25 in his pocket and this was his first time in the United States. He gave as the relative or friend he was visiting, his nephew John Arbuckle at 25 Claremont Avenue, Quincy. Interestingly, the person next to him on the list, John Rowan, 36, also a married boilermaker from Belfast going to Quincy, gave the same nephew!
I assume that John was going to check out the possibilities for work and living, since his family did not travel with him. It would appear from censuses that wife Mary emigrated in 1909, presumably with at least some of the children - though their departure and arrival recorded are not yet all found. Daughter Flora Raitt, age 15, of Scottish ethnicity, departed Queenstown, Ireland on 15 July 1909 aboard the Majestic bound for New York, arriving 22 July. She gave her mother as her relative in Ireland living at 19 Cell (?) St, Belfast. This would imply that she travelled to the United States before her mother. Daughter Georgina Raitt, aged 22, arrived from Southampton aboard the Olympic on 10 September 1920. She was Scotch and her last permanent residence was Belfast, Ireland. She was with the Salvation Army and travelling to Brooklyn. Her nearest relative in her country or origin was her sister, Mrs Shepherd, 87 Chatolly St, Belfast - this may have been either older sister Alexandrina. Georgina was listed as a detained alien arriving on 7 October 1920 on the Olympic. The cause of detention was a call with the disposition being her mother Mary R. of 328 10th St, Brooklyn. She was discharged the same day. Details on daughter Grace Raitt will be found below.
----------
John Thow Raitt seems to have made two declarations of intention to become a US citizen. In the first, dated 4 September 1908, he gave his age as 38, and occupation as boilermaker. he was white, with a fair complexion, with dark brown hair and hazel eyes and no visible distinctive marks. He was 5ft 6in and weighed 162 pounds. he was born in Aberdeen, Scotland on 2 December 1869 (!) and was residing at 39 Dikeman Street, Brooklyn. He emigrated to the United States from Ireland via Glasgow, Scotland on the vessel Sicilian, and his last foreign residence was Belfast, Ireland. He stated that it was his bona fide intention to renounce forever all allegiance and fidelity to any foreign prince, potentate, state or sovereignty, and particularly to George V, King of Great Britain and Ireland. He arrived at the port of Boston, Massachusetts on 2 January 1907 and he confirmed that he was not an anarchist or a believer in polygamy.
For some reason, John Thow Raitt declared his intention to gain citizenship of the United States again on 24 January 1923. In his declaration he gave his age as 53 and his occupation as boilermaker. He was white, of fair complexion, 5ft 7in tall, weighed 178 pounds, had grey hair and eyes and no visible distinctive marks. He said he was born in Aberdeen, Scotland on 2 December 1869 and was residing 551 Tench? Street, Brooklyn. He emigrated to the USA from Glasgow, Scotland on the Sicilian and his last foreign residence as Belfast, Ireland. He gave his wife's name as Mary, she was born in Scotland and resided with him. And he reiterated all the renunciation of George V and that he was not an anarchist or polygamist.
John Thow Raitt, age 60, residing at 374, 8th Street, Brooklyn had his petition for citizenship admitted on 31 December 1929 by the US District Court in Brooklyn. In his petition for naturalization he gave his occupation as boilermaker and said he had been born in Aberdeen, Scotland on 2 December 1869. His race was Scotch and he declared his intention to become a citizen of the United States on 24 January 1923. He was married and the name of his wife was Mary and they were married on 29 December 1889 in Aberdeen. She was born in Aberdeen on 28 December 1870. He entered the United States at New York on 11 March 1921 for permanent residence and he reiterated his residence. He stated that he had six children: William, born 2 April 1890, Scotland; Flora, born 12 July 1893, England; Grace, born 27 February 1895, Ireland; John, born August 1900, Ireland; Bella, born 26 September 1903, Ireland; and Georgina, born 18 October 1897, Ireland. All except the first child resided in Brooklyn (William lived in Yonkers). His last foreign residence was Belfast, Ireland and he emigrated to the United States from there. He stated that his lawful entry for permanent residence to the United States was at Boston, Massachusetts under the name of John Riatt on 4 January 1907 on the vessel Sicilian. He then went on to confirm that he was not a disbeliever of organized government or a polygamist etc and that he renounced absolutely and forever all allegiance and fidelity to George V. He had lived in the US since 4 January 1907 and in the county of Kings since 30 March 1907. [It would appear that there are various discrepancies with the dates of both John himself as well as his children! He names six children, the first John and Albert were deceased, Mary was not yet born - and possibly Alexandrina had also either died or had not accompanied her family to the US, though she would have been only 17.]
In the 1910 US census for 39 Dikeman Street, New York, Kings there is John T. Raitt, 40, married for 23 years, born in England, as were both parents, working as a boilermaker in a shipyard. He had immigrated in 1907. With him is daughter Florence, 16, a boarder, also born England. She had immigrated in 1909. Where the rest of the family is is not yet known.
In the 1915 census for Block 3, Election District 7, Brooklyn, New York, Kings, we find John Raitt, 45, married, in the United States for 9 years, an alien, born Scotland, occupied as a boilermaker in the household of his daughter Flora, 21 and her husband Neil Murphy, 23, electrician, and two young children. Where the rest of the family is is not yet known.
In the 1920 census for 241 10th Street, Brooklyn, he may be the John Raite, 54, roomer, boilermaker in a shipyard, born Scotland and immigrated in 1906. Where the rest of the family is is not yet known.
In the 1925 census for Block 1, Election District 13, Brooklyn, Kings, there is John Raitt, 52, boilermaker, born Scotland, 18 years in US and now a citizenliving at 366 8th Street; wife Mary, 52, houseworker, born Scotland, 5 years in the US and also a citizen; and daughters Georgina, 23, born Ireland, 4 years in the US, making electric blinds?; and Mary, 4, born US.
In the 1930 census living at 374 8th Street, Brooklyn, Kings, New York we John Raitt, 61, born in Scotland (as were both parents), a naturalized citizen, occupied as a machinist in a ship yard. He was first married at age 18 and immigrated in 1909. With him is his wife, Mary, 61, born Scotland (as parents), also first married at 18 and immigrating in 1909; and daughter Mary, 9, born New York.
Where the family was in the 1940 census is not yet known.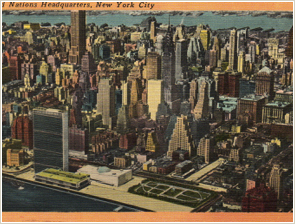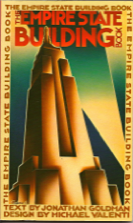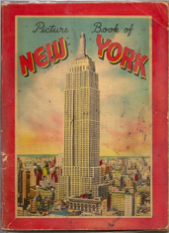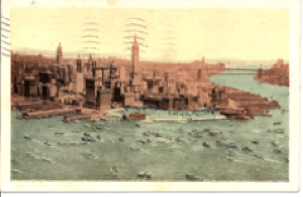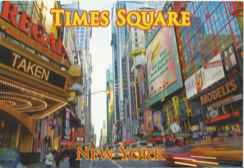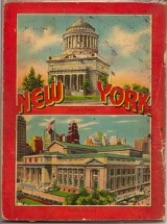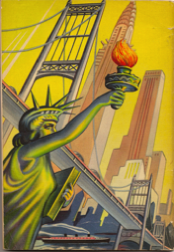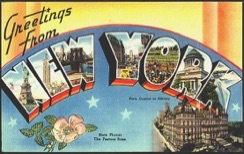 ----------
There are various other Raitt families in the New York area, including Bernard Reat, aged 30, who arrived in New York in 1825, and I will be adding more information on these in the near future. In the meantime, see also under New York on the Raitts in the 1880 census page.
---------
John Thow Raitt's daughter Grace, born 1895 in County Down, Ireland married George Sheppard at St Anne's, Belfast on 28 March 1916. She was 21, residing at 26 Dover St, Belfast, and he was 23, a labourer, residing at 82 Townsend St, Belfast. Grace's father was named as John Raitt, boiler maker, and George's was William Sheppard, labourer.
Grace and George had two children born in Belfast: son Thomas George born 18 December 1918; and daughter Mary Grace (also given as Grace Mary) on 13 December 1920. They then decided to emigrate to the United States. Grace and her daughter went first - they are recorded as sailing from Liverpool on 27 October 1922 aboard the Adriatic. Grace Sheppard was 28, housewife, Irish, born Belfast naming her husband (and father of her daughter) as George Sheppard, living at 10 Khartoum Street, Belfast; daughter Mary Grace was 1, Irish, born Belfast. They arrived on 4 November 1922. Their destination was Brooklyn - presumably to her parents. George and son Thomas George followed on 17 March 1923 sailing from Londonderry aboard the Cameronia. George was 29, a crane driver, born Belfast and naming his nearest relative as his father William Sheppard living at 10 Khartoum Street, Belfast. Their destination was New York and the relative to be joined in the U.S. was Mrs Grace Sheppard, wife.
The family is found in the 1925 census for New York living at 455½, 5th Avenue, Brooklyn, Kings. Here we have George Sheppard, 29, labourer (electrical); wife Grace, 27, housewife and children: Thomas, 6, schoolboy; and Grace Jnr, 5 - all born Ireland and all having been in the United States for two years (except Grace Jnr - three years!).
In the 1930 census for 318 11th St, Brooklyn, we have George Sheppard, 39, assistant foreman for Edison Co., born Northern Ireland, as were both parents, first papers regarding naturalization had been filed; wife Grace, 34, housewife, born Northern Ireland, but both parents born Scotland; son Thomas G., 11, born Northern Ireland, as were both parents; and daughter Grace, 7, also born Northern Ireland as parents
In the 1940s census for 235 65th St, Brooklyn, living in the same house as in 1935, there is George Sheppard, 47, working as a cement wiper (?) in the Works Progress Administration, naturalized, born Ireland; wife Grace, 45, born Ireland; and children: Thomas, 21, clerk in the wholesale industry, born Ireland; and Grace 19, born Ireland.
In his Petition for Citizenship, made in Brooklyn, George gave his name as George Sheppard, residing at 235, 65th Street, Brooklyn and his occupation as foreman's assistant. He was born in Belfast. Ireland on 27 May 1891 and he was Irish. He declared his intention to become a citizen of the United States on 1 October 1926. He was married to Grace, born in Belfast on 28 February 1895, on 20 March 1916 in Belfast. She entered the United States in November 1922 and resided at the same address. His last address was in Belfast and he arrived in the United States on 27 March 1923 from Londonderry, Ireland on the Cameronia and had resided in Kings County ever since. The affidavits of witnesses were John Raitt, labourer, residing at 362, 5th Avenue, Brooklyn and Nathaniel Hold, car cleaner, residing at 370, 8th Avenue, Brooklyn - who swore they were citizens of the U.S. and had known George since 1 January 1928 (clearly much longer in the case of John Raitt, who was his wife's father!). The petition document was duly certified on 16 January 1933.
Interestingly, George seems to have had a middle name, which he did not give on his petition! On his WWII draft registration card dated 25 April 1942 his name is given as George Patrick Sheppard - born 27 May 1891 in County Down, Ireland and living at 235, 65th St Brooklyn (although he chose to give as a mailing address 413, 68th St, Brooklyn. The person who would always know his address was A. Swanson of 235, 65th St. His employer was the W.P.A. at 70 Columbus Avenue, New York City. He was 5ft 6in tall and weighed 140 lbs. His eyes were blue, hair brown and he had a light complexion. George died on 28 February 1951 and was buried on 3 March in Greenwood Cemetery, Brooklyn.
Grace Sheppard made a trip back to the UK on 14 August 1948 from New York to Southampton sailing on the Queen Mary. She was age 53, residing at 335 65th Street, Brooklyn - she was born in Ireland and obtained naturalization on 5 August 1947 in Brooklyn and was planning to stay for three months. She returned to New York on 7 October 1947, her last residence being 13 Southcombe St, West Kensington, London. It would appear that she returned on other occasions - possibly to visit family now living there.