The Raitts crop everywhere! I had come across an anguished post dated November 1999 on several website name forums from Dolores (Raitt) Rench who said her father's name was Dewitt Raitt who had been working on the construction of the Pan American Highway in Nicaragua and could anyone tell her any more. I e-mailed her, but her address had presumably long since disappeared and I didn't come across her elsewhere. I subsequently discovered that Dewitt has married a local girl, Mercedes Cuadra, in Managua in 1944 and then promptly returned to the United States leaving behind a pregnant wife. This particular tale is to be found on the Mississippi Raitts page.
However, what prompted a further look into this branch of Raitts was a note I received from Scarlett Raitt in Managua asking for help trying to find her origins. I thought that possibly she was also linked to Dewitt Raitt, but this has turned out not to be the case. But for a family in Nicaragua over one hundred years ago to have the surname Raitt, albeit with Spanish forenames, surely meant that there had to be some earlier Scottish connection! I also subsequently discovered several Raittes.
There are a few Nicaraguan records online - for Managua, but not everything is available, but this is what I have so far managed to piece together.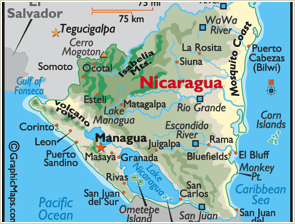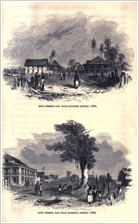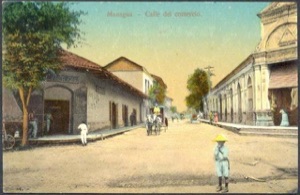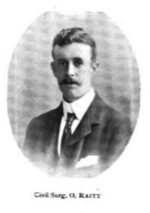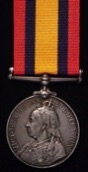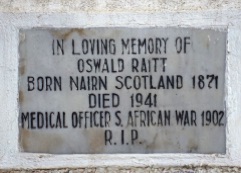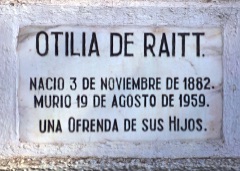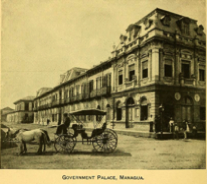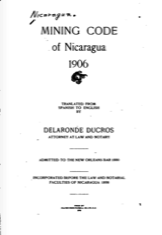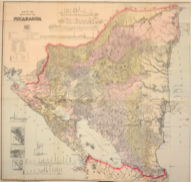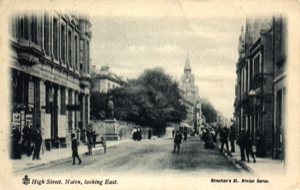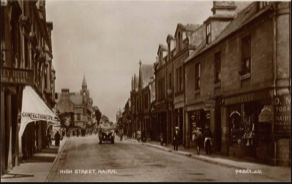 There were and are still Raitts in Managua and since no other person that Oswald Raitt Snr seems to have been in the region, so far as is known, then what follows is thus an educated guess, based on dates and names. I am endeavouring to discover the relationships between these individuals.
Apart from the known children of Oswald, there is also someone called Ismael Raitt. Ismael Raitt and his wife Jacinta Rivas or Rivera had a daughter called Celia born 13 January 1930 in Managua (or at least registered there). In her birth record her father is given as Ismael Raytt and her mother as Jacinta Rivera. She next appears as Leoncia Celia del Carmen Raitt Rivera (with another similar record giving the same parents (Ismael is now spelled Raitt, but the mother's name is Rivas), born 1930 in Managua, marrying Diego Manuel Guerra Chamoro (born 1918) in Managua on 29 May 1954. She got married again on 24 Sep 1965 to Calixto Pompilio Alavarado Moraga (born 1933) in Managua.
Ismael and Jacinta also had a daughter named Margarita Raitt Rivera, born 1937 Managua, who married Jose Antonio Meneses Zamora (born 1945) on 22 May 1975 in Managua.
They also had a son called Aldo Alberto Rivera Raitt - who died on 9 March 2010 in Managua.
Now, to have a (first?) child (Celia) born in 1930 would mean that Ismael Raitt would presumably have had to have been born around 1905-1910. Thus he cannot be the son of any of Oswald's sons since they were all born between 1911-1920. The possibility arises, therefore, that perhaps Ismael was an early child of Oswald with a local woman (even Otilia) after he arrived in Matagalpa in 1903 and before he married Otilia around 1911. His birth does not seem to have been registered at the British Consul in Managua.
----------
Aldo Alberto Rivero Raitt married Paula Escorcia and had a daughter called Maritza del Carmen Raitt, born 1958 in Managua and who died in Managua on 17 June 1958. They had another daughter named Vilma and a son was named Carlos Alberto Raitt Peralta, born 11 March 1961 in Managua. He married Ninoska del Socorro Mendoza Martinez (born 1964) in Managua on 25 December 1987. Carlos notes that his family stems from farmers who grow coffee in the Department of Matagalpa. Carlos and Ninoska had a son Carlos Alberto Raitt Mendoza, born 23 September 1988, a daughter Escarlett Raquel Raitt Mendoza born 2 April 1994 in Managua. Carlos Alberto Snr has a sister named Vilma Raitt and a niece named Auxiliadora Raitt. The latter has a sister called Cristina and besides Scarlett her cousins include Johnathan Raitt, Oliveira Raitt and Meyling Massiel Ruiz Raitt.
----------
Then we have  
Elisa Raitt and Atanacio Morales parents who had a daughter Esperanza Gloria Morales born 1942 and who died on 9 April 1942, age 0, in Managua
Then there is Yadira Morales Raitt, born 1953 in Managua who married Juan Ramon Uriarte Manzanares (born 1947) in Managua on 11 January 1977. She was probably a daughter of Elisa Raitt.
Presumably the next four are all siblings - probably descendants of one of Oswald Raitt's children.
Noel Francisco Alvarado Raitt, born 1957 in Managua married Nubia Argrntina Medrano Jiron (born 1955) in Managua on 27 October 1979.
Justo Sergio Alvarado Raitt, born 1959 in Managua married Angela Gladys Suarez (born 1962) in Managua on 13 March 1979. 
Nelly del Carmen Alvarado Raitt, born 1960 in Managua married Otoniel Barrera Pena (born 1957) in Managua on 27 October 1992.
Ismael Javier Alvarado Raitt, born 1963 in Managua married Maria Esther Vallejos Galeano (born 1972) in Managua on 29 April 1989.
Next is Martha del Rosario Raitt, born 1964 in Managua who married Reynaldo Roger Tellez (born 1966) in Managua on 8 July 1993.
Then Lester Miguel Jimenez Arroliga (age 22) and Jeaneth Maria Raitt Peralta (age 20) had a son Lester Miguel Jimenez Raitt, born 9 February 1990 in Managua and registered on 26 March 1990. (I suppose the father of Jeaneth Maria was Aldo Alberto Raitt?)
There is also an Ismael Antonio Meneses Raitt from Managua who currently lives in Montreal, Canada. His uncle was Alberto Raitt and his grandfather was Ismael Raitt - both deceased.
----------
We also have some Raittes.
Nora Marlene Rodriguez Raitte, born 1963 in Managua married Lonnie Culver Pennington (born 1936) in Managua on 22 Nov 1993.
Norma del Socorro Chavarria Raitte, born 1970 in Managua, married Pablo Antonio Rodrigues Moreno (born 1969) in Managua on 3 Jun 1989.
Lilliam Raitte Tinoco and Eduardo Ramon Zeledon (parents) had a daughter called Maritza Zeledon Raitte, born 1977 in Managua who married Jose Jesus Amador Reyes (born 1961) in Managua on 30 May 1991.
----------
And a miner, aged 25, named I. Rait, with American nationality, arrived in New York on 24 February 1854 from San Juan del Norte, Nicaragua aboard the Northern Light.
Grace Raitt
According to the Civil Registration of her marriage in Managua, Nicaragua on 19 August 1935 to Harry Marenco Alfaro, Grace was born on 19 March 1915 in Matagalpa. The record from the British Consulate in Matagalpa names her father as Oswald raitt, medical practitioner, and her mother as Otilia Raitt, formerly Pineda. Harry was born on 5 May 1914. The couple had five children: Lili Maria Josefina, born in Managua on 7 August 1936; Grace C., born about 1943; Luz Argentina, born 22 January 1950 in San Francisco; Miriam; and Carlos. At what date exactly Harry and Grace went to America is not yet known, though Harry applied for naturalization in California on 15 October 1947. Grace died about 1986.
Harry and Grace's daughter Grace, aged 20, married Aristide A. Orue, aged 27, on 3 August 1963 in Los Angeles. Aristides J. Orue, arrived from Managua, Nicaragua in Los Angeles with Pan American World Airways on 14 February 1957. The record states that Jean Aristides Orue, born in Matagalpa, Nicaragua on 25 December 1935 arrived at Brownsville, Texas on flight Pan American 516 on 11 July 1958 intending to go to Los Angeles. He died on 15 April 2010 in Temple City, Los Angeles.
Pearl Margaret Raitt
The Certificate of Registry of Marriage for Pearl Margaret Wilburn dated 9 January 1954 names her father as Oswald Raitt, born Scotland and her mother as Otilia Pineda, born Nicaragua. Pearl Margaret was aged 29 at the time of this marriage and was living at 395 Mission Road, Glendale, Los Angeles - she had been born as Pearl Margaret Raitt in British Honduras, was divorced and this was her second marriage. She was marrying Wallace Leigh Donley, aged 31, who was also living in Los Angeles. He had never been married. His parents were David Donley, born Scotland and Edith Maxwell, born Northern Ireland. Wallace was born on 5 May 1922 in Scotland and emigrated to Detroit, Michigan with his mother at the age of two. He died on 20 February 2007 in Sacramento, California.
Pearl Margaret Wilburn, née Raitt, aged 26, and a housewife, is recorded as arriving from Mexico to Nogales, Arizona on 13 September 1950. Her birth date was 13 June 1924 and birth location was Belize, British Honduras, and her race/nationality was Scottish. She was 5ft 7in, weighed 140 lbs, with fair complexion, blonde hair and blue eyes. Her arrival contact was her husband Samuel A Wilburn. In a further record it stated that she had legally entered the United States on 28 January 1949 on the airplane for permanent residence in Seattle, Washington. Her nationality was British and her residence was Tucson, Arizona. She applied for naturalization in California for which the certificate was issued on 7 November 1952 in Los Angeles. Pearl died on 24 May 2010 in Clovis, California and is buried in Clovis Cemetery together with her husband Wallace.
Lilly Raitt
It would seem that Lilly Raitt Pineda married Alejando Castalleda Fajardo (who died in 1997) and the couple had five children. It would seem that the Hilda Fajardo Raitt mentioned above is their daughter, and the two public notaries in Managua named Roberto Fajardo Raitt (aged over 70) and Jose Alejandro Fajardo Raitt are their sons.
Unlike their three daughters who eventually moved to California, only one son of Oswald and Otilia Raitt survived to adulthood. We know that Robert Raitt died in 1916 shortly after birth and it seems that Alexander (Sandy) Raitt also died young. Oswald W. (Willy) Raitt died at a young age in Belize, where the family had returned for a few years, after being bitten by a rabid dog. The surviving son - though not for long - was Rudolph McGregor Raitt, born in 1911, who apparently died while away from home at university, aged 20 or so.
British Consulates keep records, with indexes, of British nationals, born, marrying and dying overseas. The British Consular index for 1911-1915, gives Oswald Raitt as marrying Otilia Pineda in Managua. According to a plaque in her memory in Nicaragua she was born 3 November 1882 and died 19 August 1959. She was apparently from a wealthy family, and reputedly one of the most beautiful women in the area. The British Consular birth indexes for 1911-1915 reveal that three children with the surname Raitt were born in Matagalpa during this period: Oswald W., Grace (see below), and Rudolph McG). The Consular indexes for 1916-1920 reveal a further three children with the surname Raitt also born in Matagalpa: Alexander, Lily del C. (see below), and Robert D. D. Robert died in 1916 at birth or very shortly thereafter. The indexes mention the volumes and pages where the full consular record will be found - although these are not online, they could be obtained. However, there is little doubt that they are the offspring of Oswald Raitt and Otilia Pineda. As further confirmation - Oswald W. would be named after his father, Grace could be named after Oswald's mother (or sister), and other names such as Rudolph (surely Rudolph McGregor - Oswald's mother's maiden name), Alexander, and Robert were probably named after Oswald's siblings. It would appear, though, that Oswald and Otilia had a seventh child, Pearl Margaret (see below), born on 13 June 1924 in British Honduras - presumably Oswald was working as a doctor there for a while.
The 1913 and 1919 Medical Registers still place Oswald at La Leonesa Mines - though subsequent ones from 1927 give only Matagalpa. His death is recorded at the British Consulate in Managua as occurring on 15 July 1941 at Matagalpa, Nicaragua. He was aged 70, a medical practitioner, a British subject by birth, and born in Navin (sic), Scotland. His residence at the time of death was in Matagalpa and the informant was Otilia Raitt, Nicaraguan. (Since the Medical Register still lists Oswald as late as 1959, it is likely that both his family and the Consulate neglected to inform the British medical authorities of his demise.)
It looks as though the story may start with Oswald Raitt - an unusual name for a Raitt and one surely easy enough to find. Since he died in Nicaragua around 1941 aged 70, he must have been born around 1871. Indeed, it looks like the only relevant one is the Oswald Raitt born in Nairn, Nairnshire, Scotland on 25 February 1871 to William Raitt (see Perthshire Raitts page) and Grace McGregor. He qualified as an M.B., Master Surgeon in 1896 at the University of Edinburgh and was registered on 26 October 1896. He became a military doctor and saw service as a Civil Surgeon from 1899-1902 in South Africa in the midst of the Second Boer War. He was entitled to the Queen's South Africa Medal as well as the Cape Colony clasp and the date clasps for at least 1901 and 1902.
In the 1903 Medical Register his address is given as Civil Surgeon, Field Force, South Africa - although he seems to have returned back to the UK in 1901, when he is recorded as arriving at Southampton on 29 September 1901 from Durban, South Africa aboard the Gascon. He was aged 29 and he was a British Subject from Scotland. In 1903, he was sent to Nicaragua by the British Crown, to help fight an epidemic, in collaboration with the Army of Nicaragua. In 1903 it appears that he was also sent to Belize to fight an epidemic of malaria. The 1911 Medical Register gives his address as La Leonesa Mines, Matagalpa, Nicaragua, Central America.
Matagalpa is the capital city of the Province of Matagalpa and was an Indian town found by the Spaniards when they were looking for the water passage to the "Northern Sea" (i.e. the Caribbean) in 1554. When gold was discovered in California in 1848, one of the easiest passages to California from the eastern USA apparently was through Nicaragua. Many gold prospectors passed by the isthmus, but some of them stayed there, and more than a few came to Matagalpa looking for gold mines in the region. Gold was discovered at the mines of Matagalpa in 1850 and the discovery attracted foreigners, many of whom remained there. An article entitled The Gold Rush in Matagalpa, 1850s mentions many names, among them Dr. Oswald Raitt - though it is unlikely he was a gold prospector! Another incomer apparently had the name Raitte - and a few people with this surname still live there.
A little later, a German couple planted the first coffee trees in the area, and their produce soon found a good market in Germany and elsewhere. The coffee business attracted more than a further one hundred foreign immigrants - drawn partly there by the cooler climate that was more like Europe than the rest of the hotter parts of the country. It is believed that most of them married Matagalpan women and their descendants still live in the area.
Matagalpa has been called the city of beautiful women and there are many poems and song lyrics attesting to that fact. The reason is no doubt the result of the melting pot of many races and nationalities that took place there on account of the gold and coffee. One such handsome woman was named Hilda Fajardo Raitt - probably the daughter of Lilly Raitt (see below).