Raitts in the 1st World War

Whilst looking up various details for people on the Aberdeenshire Raitts page, I came across a couple of records of service during the 1st World War. The British records were heavily damaged by fire and thus some of the information is missing and other bits are not too legible. However, there is enough information to be able to add some interesting facts about these individuals. Since their addition would have made the Aberdeenshire Raitts page even longer, then I have chosen to included them on a separate page here. At the moment I have only provided the records of two William Raitts from Aberdeen - but I will gradually add more records, not only from Raitts from Aberdeen, but also elsewhere - and perhaps also from the 2nd World War.
However, unfortunately about 60% of soldiers' Service Records were irretrievably damaged or lost completely as a result of enemy bombing in 1940 during the Second World War, although about a third, approximately 2 million, were saved from destruction - known as the "Burnt Documents". As a result of the loss of so many of the 1st World War Service Records, there is now only a 40% chance that the Service Record of a particular individual will be available to examine. The surviving 2 million "Burnt Documents" Service Records are mainly for soldiers who were discharged, demobilized at the end of the war, who died between 1914 and 1920 and who were not eligible for an Army pension.
There were several Rait(t)s from Australia who served in the 1st World War. I include the full details here of John William Raitt, originally hailing from Angus, Scotland (more about his personal life can be found on the Australian Raitts page) and I mention the others, though will provide fuller details in due course.
I have also included at the bottom of this page some brief details of various Raitts (and Raits) who served with the Canadian Over-Seas Expeditionary Force during the 1st World War. I had included that information on the Canadian Raitts page, but have now moved it here instead.

William Raitt, son of James Raitt and Elizabeth McKessock, (see Aberdeenshire Raitts) was in the Army in World War 1 - his fire-damaged service record gives his address as Cairney Quarry, Moorside, Aberdeen and his age as 29 years and 300 days! His trade was fireman and he said he had previously served in the Lancashire Fusiliers. He was willing to be enlisted for General Service, received and understood a Notice received from Sergeant Farrow, Scots Guards and was willing to serve. His attestation was signed on 18 November 1914 in Aberdeen by the Commander Depot Gordon Highlanders. He provided some personal information: his chest girth when fully expanded was 38in - a 3in range of expansion; he also had distinctive marks - clasped hands over heart and love on back of right forearm. His next of kin was wife Elizabeth Raitt, Cairney Quarry, Aberdeenshire - though her latest address of 1 Rosemount House, Aberdeen was added. Her name was also given as Elizabeth Moir and they were married on 19 January 1912 in Aberdeen and their present address was again given as Cairney Quarry. He had one child named George Rennie born 16 June 1913 in Aberdeen. His statement of service notes that his service towards limited engagement reckoned from 18 November 1914 and he joined at Bury on 23 November 1914. He was again in the Lancashire Fusiliers - first as a private and then a lance corporal. He was posted several times (to where not known) but was discharged on 20 May 1916 as being no longer physically fit for war service because of a gun shot wound. He served a total time of one year and 185 days and received a pension. On 16 May 1916 he was requested to forward birth certificates of children born before the date of discharge and under 18 years of age or maintained by him. At that time he was living at 100 Huntly Street, Aberdeen. He responded that he had no children maintained by him. He was awarded the 1914-15 Star, the British War medal and the Victory medal. The letter accompanying the British War and Victory medals awarded for service with the Lancashire Fusiliers was dated 14 September 1992 and the letter accompanying the 1914-15 Star was dated 21 September 1922. William later wrote on 22 November asking whether he could have some help in getting a discharged wounded soldier's badge.
----------
William John Raitt, address Schoolhouse, Mintlaw, youngest son of James Raitt and Victorine Jane Gordon, (see Aberdeenshire Raitts) was a private in the 3/2nd Highland Field Ambulance regiment, Royal Army Medical Corps, signing on for the duration of the war. He served from 6 September 1915 until 31 March 1920 - a total service towards engagement in the Territorial Force of four years 208 days. On 6 September 1917 he was granted his first (unreadable) badge. He embarked at Southampton on 15 April 1917 with the draft of the 3/2nd Highland Field Ambulance and disembarked at [Le] Havre on 16 April, re-embarked at Havre on 18 April, and subsequently disembarked at Rouen that same day, joining the Cyclists's B. Depot there. He was subsequently attached to the 89/1/1 Highlands in the field on 5 May 1919. His fire-damaged service record provides some interesting additional details. He was wounded in action on 11 April 1918 - in fact he was gassed. He was granted a week's leave in Paris from 2-9 September 1918 and while there his war pay was increased from 5th rate Corps pay to 3rd grade from 6 September 2018. He seems to have been transferred again on 14 October 1918 and returned to England on 4 November 1918. On his discharge page, his places and dates of service are detailed: Home from 6 September 1915-14 April 1917 (1 year 221 days); B.E.F. from 15 April 1917-5 March 1918 (325 days); leave to UK from 6 March-20 March 1918 (15 days); B.E.F. from 21 March 1918-3 November 1918 (224 days); Home from 4 November 1918-13 February 1919 (102 days); (Unreadable) service from 14 February 1919-31 March 1920 (1 year 47 days) - total 4 years 208 days. His medical record notes that he was examined on 28 August 1915 at Fonthill, Aberdeen. He was a civil service student aged 19 years and 240 days. He was 5ft 7⅝ tall, weighed 135 pounds, had a chest girth of 35in and an expansion range of 3in, and was of good physical development. He had three vaccination marks on his left arm and had been vaccinated in infancy. His vision was 6/6 in both eyes. His regiment on enlistment was 3/2 H.F.A, R.A.M.C (T). He seems to have been in military hospital twice for tonsillitis - from 20 April 1916-1 May 1916 in Hawick; and from 29 June 1916-6 July 1916 in Peebles. He was subsequently in hospital in Cheltenham from 4 November 1918-21 November 1918 (?) for an unreadable illness. Another record shows that he was granted furlough from 20-30 December 1918 to go to the School House, Mintlaw. His regimental conduct sheet appears to have only one entry - namely that on 6 September 1915 he was "Certified no entry while with "H" Company" - whether this is an offence or not is unclear, but no witnesses are listed and no punishment is recorded. In a document entitled Protection Certificate and Certificate of Identity dated 17 January 1919 in Kinross he received an advance of £2 and was granted 28 days furlough. He was later awarded the British War and Victory medals.
Whilst finding information about the Raitts in Quebec (some of whom went elsewhere - Ontario, Alberta) and finishing off the details for Stanley Raitt, I came across his Attestation Paper for the Canadian Over-Seas Expeditionary Force (CEF).
There were several other Raitts in the list - as well as a few Raits. Although some of the information provided may already be included in the details given for certain individuals on the various Canadian Raitt pages, I have given a brief overview of these men here and will add fuller details in due course.
George H. Raitt - born Ottawa, Ontario, 3 Nov 1891 - father James Raitt. Attested Ottawa, Ontario, 21 Jan 1915 (see Canadian Raitts page).
John Kidd Raitt - born Dundee, Scotland, 10 April 1897 - mother Isabella Raitt. Attested Toronto, Ontario, 13 April 1916.
Joseph Raitt - born Dundee, Scotland, 1 Jan 1876 - wife Isabella Raitt. Attested Toronto, Ontario, 31 July 1916.
Stanley Raitt - born Lachute, Argenteuil, Quebec - father James Raitt. Attested Edmonton, Alberta, 27 March 1916 (see Quebec Raitts page).
William Raitt - born Southampton, England, 14 Dec 1886 - mother Mrs John Raitt. Attested Estevan, Saskatchewan, 6 Nov 1916 - called up on 18 Jan 1918.
Charles Rait - born Aberdeen, Scotland, 19 Aug 1880 - father Charles Rait. Attested Edmonton, Alberta, 11 Jan 1915.
Duncan Rait - born Glasgow, Scotland, 3 Dec 1890 - father James C. Raitt. Attested Winnipeg, Manitoba, 9 Dec 1914.
Henry Waller Rait - born Rothiemuir, Ireland, 29 Nov 1873 - sister Mrs C. D. M. Hundleway (?). Attested Victoria, British Columbia, 3 Dec 1915.
James Malcom Rait - born Dublin, Ireland, 3 June 1877 - wife Mrs Cecilia Raitt. Attested Valcartier, Quebec, 21 Sep 1914.
Robert Rait - born Aberdeen, Scotland, 9 Sept 1897 - mother Margaret Rait. Attested, Toronto, Ontario, 20 Nov 1915 (see Canadian Raitts page).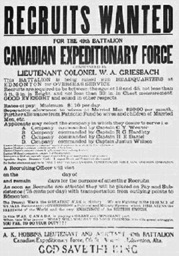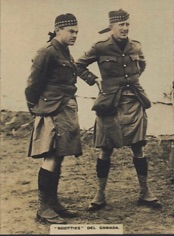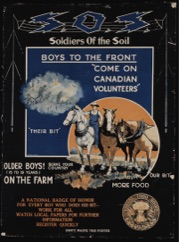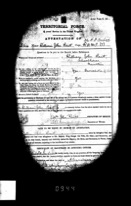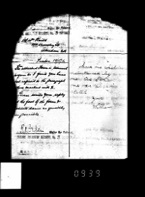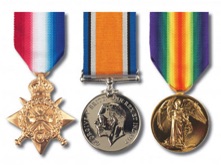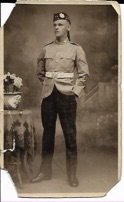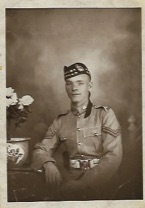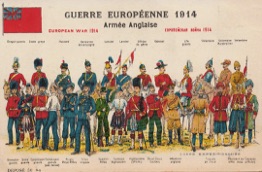 On 16 February 1915, John William Raitt enlisted for service abroad in the Australian Infantry Force in Liverpool, New South Wales, Australia. He stated he was born in the Parish of Inverbervie, in or near the Town of Bervie in the County of Kincardineshire, Scotland [in point of fact, he had been born in Richmond, Yorkshire, England, but moved to Bervie when he was one or two years old.] He was a natural born British subject, aged 26 years, 8 months and was an unmarried labourer. He initially gave as his next of kin his father James Raitt, Greystone, St Cyrus, Scotland, but the address was later (3 May 1918) amended to Smiddyhill Farm, Brechin, Scotland. He gave his normal place of residence as Stracathro, Withers Street, Arncliffe, NSW.
On his certificate of medical examination dated 11 February 1915 in Sydney, his age was given as 26 years and 6 months; he was 5ft 9in and weighed 152 lbs and had a chest measurement of 32 - 35½in. His complexion was fair, he had blue eyes and brown hair and gave his religious denomination as Church of England. Under the box for distinctive marks is merely said See Dentist - and Vac (presumably vaccination marks). He was found fit for active duty and was accordingly assigned to D Company, 17th Battalion, 5 Infantry Brigade, 2nd Australian Division, 1st ANZAC Corps on 12 April 1915 in Liverpool. John left for Europe on 12 May 1915 from Sydney aboard Her Majesty's Australian Transport Themistocles.
John seems to have risen fairly quickly through the ranks: he was appointed Lance Corporal on 1 September 1918, then promoted to Corporal on a temporary basis on 24 October. He was confirmed as Corporal on 5 December, but then appointed as Lance Sergeant on 20 February 1916 and then full Sergeant on 10 August in France after Sergeant Rockliffe had been killed. On 11 February 1917 he was placed on support strength of the 17th Battalion whilst on duty at the 5th Training Battalion in England. On 30 July he returned to France via Southampton Following the award of the Military Medal for bravery in the field on 9 October 1917, he was appointed Company Sergeant Major (Warrant Officer Class) on 10 October and then Regimental Sergeant Major (Warrant Officer 1sr Class) on 1 December 2017. He was recommended on 19 December 1917 for the Belgian Decoration Militaire which was subsequently awarded on 2 February 1918. His father was informed by letter on 10 September 1918 and had been also informed of his son's Military Medal on 17 June 1918. John was himself informed by letter on 17 July 1922 that the Diploma in connection with the decoration was being transmitted under separate cover. He acknowledged receipt on 24 July 1922.
The action for which he was commended reads:
"In the operations dated 9 October 1917, on Passchendale Ridge, this NCO showed conspicuous bravery and leadership. Soon after the attack started all his Officers, excepting one, became casualties, and he took charge of the left flank and succeeded almost alone in reaching the final objective, where he personally blew up a machine gun and crew and bombed several dugouts. Afterwards, when the enemy tried to work round his left flank, which was exposed owing to the troops on our left failing to come up, he kept his men together, and finally when forced to withdraw, sent the med back, covering their withdrawal with his rifle, and not until they were in a new position did he withdraw himself. During the whole of the day he exhibited splendid courage and tenacity, and inspired all with the fullest confidence and determination."
John seems to have spent most of his service in France, though in early 1916 he embarked in Alexandria, Egypt and disembarked in Marseille. In July 1917 he was in England, and again in April and May 1918 when he was hospitalized in Portsmouth from France with trench fever. In September he was back in France from sick leave with his battalion. In mid-October he was in Belgium He returned to Australia on the H. T. Main on 23 July 1919, arriving in Australia on 15 October 1919. He stated that he was not suffering from any disability due to or aggravated by war service and feel fit and well (interestingly his rank was given as Sergeant, rather than Regimental Sergeant Major), was recommended for discharge on 16 October, which then occurred on 14 December 1919. Besides his Military Medal and Belgian Decoration Militaire, John was also entitled to the 1914/15 Star, the British War Medal and the Victory Medal.
A brief biography of John together with his service history, can be found on the Virtual War Memorial Australia at https://vwma.org.au/explore/people/71551. A further story giving much the same details of his exploits can be found in the Wellington Times for 19 April 2013.
John William Raitt was not the only Raitt from Australia fighting in the 1st World War. There were four others: Allan, Charles Henry, Ernest William and William. Allan and Ernest William were brothers and Ernest was killed in action on 29 July 1916. In addition there were three Raits: Alexander, Samuel Fry and Thomas Dixon. Samuel Fry Rait was also killed in action on 3 May 1917. I will add some information on these soldiers in due course.
Private Allan Raitt, 16th Australian Infantry Battalion, enlisted on 14 January 1916 and returned to Australia on 19 April 1919.
Major Charles Henry Raitt, 21st Australian Infantry Battalion, enlisted on 4 May 1915 and returned to Australia on 31 October 1917.
Private Ernest William Raitt, 28th Australian Infantry Battalion, enlisted on 1 May 1915 and was killed in action on 29 July 1916.
Private William Raitt, 48th Australian Infantry Battalion, enlisted on 4 November 1915 and returned to Australia on 21 July 1918.
Private Alexander Rait, 5th Australian Pioneer Battalion, enlisted on 23 July 1915 and returned to Australia on 28 May 1920.
Private Samuel Fry Rait, 17th Australian Infantry Battalion, enlisted on 24 June 1916 and was killed in action 3 May 1917.
Private Thomas Dixon Rait, 2 Inf. Bde. H.Q., enlisted on 31 August 1916 and returned to Australia on 3 July 1917.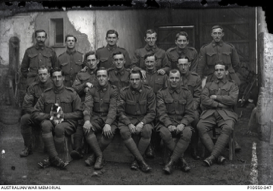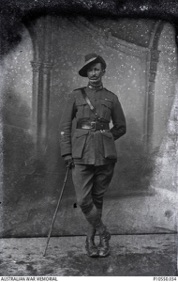 Some additional details regarding John's marriage and return to Australia will be found on the Australian Raitts page. However, at the time of his marriage on 13 July 1918, John was stationed at No 3 Command Depot, Hurdcott. Hurdcott Camp was built on requisitioned land on Salisbury Plain, Wiltshire in 1915. Although some Australian Battalions had been at Hurdcott Camp since 1916, it was not until 12 March 1917 that the camp was officially taken over by the Australian Imperial Forces (AIF). During the Gallipoli Campaign (19 February 1915 – 9 January 1916), thousands of wounded Australian soldiers were sent to English hospitals, but where to send them later to convalesce was a problem since they could not be sent home. Command Depots were set up to solve this problem – these were somewhere where soldiers discharged from military hospitals could recuperate in order to become fighting fit again. The AIF had four Command Depots based in Wiltshire and Dorset including No. 3 – first at Bovington Camp, Dorset to receive overflow from Perham Down following the devastating Somme battles, then at Hurdcott from March 1917. The official AIF War Diaries contain some fascinating detail about life at Hurdcott Camp in 1917. It also transpires that units of the Women's Army Auxiliary Corps were stationed at Hurdcott during the time John was there - so this is where he presumably met his wife-to-be.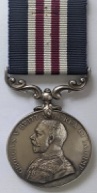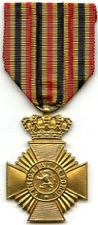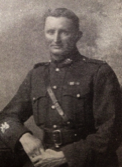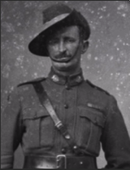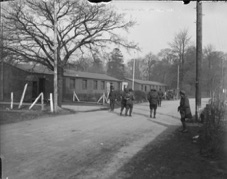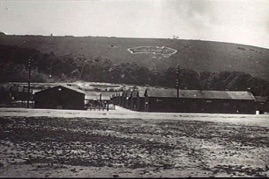 ----------
Rudolph Raitt, aged 41 years and 9 months, born near Nairn, enlisted for short service (one year with the Colours) on 29 October 1914. He was a motor lorry fitter (able to fit parts of engines or machinery accurately together, and to definite dimensions; able to turn and bore accurately to dimensions and cut threads; and undertake general repairs), by trade and was married. He had served an apprenticeship in February 1894 with Morton & Sons. His fire-damaged service record is difficult to read, but he joined at Grove Bank on 30 October 1914 as a private and was transferred to Class Z reserve on demobilization on 13 March 1919 - his home address was given as 1, Muirhall Terrace, Perth. Interestingly, on his Protection Certificate and Certificate of Identity (for a soldier not remaining with the Colours) his name is given as Roderick Raitt for some reason. His regimental number was M1/08670, rank Private, Unit 335 Mechanical Transport Company (M.T. Coy) in the (Royal) Army Service Corps (ASC), his address was 1 Muirhill Terrace in Perth and his theatre of war was France - he was born in 1873, had a medical category of A and was to rejoin at Edinburgh in case of emergency. At enlistment his age was 41, he was 5ft 8½in tall and weighed 148 lbs. His chest girth when fully expanded was 37½in with a range of expansion of 3in. His complexion was florid, eyes black/grey and hair brown. He was a Presbyterian.
In his Military History sheet, Rudolph was serving at "home" from 29 October 1914-6 January 1915 - presumably undergoing training; then two months later he found himself in France as part of the Expeditionary Force - serving there from 7 January 1915 until 13 September 1918 in a role for which his civvy life as a motor lorry fitter proved useful. From 14 September-28 September 1918, and from 29 September 2018-10 February 1919, he was assigned elsewhere (unreadable) and appears to have gone back home on 11 February 1919. He was awarded the British War Medal, the Victory Medal and the 1914/15 Star. His next of kin was given as his wife Catherine, residing at 32 Brick (?) Buildings, Wellmeadow, Blairgowrie. The form states that he married Catherine Morgan on 16 September (no year given) in Blairgowrie and he had four children: Ethel Evelyn, born 12 August 1899 in Calcutta; Grace Janet, born 6 March 1901 in Calcutta; Oswald Alexander, born 12 August 1903 in Calcutta; and Rudolph Morgan, born 12 November 1911 in Perth. His discharge document states him to be reliable and intelligent and sober and in his various employments in the army (first as a storekeeper in the 2nd Heavy Repair Shop with MTASC), then as a fitter at various Siege Parks in France, his general conduct was good.
The Army Service Corps Mechanical Transport Companies were attached to the Royal Garrison Artillery (RGA) as Ammunition Columns/Parks. The heavy guns and howitzers of the RGA, together with their equipment and ammunitions, needed motorized transport (as opposed to horses) to haul them around. The MT Companies called Ammunitions Parks operated dumps or stores of ammunition, with large artillery shells needing specialized mechanical handling. ASC Company 335 was formed in March 1915 and was an Ammunition Column for the 14th Brigade RGA in France, and later on 5 June 1916 when it was attached to the XIII Corps Heavy Artillery. The Siege Park was a Central Depot, usually on a Corps basis, where Army Service Corps lorries required to haul the heavier guns were located. Siege Parks were originally known as Companies ASC attached Heavy Artillery. Siege Parks operated on a pool principle, in that the siege battery guns did not have their own dedicated vehicles, but were assigned towing vehicles as and when required to move them and their accompanying ammunition. This reduced both manpower and the number of vehicles required.
Since Rudolph served in different Siege Parks (e.g. C, N, G) while in France, this apparently meant that, in his capacity as fitter he was transferred from one Siege Park to the next (although they may have been only a few miles apart) and this may have meant a transfer from one Corps to the next and consequently a transfer to a new ASC MT Company. It is not possible from his service record to ascertain precisely where he was stationed.