The Raits of Anniston House
(Largely compiled by Lindsay Raitt from the detailed catalogue of Rait papers in the National Archives of Scotland, and from 19th and 20th century publications and sources. It should be noted that different sources gives different facts: for example, Lady Clementina Drummond Ogilvie's father David is variously listed as the 4th, 6th, 7th and 9th Earl of Airlie). I have supplemented details about military careers and Anniston House.
After William Rait, the eleventh and last laird of Hallgreen Castle died about 1717 bankrupt and childless, his wife, Isobel, daughter of Robert Douglas of Bridgeford, ceded the castle and estates to his creditors in 1724. The leadership of the Rait family passed to William's younger brother, George. In 1732, he purchased Anniston House, near Inverkeilor in Forfarshire (Angus), and the story of the primary branch of the Rait family through the next 185 years or so is the story of the Anniston Raits.
Dr George Rait MD, born about 1662, lived and practiced as a physician in Dundee from at least 1712 to 1734, and probably longer. As Dr George Rait, Dr of Medicine in Dundie (sic) he was Godfather to Barbara Goldman at her baptism on 13 August 1723 (Barbara Rait, daughter to Mr William Rait, minister of Monikie was one of the Godmothers). In 1732 he purchased Anniston House near Inverkeilor in Forfarshire; and he was listed as Dr George Rait, physician in Dundee as one of the subscribers to the book "History of the Affairs of Church and State in Scotland" published in 1734.
George made a marriage contract with Catherine, a daughter of Robert Douglas (1625-1716) who was Bishop of Brechin, then Dunblane and later Dundee, and Elizabeth Lammy, and married her on 27 July 1713 in Dundee. George and Catherine had four children, all born in Dundee. Margaret, born in 1712, and Isobel, born in 1717, probably both died in infancy. William, born in 1718, was their only son (see below). Elizabeth, born in 1719, was described as their "only daughter" in a pre-nuptial contract of marriage. In 1748 she married Sir James Ramsay, fourth baronet of Bamff, Perthshire, and in 1769 she assigned to him the money and annual rents bequeathed to her by her father. Sir James died before 1782. They had two daughters and four sons, the eldest of whom, John (c.1767-1783), inherited the baronetcy, but he did not marry, and the title passed to his next brother George (c.1769–1790).
George's only son William Rait was baptized in Dundee on 4 April 1718, and, he like his father, became a physician in Dundee. I believe that it is likely that he was the surgeon in Prince Charles Edwards Stuart's entourage and who was present at the Battle of Culloden in 1846 as mentioned in the literature - see William Reat - Jacobite Surgeon). On 4 March 1753, William married Agnes Lyon, the eldest surviving daughter of John Lyon of Brigton, Kinettles, Forfarshire, and they had three sons, of whom one, George, baptized in Dundee on 4 February 1754, may have died in infancy as he does not appear with his brothers in the documentation. The birth dates of the other two sons are not known. They also had a daughter, Lillias (whose birth date is also not known), who married John Gray, Esq., the younger, of Ballagero, Perthshire on 15 June 1772 in Dundee. The marriage extract states that she was the daughter of the deceased Dr Wm Rait of Anniston, physician in Dundee. According to the Scots Magazine Volume 22 for 1760, Dr William Rait, physician, died in Dundee on 24 March 1760, shortly before his probable father, Dr George Rait of Anneston (sic), physician, who died at Dundee in the 76th year of his age, on 10 June 1760 (thus born about 1684). William's son John, presumably now the oldest son, inherited the Anniston estate which had been bought by his grandfather George in 1732, since his father, who would have inherited it, had already died.
It was initially thought that little was known about William, the other son of William and Agnes, except that he was alive in 1761 (when he was presumably three or four years old) when he is mentioned in a legal document concerning his tutor and his uncle, Sir James Ramsay (probably his guardian).
However, new research shows that a Mr William Rait, surgeon, Dundee, was a subscriber to the "Collection of Strathspey Reels & Country Dances etc" which was published in 1786. And on 9 June 1818, a Mrs Ann Abercromby died in London, the widow of the late Mr William Raitt (sic), surgeon in Dundee. She was buried in St Martin-in-The-Fields, Middlesex on 13 June 1818 as Ann Rait. William Rait, surgeon in Dundee, married Ann Abercrombie, daughter of James Abercrombie Esq of Stank, parish of Kinneff, on 5 March 1787 in Dundee. The event was also registered in Kinneff and Catterline on 6 March 1787. [John Young, Sheriff-Clerk of Kincardine, was proprietor of the lands of Stank (now Bellfield), in the parish of Kinneff, having acquired the same by purchase from Mr. Isaac Fullerton. He died in 1750 and his son, William Young of Fawside, sold Stank to Mr. Charles Abercromby, writer, of Edinburgh. He presumably left them or passed them on to his son or brother, James. On 30 April 1801, the lands of Stank, parish of Kinneff and Catterline, belonging to James Abercromby Esqr were valued at £234.14.8.]
Since Dr William Rait, son of Dr George Rait, died in 1760, then he cannot be the Mr William Rait, surgeon in Dundee, who married Ann Abercrombie mentioned above (in an any event he would have been almost seventy!). Although no birth dates are found for William's sons John and William, they were presumably born between son George's birth in 1754 and their father's death in 1760. It is thus probable, then, that it was William's son, William, who became a surgeon like his father and grandfather, and married Ann Abercrombie in 1787, when he was presumably in his late twenties or early thirties.
John Rait, born in 1748, presumably in Dundee, was in 1760 designated by his grandfather, Dr George Rait, as the inheritor of his movable estate (and presumably also of Anniston House) with his uncle, Sir James Ramsay, as trustee. Sir James was also responsible for the tutors of John and his brother William, and was presumably the legal guardian of the two boys after the death of their father On 26 March 1799, at the age of 51, John married Elizabeth Guthrie, the daughter of James Guthrie, Esq. of Craigie in Forfarshire. She died on 5 February 1814, less then 15 years later, having borne six sons and three daughters. John died at Anniston House in 1823, aged 75.
William, the eldest of John and Elizabeth's children, was born at Anniston House in 1800, and died there six years later in 1806. Georgina Henrietta, the eldest daughter, was born at Anniston in 1801, and died just 11 years later, in 1812. John, the second son, was also born and died at Anniston, and he lived for just 12 years, from 1803-1815. James was the third son: he survived to live to a greater age, and inherited Anniston House (see below). His sister Agnes, born in 1805 at Anniston, was married on 7 November 1837 to George Clerk Arbuthnott, Esq. of Mavisbank, Edinburgh, third son of Sir William Arbuthnott, 1st bt, and Anne Alves. George was born 7 October 1803 and died 21 February 1876 and was Commander of the Hythe, an East India ship during 1828-9. Agnes died in London on 12 March 1842, aged 37, possibly in childbirth, and is buried in Ockley, Surrey. Agnes and George had a daughter Emily (of Mavisbank) Arbuthnott born on 14 June 1840 in Everton, Lancashire where George was a merchant, and dying on 14 February 1901. George remarried in 1847 and had several other children with his new wife Caroline Ramsay Hay. Amelia, the next daughter, born at Anniston in 1807, grew up to marry Patrick George Moncreiffe Skene of Pitlour and Hallyards in Fifeshire, but she died at Pitlour in 1830, aged just 23. The next two sons, William (born 1808) and Alexander (born 1810) were both associated with India. William died there in 1837 at the age of 29, while Alexander died in 1830 at the age of just 20 while home on leave from the First Madras Cavalry. Murray, the last born in 1811, survived only to the age of 8 years, dying in 1819. These young deaths are recorded on the Rait family memorial gravestone in Inverkeilor churchyard. There is also a nice video on YouTube of the memorial.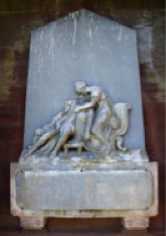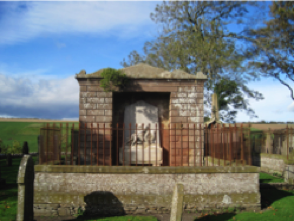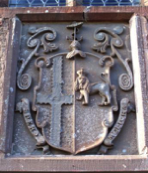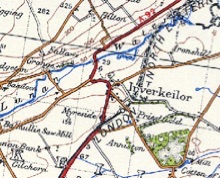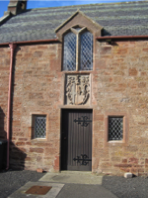 © John Alistair Robertson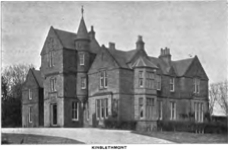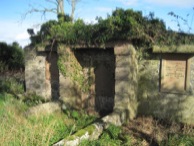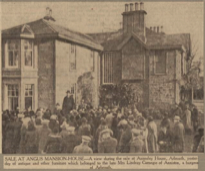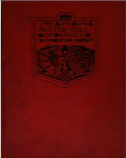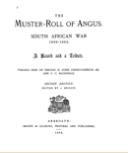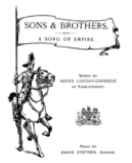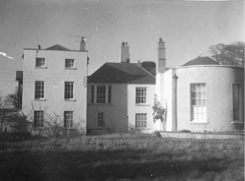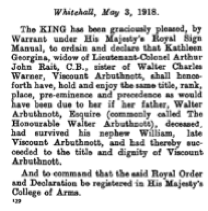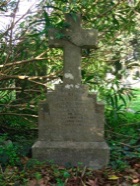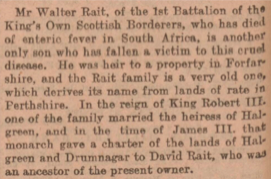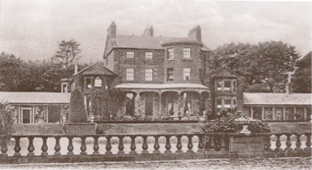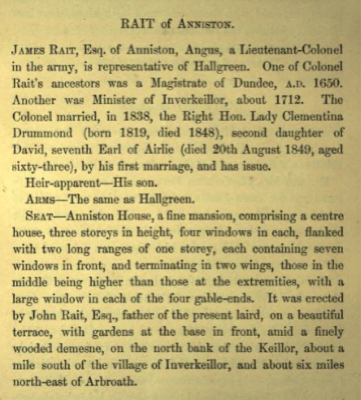 To learn a little more about the later male Raits of Anniston, I have gleaned the following from the censuses.
James Rait (1804-1877)
In 1841 James was presumably abroad on active service.
In the 1851 census for Anniston House, Inverkeilor we find James Rait, 45, widower, landed proprietor and JP, born Inverkeilor; daughters Agnes, 6 and Gertrude, 5; and son William, 3 - all born Inverkeilor; plus various servants.
In the 1861 census for Anniston House is James Rait, 56, widower, landed proprietor, born Inverkeilor. Also in the house is a cook and a housemaid.
In the 1871 census for Anniston House is James Rait, 66, widower, land owner and JP, born Inverkeilor; and daughter Gertrude, unmarried, 25, born Inverkeilor; plus a number of servants.
Arthur John Rait (1839-1902)
In the 1841 census we find Arthur, aged 2, born Scotland with his mother Lady Clementina Rait, 22, born Scotland in the household of George Arbuthnot, 36, merchant, born Scotland; his wife Agnes, 30, born Scotland and daughter Emily, 11 months, born Lancashire, residing at W Priory, Walton on the Hill, West Derby, Lancashire. Arthur's father James Rait was presumably away soldiering abroad. Agnes, George Arbuthnot's wife, is Agnes Rait, Clementina's sister-in-law.
In the 1851 census Arthur J. Rait, 11, born Inverekilor, is a boarder and scholar at 11 Hillside Crescent, Leith, Midlothian. This seems to be some kind of boarding school - the building being originally designed in 1820 by W. H. Playfair.
In 1861, Arthur was presumably serving abroad in New Zealand.
In 1871, Arthur J. Rait, 31, born Scotland, an unmarried lieutenant in the Royal Horse Artillery is stationed at the Artillery Barracks, Heavitree, Exeter, Devon.
In 1881 residing at Anniston House, Inverkeilor with numerous servants is Arthur J. Rait, head, 41, born Inverkeilor, Lt Col and CB retired Royal Artillery D L Co Forfar and landed proprietor farming 105 acres. In the household is his wife Kathleen G,. 31, born Dublin, Ireland; and children Walter G., 2; and Eileen A. A., 8 m - both born Inverkeilor.
In the 1891 census residing at Anniston House, Inverkeilor with numerous servants is Arthur John Rait, head, 51, born Inverkeilor, Lt Col Retd Royal Artillery; wife Kathleen G,. 41, born Ireland; and children Walter G., 12, scholar, born Marykirk, Kincardineshire; and Eileen A. A., 10, scholar, born Inverkeilor. Also there is Mary A. Ottley, 37, visitor, born Ireland and living on private means. This is probably a cousin of Kathleen, whose mother was Anna Maria Otley. There are also numerous servants.
In the 1901 census for Anniston House, Inverkeilor is Arthur J. Rait, head, 81, landed proprietor and Col. Royal Art, born Inverkeilor; wife Kathleen G., 51, born Ireland; daughter Eileen A., 20, born Inverkeilor; and Gertrude Rait, 55, single, sister to Arthur, born Inverkeilor and living on independent means. There are also numerous servants.
William Rait (1847-1895)
In the 1851 census for Anniston House, Inverkeilor we find William, 3, in the household of his father James Rait, 45, widower, landed proprietor and JP; and sisters Agnes, 6 and Gertrude, 5 - everyone born Inverkeilor.
In 1861 he may well be the William Rait, aged 13, boarder and scholar, born Scotland at Dunchurch, Rugby, England which appears to be some kind of boarding school.
In 1871 and 1881 he is not yet found.
In the 1891 census for 15 Thayer St, Marylebone. London, a lodging house, there is a William Rait, 43, single, a boarder living on own means, born Anniston, Scotland
Walter Garnet Rait (1878-1900)
In the 1881 and 1891 censuses Walter was living with his parents at Anniston House, Inverkeilor (see above under Arthur John Rait).
----------
In the Baronage of Angus and The Mearns by David MacGregor Peter published in 1856 there is the following entry.
The death, without an heir, of Walter Garnet Rait in 1900 (shortly before his father), brought to an end this direct male line of descent of the major stem of the Rait family, itself a branch of the Raits of Hallgreen in the Mearns. Because brothers died without producing sons in this unfortunate history of the Anniston Rait family, the direct male succession of the Raits has to be found about six generations earlier. Dr George Rait's younger brother James had a son, born before 1733, about whom we know nothing. If he did not marry and produce a male heir, the succession would branch off a generation earlier, to any male heirs of one of the five uncles of William Rait, the last of the Hallgreen Raits and of Dr. George Rait of Anniston.
The Coat of Arms of the Anniston Raits is the same as that of the Raits of Hallgreen. (viz. Or, a cross engrailed sa. Crest: An anchor ppr. Motto: Spero meliora.
Kathleen had been born in Dublin on 14 August 1849. After her husband Arthur's death, she was granted the title, rank and privileges of Arbuthnott by Royal Warrant of Precedence in 1918. After the death of son, husband and daughter in four short years, Kathleen kept up her residence at Anniston House, even though the estates were owned by her sister-in-law, Agnes. Kathleen died at Anniston House after a long illness on 22 September 1923 and like her husband and daughter was buried in Inverkeilor churchyard. She left an estate valued at over £11.000.
The only son of Arthur and Kathleen, Walter Garnet Rait, was born on 16 November 1878. Educated at Rugby, he became a Second Lieutenant in the 1st Battalion, King's Own Scottish Borderers, gazetted on 3 August 1898. Embarking for South Africa with his battalion in December 1899, he where he served in the Cape and Orange River Colonies went through the South Africa War with his regiment and was present at the battles of Paardeberg (18-27 February 1900) and Karee (29 March 1900) and and took part in the advance on Bloemfontein starting on 6 March 1900. He died of enteric fever at Wynberg, South Africa on 22 June 1900 during the Boer War. He is interred in St John's Church cemetery, Wynberg, Cape Town.
Arthur and Kathleen's only daughter, Eileen Anna Arbuthnott Rait, was born on 16 July 1880 in Inverkeilor and died there at Anniston House on 11 January 1904 after poor health and an attack of pneumonia. She did not marry and according to the local newspapers the lamented demise of the singularly affable and accomplished young proprietrix of the estate of Anniston cast quite a gloom over the eastern part of Forfarshire, the circumstance being of an exceptionally sad nature.
The third child of James and Clementina, Gertrude Jean, was born on 12 November 1845 at Anniston House and was still living there in 1901, but took up residence at some later date at Lawton House, Inverkeilor. Owing to infirmity she gave up her residence at Lawton in 1921 and went to live with her sister Agnes at Annesley House, Arbroath where she died on 9 September 1922. She was unmarried and left personal property in England and Scotland valued at over £28.000.
Their youngest son, William, was born at Anniston on 23 July 1847, did not marry, and died on 7 September 1895 in Paddington, London. He was a groomsman at his elder brother's wedding.
Arthur John Rait, the eldest child of James and Clementina Rait, and the last male Rait owner of Anniston House and supposed to be the representative of the Hallgreen branch, was born there on 17 May 1839, and died with "startling suddeness" on 13 June 1902. He had boarded the train at Inverkeilor for Barry, but midway between Inverkeilor and Cauldcots he was taken very ill. He was removed from the train at Cauldcots station and taken to the waiting room where he died almost immediately. The cause was established as heart disease. His moveable estate was valued at over £17.000.
Like his father Arthur had a military career; he was present at the capture in 1854 of the fortifications at Bomarsund which the Russians had built on the Aaland Islands in the Baltic during the Crimean War; having joined the Royal Artillery in 1857, he served in the Rakamundel Field Force in 1859, and as a Lieutenant in the 4th Brigade Royal Artillery he fought during the Maori Wars in New Zealand in 1864-1866, becoming a Captain and earning his Brevet-Major for services against the Ashanti in West Africa (where he was one of the first to demonstrate the Gatling gun in 1874 and where he raised a force of native artillery which became known as Rait's Artillery) and retiring as a Lieutenant-Colonel. He was a Companion of the Most Honourable Order of the Bath (CB) , a Justice of the Peace (JP), and served as Deputy-Lieutenant for the County of Forfar. On 7 August 1877, he married the Hon. Kathleen Georgina Arbuthnott, only daughter of the Hon. Captain Walter Arbuthnott of Hatton, Montrose and sister of the 13th Viscount Arbuthnott. Walter, 2nd son of John, 8th Viscount Arbuthnott, was a Captain in the army, born on 21 November 1808 at Auchterhouse, Angus, and dying on 5 January 1891 in Montrose. On 16 May 1835 he married Anna Maria, daughter of Brook Taylor Ottley of Delaford, Tallaght, Ireland. Anna was born at Delaford House, Dublin in 1809 and died on 17 March 1891. Her father, Brook Taylor Ottley was the son of Sir Richard Ottley, Chief Judge of Ceylon, and grandson of Drewry Ottley who held leading positions in the islands of the West Indies, including St Christopher, St Vincent and Antigua. As Commissioner of Public Works, Brook Taylor Ottley bought an 18th century house on Firhouse Road, Tallaght, Dublin in 1820 and renamed it Delaford House. It was demolished in 1977 after several fires.
The experiences of members of her family in South Africa during the Boer War, including the death of her nephew Walter Garnet Rait (see below) prompted Agnes to compile a Muster Roll of all the soldiers from Angus who fought there during the conflict from 1899-1902. Details of these soldier Anniston Raits are also included on the Military Raitts page.
In 1904, after the death of her niece, Eileen Anna Rait (her brother, Arthur John, having died in 1902 and his son Walter in 1900), Agnes inherited Anniston House. However, whether she actually lived there or not is not known, since in 1909, although titled of Anniston, her residence is given as Kinblethmont, near Arbroath, the family residence of her husband Henry. At some point (presumably after the death of her husband on 14 November 1908 at Kinblethmont and in any event by 1919) she moved to Annesley House in Arbroath which had been built in the town by the Kinblethmont family. She was visited there by Queen Mary in 1921 who planted a rosemary bush in the garden. Well-known in Forfarshire for the interest she took in benevolent institutions, Agnes died at Annesley on 18 January 1932 and was buried in the private burying-ground of the Lindsay Carnegie family at Chapelton of Kinblethmont. With her death - last member of one of the oldest and best-known families in the district which "traces its descent from Sir Archibald Rait, who in the reign of King Robert III, was forced, on account of the killing of the Thane of Caddell to flee to the Mearns under the protection of Lord Keith" - the Raits of Anniston line ceased. Following her death, she bequeathed Anniston House to her cousin Captain Bruce Ashley Ogilvy, but after an estate sale of the contents on 5 April 1933, he demolished it in 1935 (see Raitt Residences - Anniston House). She left Annesley House and its furniture to her cousin Lady Maude Whyte, but it was sold on 1 November 1832, with a sale of the antiques and furniture contents taking place on 23 November 1932.
The eldest son, Arthur John Rait (born 17 May 1839), inherited Anniston House (see below).
Daughter Agnes was born on 16 October 1843 (christened on 16 December 1843) and married Henry Alexander Fullarton Lindsay-Carnegie, J.P. and D.L., of Spynie, co. Elgin, and 7th bart of Boysack Kinblethmont, co. Forfar, on 7 October 1862. Henry, born 5 July 1836, was the son of William Fullarton Lindsay Carnegie, sixth of (barony) Boysack and Kinblethmont (1788-1860) and Lady Jane Christian Carnegie, daughter of William, seventh Earl of Northesk. William's title was Hereditary Fowler to the Kings of Scotland and he was Convener of the County of Forfarshire from 1847 and a Deputy Lieutenant from 1825. Henry was commissioned in the Bengal Engineers, in the East India Company's Forces, shortly before the Mutiny in 1857. He served as Lieutenant throughout the Mutiny, and was present at the siege of Delhi. He afterwards became Assistant Field Engineer, and took part in the capture of Lucknow and subsequent military operations against the native chiefs in Oudh, during which he was wounded at Birwah and invalided home. He later served as a Justice of the Peace and Deputy Lieutenant for Forfarshire and died in 1908 without issue.
Lieutenant Colonel James Rait, was the only long-surviving member of the family of John Rait. Born in 1804, he died at the age of 73 on 22 February 1877, both at Anniston House, which he inherited from his father on the latter's death in 1823, when he was only 19 years old. Educated at Eton, Edinburgh, and the University of St. Andrews, he had a military career, as Captain in the 15th Hussars, as a Major in the Forfarshire Militia, and as a Lieutenant Colonel in the 1st Lancers British Auxiliary Legion in Spain during 1835-7 where he commanded a regiment and was awarded the insignia of a Knight of St. Ferdinand. He also performed local duties as a magistrate and Justice of the Peace and Deputy Lieutenant of Forfarshire. On 17 July 1838 he married Lady Clementina Drummond Ogilvie. She was born in 1819, the second daughter of David, 4th Earl of Airlie and his wife, Clementina Drummond, and she died on 16 October 1848. James and Clementina had four surviving children: Arthur John, Agnes, Gertrude Jean and William. Their fifth child, a daughter, was born at Cortachy Castle on 10 October 1848, but survived only a few hours - to be followed by her mother a few days later presumably from complications after childbirth.
James was involved in a couple of nasty accidents which were reported in the local press. In one, he had been driving from his home at Anniston to Arbroath on 16 July 1861 accompanied by his eldest daughter and one of his sons. The vehicle was a particularly light pony phaeton, drawn by two young, spirited horses which shied at some boys dragging branches of trees to adorn their school and sped off at a very fast pace, causing James to lose control with the result that the carriage crashed. The occupants were thrown, James being concussed and fracturing his left elbow and his daughter severely cut and bruised about the head. One horse died from its injuries and the other was much hurt. Almost two years to the day later, on 20 July 1863 James mounted a refractory horse which became quite unmanageable and threw itself back upon its rider who as a result injured his head and broke several ribs.
A bible embellished on the spine as the Anniston Family Bible and with a bookplate inside with the names of Lt Col Rait and Lady Clementina Rait, Anniston has recently been unearthed - though sadly with no list of births and names of people.
Above the kirk door in Inverkeilor are the arms of Rait (Or, a cross engrailed sable) impaled with those of Ogilvy (Argent, a lion passant guardant gules crowned or), for James Rait of Anniston and the Honourable Clementina Ogilvy, daughter of David (7th) Earl of Airlie. Motto: "Spero meliora" - "I hope for better things".