The tree below shows my ancestors on both my father's and my mother's side of the family, in so far as I have been able to ascertain them. As noted on the Scottish Raitts page, as well as a blog entry, it is not fully certain that the earliest ancestors are Thomas Raitt and Helen Hunter - they may well be David Raitt and Jean Leslie because the age gap between their son John and Jean Meikison is far less that the age difference between Thomas and Helen's son John and Jean. In addition, the forename Thomas has never been carried down, whereas David has.
My tree does not show all the siblings and their spouses and children of those listed. Thus it does not show all the offspring of my grandfather William Raitt and hence my aunts and uncles and cousins - nor does it give William's brothers and sister and their children - with whom we (my cousins and I) have no contact as yet. The details I have ascertained for my known and unknown relatives - in other words the offspring of my great grandfather, David Dorward Raitt, can be found in his tree.
Neither tree shows the two brothers of David Dorward Raitt, who emigrated to the United States in 1863 and 1871. That there were American Raitts in my near family - also descendants of John Raitt and Elizabeth Dorward - was a surprise for me! My tree also does not give all the details on my mother's side of the family, i.e. the Lindsay family and the Taylor family - for the latter what I have found I have given.
My father, David Raitt, was born at 85 Garngadhill, Glasgow on 24 September 1915. As a youth he joined the Boys Brigade (264th Glasgow Company) and was a drummer in the BB band. He was appointed Warrant Officer in 1934 and a year later he was made a Lieutenant - he was aged 20. At some point, he moved to London and became a fur salesman for a furriers. The census taken at the outbreak of war in 1939 gives his address as 9-11 Endsleigh Gardens, St Pancras, London and besides his date of birth and occupation and the fact that he was single, the record notes that he was an ex Civil Airguard. When the 2nd World War broke out, David joined the Royal Air Force and attended the RAF No. 4 (War) Course, No. 3 School of Physical Training at Loughborough in November 1940. He was stationed at Great Yarmouth (where he met his wife-to-be Aileen) and thereafter at South Queensferry, near Edinburgh. Throughout the war he was a T/Sergeant in the RAF - as a Physical Training Instructor he was responsible for training aircrew (including parachute jumps - many of which he had to make himself, and jujitsu). He was also Leading Drummer in the RAF Pipe Band. He was captain of the Mortimer (Berkshire) football team during the 1950s. He was a keen writer and some of his poems are stories are to be found under Raitt Writings - David Raitt. He died at home in West Yelland, North Devon on 17 July 2000 a couple of months before his 85th birthday.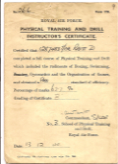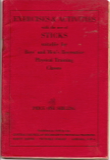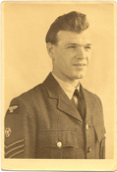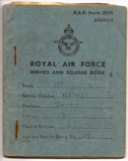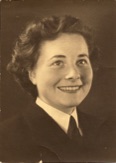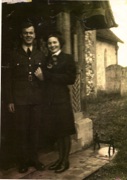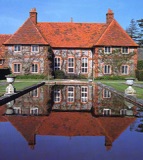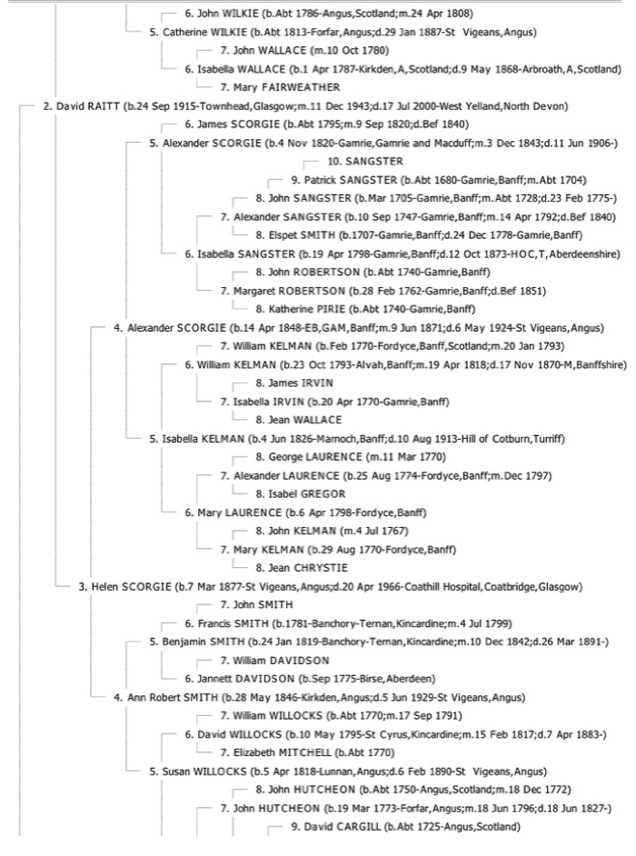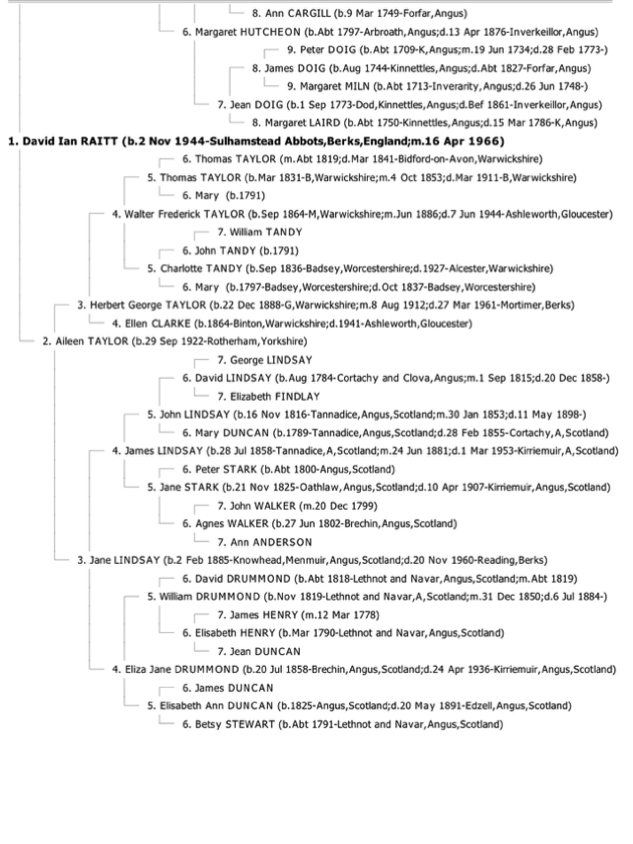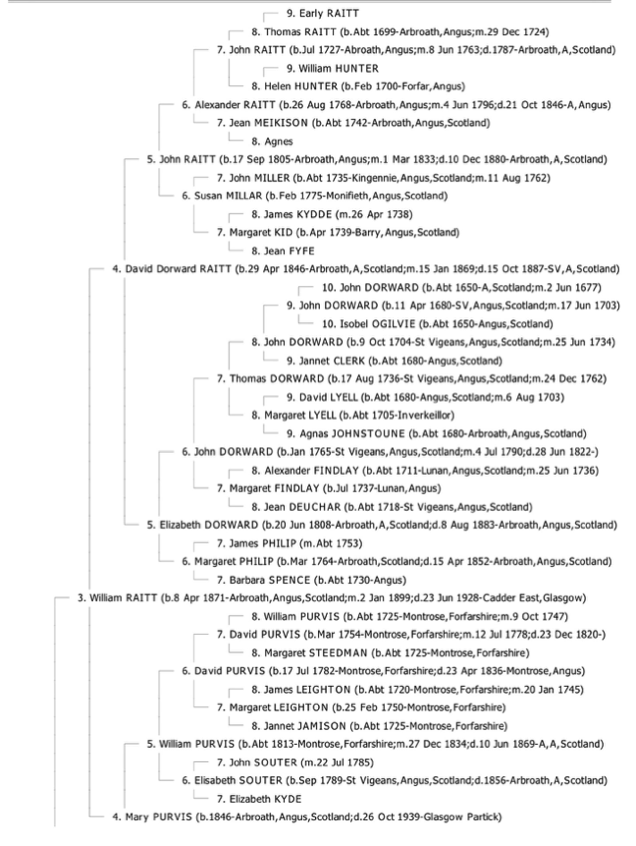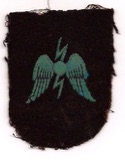 My parents married on 11 November 1943 whilst still serving in the Armed Forces and I was born on 2 November 1944 at Folly Farm, Sulhamstead Abbots. My father was not present at my birth, still stationed at South Queensferry. He was instructing airman how to swim in the pool when a corporal burst in and shouted "Hey Sarge, you've got a sprog!" - hence the nickname that my family still calls me to this day. Folly Farm, dating back to the 1650s, is a Grade I listed building and is an exceptional example of the continuation of classical and Arts and Craft architecture. The gardens (and later house extension) were designed by Sir Edwin Lutyens with Gertrude Jekyll. During the Twenties and Thirties the house and gardens were well-maintained by the then owner, wine-shipper Arthur Gilbey. who regularly opened the gardens in aid of the nurses charity. During the Second World War, the Gilbeys lent their house as a maternity hostel and it is this historic building that I spent the first few days of my life!
My brother, Stephen Andrew, was born on 14 July 1950 at home in Mortimer West End, near Reading, Berks.
My mother, Aileen Taylor, was born in Rotherham, Yorkshire on 29 September 1922 where her ex-Grenadier Guards Company Sergeant Major father was a policeman. At the outbreak of war in 1939, she was living at Buscottage, Bradfield, Berkshire where her father was a butler and her mother a housekeeper to Captain and Mrs Charley at Buscot. She voluntarily joined the Women's Royal Naval Service (WRNS) when she was 19 and during the 2nd WW she was one of the first four female wireless telegraphists. This female unit was formed to release sailors to fight at sea. With her three companions, she trained in Dundee for six months before being stationed in Great Yarmouth (where she met David). Aileen was a Leading Wren i/c station. Tasks included tracking U-boats and E-boats and contacting Royal Navy ships via morse code. The other three female wireless telegraphists in Dundee were Isobel Dunn, Joan Smith and Elsie Agenbar. Aileen turned down a commission in the WRNS because her husband-to-be was only an NCO and fraternization between different ranks was frowned upon. She died in hospital at Barnstaple, North Devon on 15 March 2016 a few months shy of her 94th birthday.