Below I have provided some details of some families who emigrated to New Zealand and whose records I have been able to find to a greater or lesser extent.
James Raitt was born in 1841 in St Vigeans, Angus and was, like so many other Raitts from St Vigeans and Arbroath, a seaman in the merchant service. In 1864 in Arbroath he married Helen MacDonald and several children later they emigrated to New Zealand in August 1874, eventually settling in Lyttelton, just outside Christchurch, South Island, where James became a carpenter. The story of James Raitt and his family's life in New Zealand is told on a separate page. Also on that page, at least for now, is the information found on James Raitt's ancestors back in Scotland.
----------
Arthur Ernest Raitt was born in the fourth quarter of 1906 in Lewisham, London and died in New Zealand in 1977 aged 70. He was a son of Arthur Edwin and Mary Jane Raitt and more about his parents and ancestors, as well as Arthur himself, can be found on the London Raitts page. Arthur is recorded as travelling to Wellington, New Zealand from Newport (Monmouthshire, Wales), aboard the Remuera, on 18 August 1836. The details show Arthur Raitt, age 27, buyer; accompanied by his wife Lesley, 23 and infant daughter Penelope - their last address was 21 Imperial Square, Cheltenham, Gloucestershire. Lesley appears to be an incorrect entry for Lilian, who as Lilian Newham was born on born 22 February 1913 (most likely in Scarborough). There seems to be no record of their marriage in England, however daughter Penelope was born in the second quarter of 1936 in Gloucester, just weeks before they sailed for New Zealand. Arthur, Lilian and Penelope settled in Christchurch, South Island, where son David Arthur was born.
In the 1936 Wise's NZ Post Office Directory Arth. Raitt, manager, is living at 321 Lyttelton St, Spreydon, SW1, Christchurch, Canterbury. In the 1942 Directory he is at 29 Oxford St, S. Dunedin, S1, occupied as a driver. In 1946 at 14 Bedford St, St Clair, SW1, Dunedin, there is Arth Raitt (no occupation given); while there is also an Arth E Raitt at 174 Duke's Buildings, Dunedin, working as a cabinet maker. This is likely to be the Arthur Ernest above - the other Arthur may be the one who emigrated in 1908 (see below). In 1947, Arth E. Raitt, cabinet maker, is to be found at 15 Bedford st, St Clair, SW1. In the same Directory, Arth E. Raitt, cabinet maker, is also to be found at 174 Cardigan St, Ascot Vale, NE1, Dunedin. Maybe one address is his residence, the other his place of work. In 1950-51, Arth. E. Raitt, cabinet maker, is at 15 Metropole Flats, Bedford St, St Clair, Dunedin; as well as at 174, Cargill Rd, Caversham, Dunedin. In 1954, he is still at 15 Metropole Flats, but also at 174 Hillside Rd, Caversham.
As for the Electoral Rolls, in 1938 Arthur Ernest Raitt, company manager, and wife Lilian are living at 862 Colombo Street, Christchurch North, Canterbury. In 1946 Arthur Ernest Raitt, cabinetmaker, is at Flat 2, Majestic Mansions, St Kilda, Otago, while Lilian, married, is at 38 Begg Street, St Kilda. In 1949 and 1954, Arthur and Lilian are at the same addresses. In 1957, however, while Lilian, married, is still at 38 Begg Street, Arthur Ernest has moved to 15 Bedford Street, St Kilda. In 1963 Arthur Ernest Raitt, is a male nurse, living at 36, 14th Ave, Tauranga, Bay of Plenty; Lilian Raitt, married, is now at 251 Oxford Street, St Kilda. In 1969 living at Puiri Rd, Oneroa, Auckland, we find Arthur E. Raitt, retired; while Lilian, married, has moved to 10a Lees St., Dunedin Central. In 1978, still in Dunedin Central, but now at 47C Maitland Street, we find Lilian Raitt, factory worker. But in 1981 having moved to 40 Leckhampton Court, Dunedin Central, Lilian Raitt was retired.
Arthur died in February 1977, aged 70, in Christchurch, Canterbury, New Zealand and was buried on 10 February 1977 to be buried in Waiheke Island cemetery, Auckland. Lilian died on 10 June 2002 in Dunedin, Otago, New Zealand. Arthur and Lilian's daughter Penelope Anne married Peter Harold Gardiner and the couple had two daughters: Peta Cherie and Roxanne. Penelope died on 9 April 2002 in Dunedin just a couple of months before her mother.
Arthur and Lilian's son David married Swea Lenore Ross Henry and the couple had two boys: Shane David William; and Percival Llewellyn Henry. Swea, born on 19 April 1942, was the eldest of three children of William James Henry and Noreen Ross. Shane was born on 28 December 1960 in Oamaru, Otago and he married Anna Murray in Christchurch on 3 March 1984. They have two sons: Benjamin Henry and Dugan Llewellyn. Benjamin, born in Christchurch, married Sara Tomes and the couple have a son, Shaun Allan. Dugan, born also in Christchurch, married Caitlin Jane Scott and they have a daughter named Ellice Jennifer born on 16 December 2014 in Christchurch. David and Swea's son Percival was born on 2 August 1966 in Dunedin and died on 24 August 1987 in Wairau Valley, Blenheim. Swea died on 8 June 2003, aged 61; while David died in 1998.
In the 1963 Electoral Roll for Dunedin Central, Otago living at 44 Melville Street, we find David Arthur Raitt and wife Gwen Lenore R. David Arthur, carpenter, also seems to be at 14 Clyma's Fishing Camp, Glenavy, Waitaki, Otago - presumably working on a job. (Also living in Waitaki in 1963, at 11 Towey Street are John Hadden Barr Raitt and his wife Amelia Elizabeth.) In 1972 at St Kilda, Otago, we find David Arthur Raitt, builder, and wife Swea Leonore Ross, living at 8 Norfolk Street. In 1981, living at 185 Clyde Road, Fendalton, Canterbury, we have David Arthur Raitt, manager, and wife Swea Lenore Ross, housewife.
More precise details of birth, marriage and death dates and places will be added when known.
Interestingly enough, another English Raitt family had emigrated to New Zealand nearly thirty years earlier than Arthur Ernest Raitt above. Departing London on 2 December 1908 and bound for Auckland, New Zealand aboard the Mamari we find Mrs M. A. Raitt, housewife, single/unaccompanied by husband travelling with her children: son Arthur Raitt (single, adult over 12); and daughters: Charlotte (single, adult over 12), Emily and Evelyn (both children between 1-12). There is also John Raitt, bootmaker (single, adult over 12) and Roland Raitt (child between 1-12). Given that the names of John and Roland are in the same group as the others and that their contract ticket no. is 0989, while Mrs M. A. Raitt and family's is 0988, then I assume they are possibly related. However, I have not yet been able to find them back in the UK at all! But in the NZ post Office Directory for 1910 living on Henry Street, left side from Wilson Street, Timaru we find Mrs Mary Ann Raitt. I would not be surprised to find this is the same woman as on the boat! She is in Jackson Street in 1913, 1916 and 1920 (where Chas Raitt, dentist, is also living - see below. This is probably Mary Ann's husband who may have gone on ahead to New Zealand to establish himself first. Or it might even be that they went together initially and Mary Ann had made a return trip back to England to visit family.) And Mary Ann Raitt died in the third quarter of 1918 in Timaru and is buried in the cemetery there. (A Mary Ann Raitt married James Taylor in New Zealand in 1865 - this is probably unlikely to be the same person, though.) And it would appear that a Roland Rait married Mary Gertrude Usmar in 1921 - I am assuming this is the Roland Raitt above.
In the Electoral Roll for 1905-1906 in Henry Street, Timaru, we find Mary Ann Raitt, married; Charles Edward Raitt, dentist; Edward Raitt, gentleman; Annie Edith Raitt, spinster. And in Church Street, we find Emily Raitt, housewife. In 1911, still in Henry Street, there is Mary Ann Raitt, married; Charles Edward Raitt, dentist; and Emily Raitt, married. The three of them are still there in 1914. In the Electoral Roll for 1919, living in Timaru, Canterbury in York Street, there is George Edward Raitt, dentist, and wife Emily. (Charles was also in York Street as a dentist in the NZ Post Office Directory.) Charles Edward Raitt died in the second quarter of 1950 in Timaru. While there is Lilian May Raitt, spinster, living at 3 Jackson Street. In 1928 all three are living at 4 Hugh Street. (A Lilian May Raitt married John Buyers Nichol in 1931 in New Zealand.)
A little further research shows who this family are! There is a record for Chas Raitt, 29, dentist, departing London on 29 July 1903 and bound for Wellington, New Zealand aboard the Gothic. With him are presumably his parents Ed Raitt, 59, clerk, and Mrs Raitt, 59 (probably Mary Ann); another Mrs Raitt, 28 (probably Emily) - wife of Charles; daughter Lily, 3 (probably Lilian May - though she would have been 5 not three); and daughter Minnie, 1. In fact their names in the manifest are crossed out, but they are reinstated, with the same contract ticked number 6241, on the same vessel departing Plymouth on 1 August 1903 under the same master! The voyage was to take 70 days.
In the 1901 census for 30 Cowley Road, Oxford, Oxfordshire we find Charles E. Raitt, 27, dentist, born Gloucester; wife Emily, 26, born Croughton, Northamptonshire; daughter Lillian M., 3, born Birmingham, Warwickshire. His parents are living in 29 Howard Street, Gloucester: Edward Raitt, 55, living on own means, born Stamford, Northamptonshire; and wife Mary A., 56, born Brixton, London. Also in the household is their daughter Louisa (F. (for Foister), 24, school teacher, born Gloucester. In the 1891 census for Gloucester, there is an older daughter, Marianne S., 21, drapers assistant, born Gloucester. And in 1881 there is another daughter Minnie, 11 besides Annie, 10 (Edward is a railway clerk).
What, however, is very interesting is that Edward, baptised on 25 January 1846 seems to have been entered in the Stamford Baron, Northamptonshire Parish Register as Edward Ratt and his parents as George Ratt and Sophia Ratt. Another son, George Charles, baptised 25 March 1849 was also entered as Ratt. The marriage is also recorded between George Ratt and Sophia Foister on 11 March 1844 in Stamford. And in every census up to 1901 the family is named Ratt. Furthermore all these records are handwritten. As Ratt, Charles Edward, 24, dentist, married Emily Moss, 24 on 27 February 1898 in Ashted, St James the Less, Warwickshire. Their daughter Lilian May Ratt was baptised on 13 March 1898 in Croughton, Northamptonshire. And the birth of their daughter Minnie Louise Ratt was registered in the fourth quarter of 1902 in Gloucester (though a later record indexes her birth as Raitt).
I can only assume that for some reason either Edward Ratt decided to change his name to Raitt (perhaps his former name was not in keeping with a a gentleman of leisure!) or his son Charles Edward did sometime between 1891 and 1901. And for whatever reason they upped and emigrated to New Zealand in 1903 - possibly Charles's dentist practice was not going too well.
----------
In the 1946 Electoral Roll we find Margaret Isabella Raitt, spinster, at 33 Young Street, St Kilda.
Among other early voyagers, we find Mrs M. Raitt, aged 47, and children Margaret, 19; Roberta, 17; and Phillip, 7, travelling from London to Wellington aboard the Gothic on 2 September 1896. There seems to be no record yet of Phillip marrying in New Zealand. And even earlier still we have William Raitt, aged 9, but described as an agriculturalist, travelling to London to Wellington on 8 March 1894 aboard the Aorangi.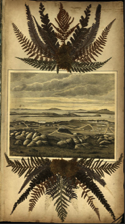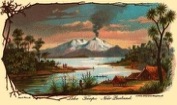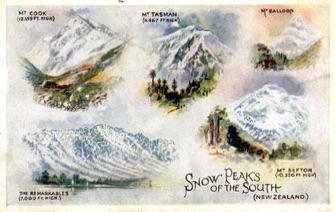 The earliest date that birth records in New Zealand can be searched online is from 01/01/1840 and only births that occurred at least 100 years ago are given – thus effectively up to early 1917 at the time of (re)writing this. Still births are given up to only 50 years ago - thus up to early 1967. Within this time span there are 26 births recorded with the surname Raitt – the earliest being in 1867 and the latest in 1916. The majority lie between 1867 and 1898, with one in 1914 and three in 1916. This gives some approximate indication of when the Raitts first arrived in New Zealand. Discounting for the moment, the four 20th century ones (two families), there appear to be four distinct families: those of James Raitt and wife Jane; John Raitt and Mary; James Raitt and wife Ellen (Helen MacDonald); and David Raitt and wife Jessie Woodside Barr.
James Raitt and wife Jane had 11 children between 1867-1887, including five sons: William, 1875 (died 1905); David, 1876; Hume, 1878; James, 1881; and John, 1885 (died 1933). (It would appear the Hume Raitt is the father of the child, Archie Dickson, born in 1914 (died 1992) and one of the three (a daughter) born in 1916.)
John Raitt and Mary had only one child, Andrew Robertson, in 1875 (but see below).
James Raitt and wife Ellen had four children between 1875-1885 (not including a child named Hellaine - see Lyttelton Raitts), including two sons: James, 1875 (died 1915); and Joseph, 1879 (died 1864).
David Raitt and wife Jessie Woodside had six children between 1884-1898, including three sons: John Hadden Barr, 1884 (died 1968); David, 1887 (died 1967); and William Augustus, 1889 (died 1976).
Marriages can be obtained only up to 1937 at present (80 years ago) and from the records we can glean that, of the names above, James Raitt married Jane Dickson in 1866; David Raitt married Jessie Woodside Barr in 1883; Joseph Raitt married Eliza Jane Coombs in 1906; Hume Raitt married Mary Ellen Vincent in 1913; Robert Slessor Raitt (see below) married Mary McPhee McColl in 1915 (they are the parents of the other two children born in 1916, one a son named Alexander (died 1988)); Joseph Raitt married Emily Henderson in 1921 (whether this is the same Joseph is not known at the moment); John Hadden Barr Raitt married Amelia Elizabeth Somerville in 1922; and John Raitt married Norah Fleming in 1930. The John Raitt who married Mary and had one child is conspicuously absent (though see below). It would appear that all these women were born in New Zealand with the exception of Mary McPhee McColl (and her husband Robert Slessor Raitt, who died in 1960 aged 79 and who appears to be unrelated to the other families).
From this we see that since James and Jane and David and Jessie were married in New Zealand; thus the earliest Raitt family to arrive in New Zealand would appear to be that of either James and Helen (who arrived in 1874), or perhaps John and Mary. David emigrated as a young man some time later, possibly alone (i.e. without his parents – though perhaps the first James and/or John were relatives).
It looks as though the other James, who also presumably came by himself, arrived some ten years before anyone else.
What the kinship was, if any, between these four men, and where they were located in New Zealand can possibly be gleaned from the electoral rolls. The location and life of James and Helen Raitt and various members of their family in the Canterbury region are discussed on the Lyttelton Raitts page.
Now in the district of Bruce in the Otago region of New Zealand (which saw an influx to Otago of gold-miners in the 1860s) we find three Raitts in the 1880-81 electoral roll: David, James and William. It is highly probable, therefore, that the first two are the two mentioned above; William is a new name, but that may simply mean that possibly he was younger than the other two and/or was not married and thus had no children. The roll states that James was a farmer living in a residential property in Stirling; David was a farmer living in a residential property in Waihola Gorge; while William was also a farmer living on a freehold property in Waihola Gorge at Clarendon. On a different page in the same roll, James and William are both farmers on a freehold property in Waihola Gorge.
In 1885-86 and 1890 all three men are farmers, David and William in Waihola Gorge and James in Stirling. In the 1896 roll David and James are still farming in the usual place, and the roll gives the names of Jane Raitt and Marion Hume Raitt, both in Stirling and involved in domestic duties. Jane is most likely the wife of James and Marion is their daughter (born 1871). It is probably no coincidence that a Hume Raitt is the father of two children born in 1914 and 1916. A William Raitt appears as a contractor living in Warepa, Clutha, Otago. However, in 1900 he had moved (back) to Stirling, still a contractor. This I believe is unlikely to be William Snr – thus he would have been a son of one of the three farmers. It seems, from local press reports, that one or other of these Raitts were very active in the local community – on council and school boards.
Given that they were all farmers in the same neck of the woods, indicates to me that either they were brothers or that William was, in fact, not the youngest and unmarried, but rather the father of David and James – and this is why it was he who was living in the freehold property. I would assume that they came from Scotland – possibly arriving all together around 1865 or 1866 (since the first child of James and Jane was born in New Zealand (presumably Bruce) in 1867.
A little check of the NZ death records reveals that a David Raitt died aged 82 in 1934 – thus born about 1852. This is almost certainly the right chap. A James Raitt died in 1921 aged 81 – thus born about 1840 – and again probably the right person. William Raitt died at his residence in Waihola Gorge on 17 November 1890 aged 72 - thus born 1818 – which would make him the oldest and thus the father of James and David (and thus not William the contractor). Where were they born though? Census records in the UK have so far drawn a blank.
Now John and Mary Raitt and their single son Andrew Robertson Raitt born in 1875, do not appear to be in the electoral rolls as one might expect. I would imagine this is because they are also listed in the records as Rait (see below).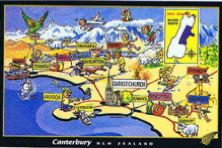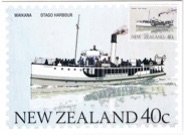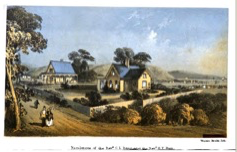 Although there are only 26 Raitts born in New Zealand between 1840-1917, there are in fact no fewer than 36 with the surname Rait born between 1868-1949 (14 prior to 1900). They come from twelve different families, and all but two had more than one child, with John Rait and his wife and Mary having ten between 1868-1889. Donald Harry Rait and wife Blanche Emma had four children (1901, 1903, 1906 and 1912); George Wemyss Rait and wife Louisa Elizabeth had three in 1886, 1890 and 1907; and presumably his brother Henry Wemyss Rait and wife Annie Beatrice had two – one in 1899, the other in 1910. David Rait and wife Mary Russell also had two in 1897 and 1907. The other parents had their children after 1900 and were thus not the early pioneers. The marriage records show that George married Louisa Elizabeth Jane Ross in 1885; David married Mary Russell McNee in 1896; an Andrew Rait married Annie Rees in 1897; and Henry married Annie Beatrice Hyde in 1899. John Rait married Mary Oxnam in 1867, and they will almost certainly be the couple mentioned above as John Raitt and wife Mary, who had a son, Andrew Robertson, born in 1875. In fact, we learn that a child (name unrecorded) whose parents were John Rait and Mary died in 1875 after being alive for only two hours. This is undoubtedly the same family. I am presuming also that the John Rait who died in 1887 aged 48 (thus born 1839) might also be the same chap even though there is a discrepancy with the date of their last child. Mary is probably the one dying in 1921 aged 78 (thus born 1843). The only one of these Raits who may have been born in New Zealand after 1840 is David in 1868 who was the second son of John and Mary Rait(t) – if indeed this is the same David who married Mary McNee when he would have been 28. Interestingly, Donald Harry does not show up in the marriage records, though it looks as though he emigrated to New Zealand in 1894. A Mr D. H. Rait, aged 18, occupation Gent, is outbound from London to Wellington aboar the Kaikoura on 18 October 1894. I am assuming this is him. Donald Harry Rait, government veterinarian, and wife Blanche are in the 1905-6 Electroral Roll for Hastings, Hawke's Bay.
Returning to John Rait for a moment, it would seem that the one above died on 5 April 1887 and his gravestone states that he was a native of Dundee. There appears to be only one that fits the bill - John Raitt, aged 2, in 1841 living in Back Muir, Liff, Angus - a son of John Raitt and Margaret Kidd. In 1851 he is 12, born in the parish of Liff, an agricultural labourer on a farm in Backmuir, Liff, Dundee, Angus. He does not appear in the 1861 census unless he is the 19 year-old ploughman, born Guthrie, Angus, working in St Vigeans.
Looking at the electoral rolls for Rait as opposed to Raitt affords additional information. For instance, in 1870-71 in Waihola, Bruce, Otago we find James and William Rait – both freehold and the former farming 150 acres in Waihola Gorge and the latter 100 acres. (They appear in the roll for both Waihola and Bruce.) In 1875-76 John Rait is at the abode of Champion's Paddock, Waimate, Canterbury. There is also a John Rait at Hampden farm dwelling in Waimea, Marlborough (also in Waimea at Spring Grove is a William Ratt/Rait). This John and William are also there in 1880-81 (the place for John is Hampden, Buller, West Coast and he is also there in 1885-86). David Rait is a plumber residing at 2 Hopper Street, Wellington in 1890. In 1896 David Raitt and wife Mary, with others, are living in Murchison, Butler, West Coast. And for good measure in the 1946 Electoral Roll for Christchurch East, Canterbury, we have an Andrew Rait, labourer, living with wife Annie, at 50 Thackeray Street, Sydenham. And at 269 Worcester Street, Sydenham, there is Arthur William Rait and wife Annie Sophia. Living at 134 Totara Street, Canterbury we have John Harvey Rait, journalist and Estelle Margaret, housewife. While at 33 Andover Street, there is Geoffrey Charles Rait, engineer and Kathryn Margaret, housewife.
Given the more unusual names of George Wemyss and Henry Wemyss Rait I thought that they might be named Wemyss after their mother. And indeed there is a Henry Wilson Wemyss Rait born 23 August 1867 in Govan, Lanarkshire. His parents were Henry Rait and Besty Wemyss – who married in Berhampore, Bengal, India on 2 March 1858. Henry's father was named George and Betsy's was named John.
Well, these Raits, who may be Raitts, are also in later electoral rolls. And of course, there are many of their descendants still in New Zealand and hopefully someone will be able to supply further information! The question is did they start off life with the surname Rait or Raitt and at what point did it change form one to the other? And when did they arrive in New Zealand, and from where – a cursory glance through online records of ships arriving at various ports in New Zealand is not illuminating. And might one of the Raits in Murchison on the west coast actually be the father of the enigmatic Hallaine – did she go to Westport from Lyttelton to get married or was that actually her home area? (see Lyttelton Raitts for more on Hallaine).
Early immigration records of Raits leaving the UK for New Zealand are scant. Seemingly unaccompanied Miss D Rait, a babe in arms (aged between 1-2), departed Plymouth on 15 September 1900 aboard the Paparoa for Wellington. On 2 December 1908, Annie S. Rait, an adult domestic, left London for Auckland on 2 December 1908 on the Mamari.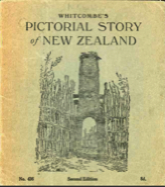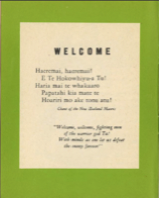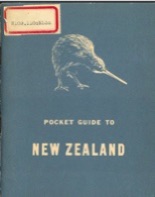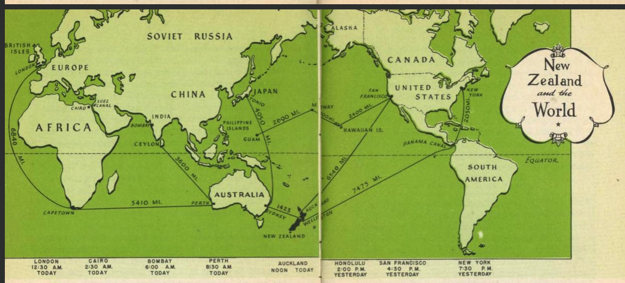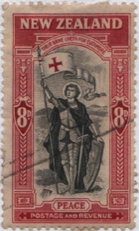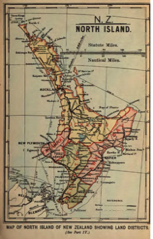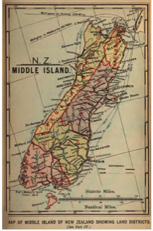 Robert Slessor Raitt, born 2 May 1882 in Old Machar, Aberdeen, was the son of Alexander Raitt and Isabella Hardie (see Aberdeenshire Raitts for his ancestors and siblings). Robert married Mary McPhee McColl in Porirua, New Zealand in 1915. She was born on 23 December 1887 in Old Kilpatrick, Dunbartonshire and died 9 July 1981 in Wellington, New Zealand. The couple had eight children, all born Pirura, New Zealand, except the first: Alexander, born 1 December 1914, Greenock, Renfrewshire; died 10 August 1988, Raumati, NZ; Isabel, born 9 November 1916 and died 9 March 2002, Carerton, NZ; Granville George, born 18 October 1918; David Muir, born 16 April 1922 and died Porirua 11 November 1976; Robert Muir, born 24 February 1923; John, born 20 September 1924; Elsie Constance, born 20 June 1927; and Mary J., born November 1928 and died there on 15 January 1929.
Son Alexander Raitt married Pearl Evelyn Thelma McKay on 10 April 1940 in Wellington, NZ. She was born on 1 March 1917 in Wellington and died 22 February 1995 in Auckland. They had four children born there: Lance Robert (14 June 1941); Laraine Claire (2 January 1944); Denise Margaret (27 March 1947); and Peter Alexander (2 October 1953). Lance married Maxine Sharmaine Bond on 7 August 1974 in Lower Hutt, Wellington and they had two boys: Jeremy Dean (10 October 1977) and Nicholas Paul (20 January 1981) both born in Lower Hutt. Peter married Melanie Denis on 23 November 1980, perhaps in Melbourne and they had two children: Zion Alexander (11 August 1981, Melbourne) and Mahani Butler.
Son Granville George Raitt married May Marion Bowsie on 9 November 1946 in Plimmerton, NZ. She was born on 1 November 1922 in Calcutta, India and died 3 March 2008 in Napier, NZ. They had three children: George Robert Walter (14 June 1947, Wellington); Jennifer May (16 August 1949, Wellington); and Catherine Jean (25 September 1955, Napier). George married Jennifer Jones in 1968 in Wellington.
Son David Muir Raitt married Edna Margaret Shallcrass on 22 September 1948 in Plimmerton. She was born on 23 August 1922 in Timaru, NZ and died on 3 April 1994 in Porirua. They had three children born in Wellington: Christine (1 June 1950); Judith (5 November 1952); and Timothy (20 April 1955). Timothy married Shirley Barnett in Welliongton and they had a son named David (1 October 1985). He subsequently married Janet Price.
Son John Raitt married Noeline Purvis on 9 August 1947 in Plimmerton. She was born on 15 June 1927 in Taranaki, NZ. They had three daughters: Suzanne Mary (10 June 1948); Lynette Jo-Anne (15 July 1950); and Diane Lois (7 July 1953) - all born in Wellington.