This page sees the removal of the material on Granville Clinton Raitt's parents and ancestors from the California Raitts from South Dakota page and placed here. Granville was born on 14 November 1880 in Hordle, Lymington, Hampshire, England. His parents were Percy Clinton Raitt, born 28 November 1853 in Hordle, Lymington, Hampshire, and Nina Gertrude Close, born 23 March 1859 in Poona, Bombay, India. The couple married in London on 19 August 1879.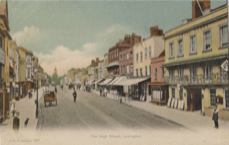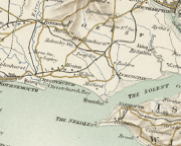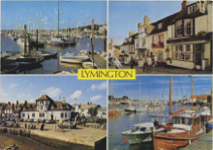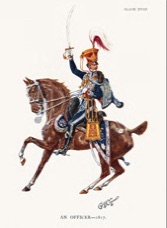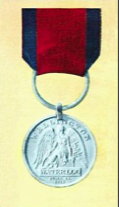 Charles Frederick Raitt (abt 1784-1831)
The parents of Charles Robert Raitt (see above) were Charles Frederick Raitt and Louisa Alexander Crickitt (also Crickett), who married on 28 November 1807 at Blackmore, Essex, England (Blackmore Jericho Priory is pictured below). Charles Frederick is no doubt the one buried on 27 August 1831 in Grove Street, St Pancras, Middlesex aged 47 (thus born about 1784.) In fact, a death notice on the Evening Mail for 24 August 1831 notes that "On Saturday, the 20th inst. in Camden-town, Charles Raitt, Esq. in the 47th year of his age." Louisa was the daughter of the late Charles Alexander Crickitt, Esq. (1738-1803), of Smyth's Hall, formerly Member of Parliament for Ipswich. She seems to have been born about 1782 since upon her death also in 1831 in Sutton Street, Lambeth, Surrey, she was aged 49. Since the marriage of Charles was recorded in the Scots Magazine, vol 69, 1807 and since his promotion to Lieutenant was published, by authority, in the Edinburgh Gazette also in 1807, then one might wonder whether he had been born in Scotland - especially as his great grandson Granville Clinton Raitt had red hair!
Charles Frederick Raitt, Esq, was in the 13th Regiment of Light Dragoons when he was married.
The 13th Light Dragoons saw action at the Battle of Waterloo and were at the forefront of the famous charge of the Light Brigade during the Crimean War. In the London Gazette for 20 December 1806, there is an entry for Charles Frederick Raitt, Gent., was to be a Cornet by purchase. In the Edinburgh Gazette for Friday 27 February to Tuesday 3 March there is a note by the War Office dated 21 February 1807 to the effect that Cornet Charles Frederick Raitt of the 13th, was promoted to Lieutenant, by purchase, in the 81st foot. It would seem that Charles was also, in 1815-1816, the Superintendent and Agent for French Prisoners, i.e. presumably after the Battle of Waterloo. The photograph below is believed to be him.
Besides their son Charles Robert Raitt (see above) born in 1811 in Tenby, Pembrokeshire, the couple also had another son Charles Frederick Robert, christened on 27 August 1808 in West Teignmouth, Devon. The child died shortly afterwards and was buried there on 2 September 1808. As was common at the time, Charles Robert would have been named after his deceased brother. Other children of the couple were: Louisa Frederica Sarah, christened 5 Oct 1813, Blackmore, Essex; and Frederick Dolby, christened same date and place (Charles Robert was also (re?)christened there on the same date.) No further information on Frederick Dolby Raitt has yet been found.
Returning to the possibility that Charles Frederick Raitt may have been a Scot, then there seem to be only two infants named Charles Raitt born around 1784 in the whole of Great Britain - both, as in happens, in Kincardineshire: one in Marykirk in December 1782 and one in St Cyrus in January 1783 - both with the same name for the mother, Ann Petrie, and the earlier one with father William Raitt and the later one with father James Raitt. It is possible that there was a clerical error in the records and that one was the birth and the other the christening. This is explored further on the Kincardineshire Raitts page and if correct shows that Charles Frederick Raitt was the youngest child of William Raitt and Ann Petrie and thus this family not only originates in Kincardineshire (likely descended from the Raits of Hallgreen), as did the Manitoba Raitts but also continues down into not only their South African Raitts detailed on the page), but also into another family in South Africa (see Anastatius Raitt).
Charles Robert Raitt (1811-1876)
As noted above, the father of Percy was Charles Robert Raitt, who was in the Army. He was born on 31 January 1811 and christened on 25 February in Tenby, Pembrokeshire, Wales. His parents were Charles Frederick Raitt (see below) and Louisa Alexander Crickitt. Charles Robert Raitt, Lieutenant in the Eightieth Regiment and of the parish of Liverpool married Ann Hill, also of the same parish, on 18 November 1835 in the church of St Catherine, Liverpool, the licence having been obtained on 14 November in Chester, Cheshire, and with permission being granted by her father. Ann was aged 18 (born 11 March 1817, christened 16 April 1817 at the British Chaplaincy, St Petersburg, Russia) and Charles was "21 years and upwards".  Ann's father was named as Henry Hill. From censuses we learn that Ann's mother was called Anna and her father had been a merchant. Charles, of Downton Lodge, died in in Hordle, Hampshire on 26 April 1876 aged 64, his death being recorded in the second quarter at Lymington, Hampshire. His wife Ann was the executor of his will and his effects wee under £600. Ann herself died in Lymington in the fourth quarter 1892, aged 75.
Charles and Ann had eight children: Charles Henry Sydney, born 23 February 1837, Sydney, New South Wales, Australia; Frederick Alexander, born 23 January 1839, Wollongong, New South Wales, (see below); George Edward Frank, born 16 August 1841 Chatham, Kent; Arthur Wellesley Plaistowe, born 13 March 1843, Sydney, New South Wales (see below); Anastatius Robert William, christened 12 September 1846, Bengeworth, Worcestershire (see below); Edith Mary, born 1849, Evesham, Worcs.; Annie Emily Francis, born 1851, Lymington, Hants; and Percy Clinton, born 28 November 1853, Lymington, Hants.
In the 1841 census for Ordnance Terrace, Chatham, Medway, Kent, England there is Charles Raitt, 30, Captain in the 80th (Army), on leave; wife Annie, 20; and children: Charles, 4; and Frederick, 2.
In the 1851 census, for Amewood, Downlands, Hordle, Lymington, Hampshire there is Charles Robert Raitt, 39, Major in the Army, born Tenby, Pembrokeshire; wife Annie, 34, born St Peters burgh, Russia (British subject); children: Anastasin, 4, born Evesham, Worcestershire; Edith M., 2, born Evesham, Worcestershire; and Annie S., 1m, born Hordle, Southampton. Also in the household is Sarah Hill, 57, mother-in-law, merchants widow, also born St Peters burgh, Russia (British subject). There is also a visitor named James Westmacott, 27, married, a sculptor, born London, Middlesex. (In the 1871 census Edith is staying with his family in London and is said to be a niece.) Son Charles H. S., age 14, born Australia, is a scholar at Sutton Ward, Carshalton House Ordnance Department in Carshalton, Epsom, Surrey. It is not clear where the other sons are in 1851.
In the 1861 census for Downton, Hordle, Lymington we find Charles Raitt, 49, Colonel, Army, Retired, born Tenby, Pembrokeshire; and wife Anne, 44, born St Petersburg, Russia. At this date their children Percy (7), Edith (12) and Annie (10) were at boarding schools nearby - Percy in a small boys' school at 98 High Street, Lymington and the two girls at Stanwell House Ladies School, 15 High Street, Lymington. Son Anastatius was in the Royal Navy at this date, as was son Frederick.
In the 1871 census for Downton Lodge, Hordle, Lymington, there is Charles Robert Raitt, 59, born Pembrokeshire; wife Annie, 54, born St Petersburg, Russia (British Subject); and daughter Annie Emily, Francis, 20, born Hordle, Hampshire.
Annie Raitt is not yet found in the 1881 census, but in the 1891 census for Bridge Cottage, Milford Village, Milford, Lymington, we find Annie Raitt, widow, age 74, born St Petersburg, Russia living on own means with two servants.
Percy Clinton Raitt (1853-1883)
Percy Clinton Raitt, was born 28 November 1853 in Hordle, Lymington, Hampshire, and his wife was Nina Gertrude Close, born 23 March 1859 (christened 15 April) in Poona, Bombay, India. Percy died on 20 June 1883 and his death was registered in Christchurch, Hampshire. He was 29. His marriage to Nina occurred on 19 August 1879 in the parish of St James, Paddington, Westminster (London), England. His age was given as full (i.e. over 21), whereas Nina was designated minor. He was a bachelor and a lieutenant in the Royal Navy; Nina was a spinster, not employed. Percy's father's name was given as Charles Robert Raitt, Colonel, 80th Regiment; and Nina's was given as Granville Close, with profession or rank given as R.E. (In fact he was a lieutenant colonel on half pay from 20 June 1866 in the Royal (Bombay) Engineers. He became an ensign on 11 Dec 1846, lieutenant on 15 Feb 1854, captain on 27 April 1858, and lieutenant colonel (missing out major) on 14 April 1865.) Nina's residence was 14 Devonshire Terrace, Hyde Park (London) and Percy's was simply Parish of Hordle, County of Southampton. Nina's birth record notes her parents were John Baptist Granville Close and Nina Grace (Nina Grace Close died in Lymington aged 40 (thus born about 1834) was buried in Boldre, Hampshire on 19 August 1874.) Granville was obviously named after his maternal grandfather.
Although not appearing in the censuses alongside his parents, Percy was one of several children born to them.
In the 1861 census Percy C. Raitt, aged 7, born Lymington, is a scholar at a small unnamed school for boys at 98 High Street, Lymington. His two sisters are also pupils nearby at Stanwell House Ladies School, 15 High Street, Lymington - Edith Raitt, 12, born Evesham, Worcester, England; and Annie, 10, born Lymington.
In the 1871 census Percy C. Raitt, age 17, born Lymington, is onboard a vessel at Bourn, Devon, England.
In the 1881 census for Dowton Lodge, Hordle, Lymington, Hampshire there is Percy Raitt, 27, Lieut R.N. Retd, born Hordle, Hampshire; wife Nina, 22, born India; son Granville, 0, born Hordle; and sister Annie, 30, born Hordle. also in the household is a nurse (domestic), cook (domestic) and house/parlourmaid.
In the 1891 census for Crest Hill Road, Lewisham, London, Granville C. Rait, age 10, born Hampshire, is at a boarding school. Where his widowed mother Nina was is not yet known. However, in the 1901 census for Ober Road, Brockenhurst, Lymington, Nina G. Raitt, widow, 45, born India is living on own means as a boarder. Granville is not found in the 1901 census since he had already gone to America. Nina is not found in the 1911 census - Granville, of course, was residing in South Dakota at this time.
Percy Raitt joined the Royal Navy, enrolling on 2 May 1867, when he was just 14. He started off as a cadet, then midshipman, then sub-lieutenant and achieved the rank of lieutenant in 1878. He was a bit of a lad - deprived of one month's time for misconduct in November 1870, and then deprived of two months time for copying at examinations in March 1872! He retired on half pay, though still on active service, was refused permission to retire on 21 September 1880, but then became fully retired at own request from 30 September 1880, probably due to ill-health as he had already been on shore sick leave earlier. The record of his career will be found on the Other Raitt Mariners page.
When he died, Percy's personal estate was £152 7s. The probate record for 6 September 1874 reads " The Will of Percy Clinton Raitt late of Downton Lodge Hordle in the County of Southampton Esquire who died 20 June 1883 in Bournemouth in the said County was proved at the Principal Registry by Nina Gertrude Raitt of Downton Lodge Widow of the Relict the sole Executrix."
Nina herself left a sizeable estate. The record states "Nina Gertrude Raitt of "Leeside" Lee-on-the-Solent Hants died on 18 June 1906 at New Milton Hants Administration (with Will) (Limited) London 5 September to Aylmer Mac Iver Campbell retired colonel in the Indian-Army the attorney of Graville (sic) Clinton Raitt Effects £1834 10s 8d." With no punctuation it is not clear whether the estate was left to Aylmer Campbell himself or to Granville. However, it is most likely after his attorney, presumably a close friend of the family, being an Indian Army man, that Granville named his adopted son Aylmer.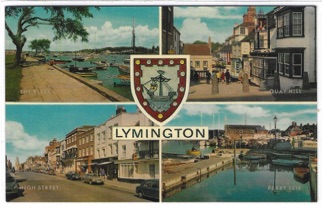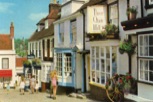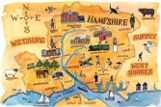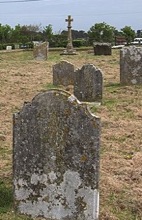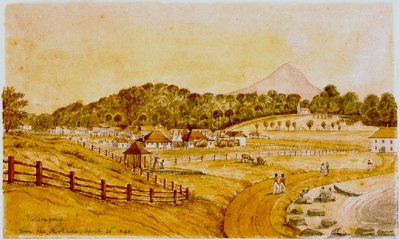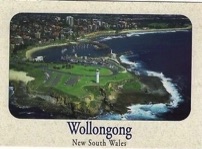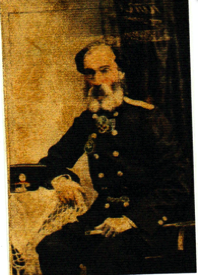 As noted, Charles Robert Raitt was an Army man. He was in the 80th Regiment of Foot (or Staffordshire Volunteers) - the badge of which was a Sphinx with the word Egypt. The record for serving in New South Wales, Australia in 1837 shows that he had 10 years service on full pay. He became a Cornet or Ensign when entering the Army on 13 June 1830, and was promoted (by purchase) to Lieutenant on 4 October 1833, Captain on 22 June 1838; and Major on 29 October 1841 (though apparently he was a Brevet-Major on 10 January 1837 - and Brevet-Colonel when he retired - Brevet, however, denotes an Officer's rank in the entire British Army, which may differ from the Officer's rank in his actual Regiment.) It seems he exchanged his position to go on half-pay unattached from 21 March 1845 (meaning that he was unattached from any specific regiment - this left him free to work and still be paid, but liable to be posted to any regiment the Army needed him in), but then he was promoted to Lieutenant Colonel on 11 March 1851 and then as Lieutenant Colonel on on half-pay Unattached he was promoted to be Colonel on 9 August 1854, which took effect as from 28 November 1854. He sold out to settle in Canada on 6 May 1859. (The purchase of officer commissions was quite common in the Army and later selling it to the next most senior officer was also fairly common. Charles would have had to have given a reason for selling his commission in order to get permission, which wasn't easy, and emigrating to Canada was an acceptable reason at that time. Since he is recorded in the 1861 census in Lymington, then he obviously didn't settle in Canada!)
On 12 February 1837, Allan Cunningham arrived from England in Port Jackson, Sydney, Australia aboard the convict ship Norfolk to take up the post of Colonial Botanist. He was accompanied by Captain Bowler and Lieutenant Raitt of the 80th Regiment and their wives and families. In total there were 280 men embarked, two of whom died during the 105 day voyage. The Surgeon Superintendent, John Inches, kept a Medical Journal from 30 October 1836 when the Norfolk sailed from Spithead until the date of arrival. He reported that they had had an excellent run out of the Channel and fine weather. All the prisoners were healthy except one. Towards the end of November there were a few cases of scurvy which were treated with lime and wine. One passenger died. Two hundred and seventy eight convicts arrived in Port Jackson on 11 -12 February 1837 and according to the surgeon, the prisoners were very orderly and clean on the voyage out. The military Guard consisted of 29 rank and file of 28th regiment and 80th regiment under command of Captain Bowler and Lieutenant Raitt of the 80th. Other convict ships brought further detachments of the 80th regiment. On their arrival, according to a report in The Australian for 14 March 1837, Cunningham, Bowler and Raitt presented Captain Gatenby of the Norfolk with a silver snuff box and a vote of thanks, which he duly returned.
The military garrison and stockade at Illawarra (picture below on the headland at Wollongong harbour, some 50 miles south of Sydney, had been occupied by a number of Regimental Companies for some years, the most recent being a company of the 80th Regiment of Foot. On 1 December 1837 Lieutenant Charles Robert Raitt replaced Captain Plunkett as Superintendent of Iron Gangs and Assistant Engineer for Harbour works and by 31 December, the detachment of the 80th Regiment there comprised 1 Captain, 1 Subaltern, 2 Sergeants, and 29 Rank and File. Life was harsh for the convicts in Wollongong stockade at that time. Often flogged, the men were forced to work excavating the new harbour basin during the day and sleeping on the floor of the stockade barracks at night. The duties of the soldiers stationed at the stockade would have been more akin to prison warders than seeing any military action. From December 1837 to June 1839, the 80th consisted of Lieutenant Raitt, 3 Sergeants, and 30 Rank and File.
On 12 May 1839, Lady Jane Franklin, wife of the then Governor of Van Diemen's Land, visited Wollongong and, after taking in the pretty views, described the barracks and huts of the military and prisoners in the stockade. She noted there were about 115 convicts and about 30 troops of the 80th Regiment - Captain Raitt being the Commandant. The men were lodged in five or six wooden boxes, without windows, forming the side of a square on a tongue of land. Each box held 24 men and the only light or air was through the iron bars at the top of the doors. Men lay on the bare floors or on bare wooden platforms above - mattresses were provided only for the sick. The commanding officer lived two miles away from the stockade itself. Although there was a rumour that Charles Robert Raitt was the last Governor of the convict colony near Sydney, this has not been corroborated by the records of the State Library in New South Wales. On 1 July 1839, No. 4 Company of the 28th Regiment of Foot replaced the 80th Regiment at Illawarra and Captain Adams replaced Lieutenant Raitt (who had recently been promoted to Captain).
Charles Robert Raitt's son, Frederick Alexander, was born at Illawarra Stockade on 12 Jan 1839 and a few months after his replacement as camp commander, Charles and family departed for London on Wednesday 25 March 1840 aboard the ship Trusty, captained by Jamieson, with colonial produce. The passengers included Captain and Mrs Raitt and two children, plus Captain Adams and Lieutenant Torkington, a couple of Navy doctors, forty seven soldiers (Invalids), twelve women and nineteen children, and a few miscellaneous travellers. It would appear that Charles's wife was pregnant because their son Charles Edward Frank was born in Chatham, Kent in August 1841.
After being in England for just over some 18 months or so (initially on leave), Charles returned to Australia. According to the Shipping Intelligence section in The Australian for 28 November 1842, the barque Marquis of Hastings, master Biddle, arrived from Hobart Town on 17 November with stores, The passengers included: Dr. Bryson, surgeon superintendent, Major Raitt, 80th Regiment, Mrs. Raitt and three children, Ensign Holditch, twenty-nine rank and file of the 80th Regiment, four women and three children. It seems as though Charles sent his luggage on ahead, for the barque arrived from London on 26 October 1842 carrying for 18 boxes of apparel for Major Raitt. Not long after he arrived he was a guest at the Mayor's first Civic Banquet to the Citizens of Sydney on 21 December 1842. It seems that his wife, Ann, was pregnant again during the voyage because their son Arthur Wellesley Plaistowe, was born on 13 March 1843 in Sydney.
The 80th Regiment of Foot provided a number of officers and some 50 men for Mounted Police duties in various outposts including in New Zealand where a detachment remained until 1843 before returning to Sydney where the main regiment was preparing to embark to India - ordered to the Punjab where the 1st Anglo-Sikh War had just started. Charles and family are recorded as leaving Port Jackson (Sydney) aboard the barque Lloyds on 15 August 1844 bound for Calcutta with stores and passengers. He is listed as Major Raitt and with him is his wife and four sons. Accompanying him were one Captain and his wife, two Lieutenants and one wife, two Ensigns, an Assistant Surgeon, six sergeants, ten corporals, two drummers and 195 privates plus 22 women and 23 children. The 80th Regiment in the City (of Sydney) was being replaced by the newly arrived 99th Regiment and a detachment of the 58th and the regiment left for Calcutta in a total of four ships - one of which was shipwrecked on the Andaman Islands in the Bay of Bengal in November 1844. The regiment arrived in India just as the conflict in the Punjab broke out. The 80th fought a number of battles in India and was stationed in Lahore from 1846-1852, but then went to Burma returning to India in 1853 before the Regiment was recalled to England. Charles obviously returned to England prior to the main Regiment's return since the he had four children born there from September 1846 and appears in the 1851 census there.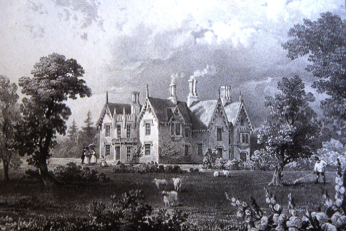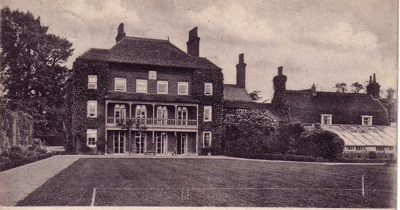 Charles Robert Raitt had six sons: the details of son Percy Clinton are to be found above, and the details of son Arthur Wellesley Plaistowe are found below. Information on son Frederick Alexander is to be found on the new Russian Raitts page; and details about son Anastatius Robert William and his family in South Africa will be found on his own separate page. Few details are known so far about son George Edward Frank, born 16 August 1841 in Chatham, Kent and I first believed he may have died soon after birth since he does not appear in the 1841 census. However, on arrival back in Australia in November 1842, Charles Robert and his wife were accompanied by three children, who would been Charles Henry, Frederick Alexander and George Edward. I will see whether I can uncover more about him.
Unlike a couple of his brothers who joined the Royal Navy, eldest son Charles Henry Sydney, born in Sydney on 23 February 1837. joined the 90th Light Infantry Regiment and was promoted to Lieutenant. He died, aged 18, of fever in Malta on 28th April 1855, en route to the Crimea. He had landed in Malta from HMS Gibraltar on 12th March 1855. He was buried in Msida Bastion Cemetery, Malta on 1 May 1855.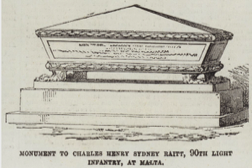 Arthur Wellesley Plaistowe Raitt (1843-1880)
Arthur Wellesley Plaistowe Raitt, born 13 March 1843 in Sydney, New South Wales, was the fourth son of Charles Robert Raitt and Annie Hill. He is not yet found in the 1851 census in England with the rest of his siblings and his parents and it is just possible that he remained in Australia with relatives. However, an application for a passport for Arthur W. P. Raitt was made in 1859 - presumably while in England - and issued on 24 April 1859 as number 26114. It was possibly for his travel to Russia where he spent several years with the British Consular Service in St Petersburg. Whilst there he seems to have married Mary Thomson in the mid-1860s and their son Charles Henry Raitt was born in St Petersburg in 1869. The couple had another child, daughter Evelyn Isabel, born there in 1874. Interestingly passports were issued to a Mary Thomson in 1858 and also in 1859. Was one of them for Arthur's Mary, and if so did they know each other back in England? From his death certificate the record appears to indicate that Arthur's wife Marie, born Thomson, was from Lymington in Hampshire.
Arthur died at 16:30 on 24 June 1880, aged 37, in Soden am Taunus, Hesse, Germany. The German record, handwritten in old German Kurrent script, states that his wife was Marie, born Thomson, of Lymington, England and that he was the son of Colonel Raitt and wife Annie, born Hill, both of Lymington, England. He was a resident of St Petersburg and more recently Villa Lindenthal in Soden. His place of birth was unknown. The cause of death does not seem to be given in the record; however, the person appearing before the registrar to inform about the death was Der Bader Julius Jung of Soden. Der Bader can mean the bath house owner - so possibly Arthur succumbed in the local bath house, perhaps of a heart attack rather than by drowning. His demise was also recorded in the list of British Consular Overseas deaths in Frankfurt (which is nearby). It is not known whether the family was actually still living in Russia or whether they were on holiday in Soden or whether Arthur was there by himself on consular business or whether he and the family were actually by then stationed in Frankfurt. Soden (today Bad Soden) was a very popular resort in the 19th century and attracted also international guests - so it is very possible that he was there on holiday with the family.
It would appear that the family, or at least son Charles, may have gone to England after Arthur's death for in the 1881 census there is a Charles Raitt, scholar at Gatehouse Private School, Milford, Lymington, Hampshire. He is aged 11 and born in Russia. His mother and sisters are not yet found. Of course, this area is where several Raitt relatives lived. More details about the life and wartime experiences of Charles Henry Raitt are given on his dedicated page. It is not yet known when and where Mary Raitt died; however, on one of his Australian Army application forms dated May 1917, Charles names Mrs Arthur Wellesley Raitt as his next of kin (as opposed to his wife) so the implication is that she was alive at this date - probably aged around 70 - and indeed a letter from Charles's wife Amy to Army Base Records on 1 December 1917 provides the information that she was in Russia and seems to have also written to Army Base Records.
Arthur and Mary's daughter Evelyn sailed from Le Havre, France to New Work on 23 January 1929 aboard the Ile de France. Her name is given as Eveline Raitt, aged 55, single and employed as a governess. She was able to read and write and speak English and French (though apparently not Russian?) She had British nationality, but her race or people was given as Russian and she was born in St Petersburg, Russia. Her visa (no. N.I. 1807) had been issued in Paris on 9 January 1929 and her last permanent address was Sandricourt, France. Possibly she was a governess at the Chateau de Sandricourt, Amblainville in the employ of Ludovic, Marquis de Beauvoir. He died in 1929 which probably influenced her decision to leave. Interestingly, there was another passenger on the ship, Florence Costello, Irish, aged 36, also fluent in English and French and employed as a nurse at Landricourt (Sandricourt?). If the two women were working together in the same household and were friends, they may have decided to go to America together.
Although there seems to be no record of Evelyn returning from America, she seems to be residing at Lyle Court, Sevenoaks, Kent in England employed as a governess; on 13 January 1937, she was in Tunbridge Wells, Kent; and on 6 December 1938 she was residing at 17 Manor Park Road, Christchurch (probably the town in Dorset - a few miles from Lymington). In the 1938 electoral register for Bexley, Kent living at 17 Governesses Institution in Manor Park Road on the basis of her residence and occupation qualifications, we find Evelyn Isabel Raitt. (She does not seem to be in the 1939 Register at the outbreak of war). Although it changed it's name over the years, she was still there in 1950 when it was renamed the Queen Mary Homes for Governesses. Evelyn I. Raitt, spinster, aged 85, of Barnwood House, Gloucester, Gloucestershire died on 14 March 1959 in Gloucester. Her effects totalling £408 2s 10d were left to Arthur Collett Painter, O.B.E., Lieutenant Commander R.N.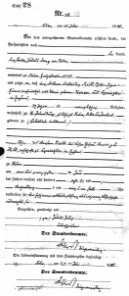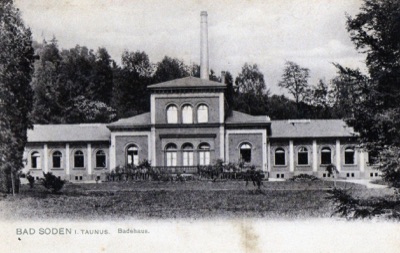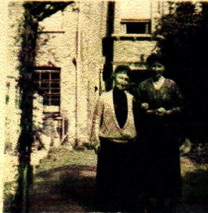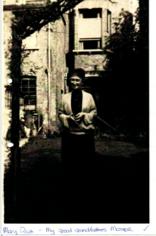 Mary and Evelyn Raitt at left and Mary Raitt at right. When and where taken not known.