Charles Henry Raitt was the son of Arthur Wellesley Plaistowe Raitt (see under Hampshire Raitts) and Mary Thomson, born in St Petersburg, Russia on 7 September 1869, where his father worked in the British Consular Service. After his father died in Soden, Hesse, Germany in June 1880, it would appear that Charles moved to England to go to school. In the 1881 census (taken on 3 April), we find that Charles Raitt, age 11, born in Russia, is a pupil at Gatehouse Private School, Milford, Lymington, Hampshire. This is where he had relatives, even though he may never had met them, and one might presume that he was accompanied to England by his mother, Mary, and sister, Evelyn - however, they do not appear to be in the 1881 census - so they may have remained in Germany or Russia, at least for a while, or even gone to Australia. In September 1881 Charles was admitted as a pupil at Bedford Grammar School in Bedford, Bedfordshire, and from where he left at the end of term June 1885 when he was almost sixteen. He applied for a passport on 5 June 1885, but where he was exactly between 1885-1891 is not yet known from any official British records. However, from the Australian Imperial Force (AIF) application forms that he completed in 1915, he states that besides Bedford Grammar School (which in another form in 1917 he said he was following a special Sandhurst College course), he had educational qualifications from St Mark's (School), Windsor, Berkshire (which he said was a preparatory school for Eton College) so it is assumed this is where he was. Charles departed London on 10 March 1891 (just before the 1891 census) bound for Melbourne, Australia aboard the Bungaree. He was single, aged 22 and his profession or calling was given as gentleman. The vessel arrived on 2 May 1891.
Exactly where Charles lived after he arrived in Melbourne and what kind of employment he had is not fully known - his wife's divorce petition states he was a bank clerk before their marriage which occurred on 30 November 1895 when Charles married Elvina Amy Christine Berndt at Christ Church, St Kilda, Victoria. Elvina had been born in 1864 in Invercargill, Southland, South Island, New Zealand (the registration gives her name as Elsina) to Adolphus Robert and Matilda Berndt. The couple had two other children born there: Maria Bertha Zealandia, born 1865 (died 1910); and Robert Alfred Girvin, born 1868 (died 6 November 1901, aged 33 in Melbourne). Adolphus had arrived in Melbourne from Hamburg, Germany on 16 November 1853 aboard the vessel Australia. He was aged 32, born Martin Adolphus Robert on 12 February 1821 in Meseritz, Posen, Prussia and was a Doctor of Medicine. He wasted no time in applying for naturalization and this was granted on 19 May 1854 in Victoria when he was 33 - his occupation was given as surgeon living in Melbourne.
----------
Adolphus Berndt had married Matilda King in 1855 in Victoria, likely in Melbourne. She appears to have been born on 7 August 1837 in Belfast, Northern Ireland and emigrated to Australia when she was four years old, arriving in Port Phillip Bay, Victoria on 30 November 1841. Their son Louis Adolphus was born in Melbourne on 6 August 1856 where the family was living at 187 Lonsdale St, St Francis's - Adolph was an M.D. in the medical profession, qualified by the Victorian Medical Board. He was conferred the degree of M.D. (Doctor of Medicine) in 1859 by the University of Melbourne on the basis of his same degree from the University of Göttingen in Germany. The couple went on to have several more children: Agnes Augusta Matilda (1858-1859); Anna Louisa Alex (1859-1861); Martin Frederick William (1861-1889); and Arthur Edward McIntyre (1862-1907) - all born in Melbourne.
For whatever reason, Adolphus, Matilda and their three sons moved (emigrated?) to New Zealand in the early 1860s, where their three other children were born. Possibly Adolphus had been offered a medical position in Invercargill. However, sadly Adolphus died in Hokitika, Westland, aged 47, and was buried in Orowaiti Cemetery there on 23 March 1868. Whether this was before or after his son Robert was born is not yet known.
Matilda and her six young children obviously moved back to Australia after the traumatic death of her husband. From 4 January 1870 and in the years that followed, the rate books show that Matilda Berndt was living, presumably with all her children in St Kilda (exact residence not known). The rate book for 16 January 1882 gives her status as widow. From at least 24 January 1898 the residence of Matilda Berndt was at 58 William St, St Kilda, and the record shows that at least from 1903-1909, Matilda was living at the same address with son Louis and daughter Bertha. The two women were employed on house duties, and Louis was a commercial traveler. In 1914 Matilda and Louis were still at the same address - though Louis died there on 25 May 1914, aged 58. Matilda died in Cheltenham, Melbourne, on 10 July 1920, aged 83, having outlived all her children except Elvina, who survived her by a year, dying in Maryborough, Victoria in 1921.
----------
Returning to Charles and Elvina Raitt, their daughter Amy Evelyn Mary was born in 1896 in Caulfield, Victoria; and their daughter Stella Isabel was born there in 1898. Son Charles James Wellesley was born in 1905 in Warrnambool, Victoria. Daughter Amy married Thomas Abraham Saxon in 1919 in Euroa, Echuca, Victoria where she was working as a bank clerk and he was living in the same town working as a printer - she died in Euroa, Victoria in 1984. Daughter Stella died in Kew, Victoria on 19 November 1975 and is buried in Fawkner Memorial Park; while son Charles (see below) married Alma Violet Dixon in 1927 in Victoria - he died in 1985 in Preston, Victoria and Alma died in 1981 in Parkville, Victoria.
The electoral rolls show that in 1903 Charles and Elvina (or Amy as she appears) Raitt were living at Raglan Parade, Warrnambool in 1903 and Charles was an accountant. Between 1908 and 1915, they were living in the High Street, Maryborough, and Charles was a bank manager. However, from his Australian Imperial Force (A.I.F.) application forms, it appears that Charles may have also have been pursuing a voluntary military career with the Victorian Scottish Regiment and the 73rd Infantry Regiment (Victorian Rangers). Following his repatriation and return home from active duty abroad and his subsequent recuperation and demobilization on 4 February 1917, it appears that his family life began to come under strain (possibly partly as a result of his medical condition) and it would seem that he did not inform his wife of his appointment in the Sea Transport Service and perhaps the termination of that appointment on 1 January 1918. In the 1917 Electoral Roll, Amy/Elvina was listed as living in Clarendon St, Maryborough, doing home duties, while Charles was still living in the High Street and working as a bank manager. He then moved to 44 Alexandra Mansions, Prince's Bridge, Melbourne, for according to the Victoria Police Gazette for 8 May 1917, Charles H. Raitt reported stolen from the Alexandra Mansions, between 30 April and 5 May, a canvas tarpaulin, good quality, fitted to cover a small motor car. It is not clear where Charles and Amy were living in 1918.
There is a wealth of detail in the press and official records pertaining to the divorce of Charles Henry Raitt and wife Amy as well as his experiences and health after being torpedoed in the 1st World War and correspondence between Amy and the A.I.F. Base Records in Melbourne. This well-documented and interesting information is given on separate pages.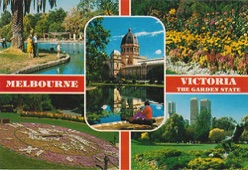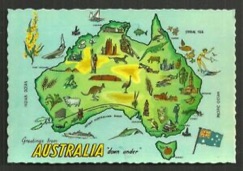 Shortly after his divorce from Amy (pictured above) in April 1920 Charles Henry Raitt emigrated to the United States. He is recorded arriving in Seattle, Washington on 20 July 1920, aged 45 (instead of nearly 51), Australian nationality, born in Petrograd, Russia. He had sailed from Sydney aboard the SS Niagara (above) on 24 June 1920 and the ship's list gives his age as 45, he was clerk, divorced and could read and write English, his nationality was Australian and his race was English, his last permanent residence was Melbourne, Australia, and the name and address of his nearest relative or friend there was Rev. W. R. Jones, 89 Alma Road, E. St Kilda, Melbourne (should probably be Rev. J. W. Jones). His destination was Chicago, Illinois. The ship had arrived from Honolulu, Hawaii (departed 10 July 1920) and had arrived at Victoria, British Columbia, Canada on 17 July 1920 - the manifest gives his age as 45, that he was divorced, had visited Halifax for one week in 1917 [this seems odd - perhaps one of the transports in which he was O.C. Troops called in there on the way to Scotland or on the way back - though this seems unlikely], that he was born in Russia, but was of English race/people, his destination was Chicago, Illinois and his previous occupation had been a government employee and he intended to be a tourist. An additional record from Vancouver dated 17 July 1920 gives some further details. He was a clerk and his last permanent residence was Melbourne, Australia. The name and address of the nearest relative or friend back in Australia was given as the Rev. W. R. Jones, 89 Alma Road, E St Kilda, Melbourne. He had never been to the United States before and he was going to his cousin Mrs R. Hannah in Nth Devon Street (Avenue?), Chicago, Illinois. He had money (shown) and had paid his passage himself. He was 5ft 7in tall, with a fair complexion, brown hair and grey eyes. He had landed in Vancouver on 17 July 1920 aboard the SS Niagara. In his passenger declaration for arrival on 17 July 1920 in Vancouver, Charles stated his age was 47, he was a clerk looking to work as a government employee, he was born in Petrograd, and his object in coming to Canada was that he was just passing through to the USA, he had $100 in his possession, he did not intend to stay in Canada, had never been to Canada before, had not suffered from epilepsy, had no insane relatives, could read and write and speak English and was going to his cousin Mrs R. Hanna in Nth Devon St (Avenue?), Chicago.
Almost as soon as he was off the boat, Charles married Vie Clinton Hanna on 24 July 1920 in Chicago, Cook County, Illinois. His age was given as 43 and hers as 23. Vie had arrived from Sydney aboard the Ventura on 29 September 1919 in San Francisco with a destination of Dr T. Marsden in Farmington, Illinois. Her age was given as 22, single and a sales clerk, Australian nationality, from Melbourne, Australia. Vie Clinton Hanna was born on 16 September 1894 in Kew, Victoria, Australia. Her parents were Robert Hugh Hanna, born Ballynalick, Ireland in 1845 and Mary Elizabeth Oliver, born 1862 in Wilmington, Clinton, Ohio and who apparently married in San Francisco in 1882 and then honeymooned in Australia where it seems they put down roots. In the 1903 electoral roll they are living at 53 Cobden St, Kew and Robert is an importer (later a merchant).
Exactly where and when Charles met Vie is not really known. Newspaper reports at the time of his divorce made mention of another woman, but no details were forthcoming. It has been suggested she was a nurse where Charles was recuperating - but one would have thought that a nurse would be a better description to put on an immigration papers rather than sales clerk. However, it is interesting to observe that in yet another statement of service (undated though from mid-1917) it was noted that his wife was Mrs A. Raitt, Maryborough, but in the next column, Remarks, it said that his wife was Mrs V. C. Raitt, 4 St James Buildings, William St, Melbourne.
Charles was given naturalization status on 3 March 1927. The papers noted his name was Charles Henry Raitt, and his address was Peck and Ogden Ave, La Grange, Illinois. His country of birth or allegiance was Australia-Russia and his date of birth was 7 September 1874 and he had arrived in the U.S. on 20 July 1920.
In the 1930 census for 145 West Peck Ave, La Grange Village, Lyons Township, Cook County, Illinois we find Charles Raitt, 49, born Russia (both parents born England), aged 37 at first marriage, immigrated 1920, was naturalized, and occupied as the manager, credit and collection for a daily newspaper; wife Vie C., 36, born Australia (father born Northern Ireland, mother Ohio, USA), aged 23 at first marriage, immigrated 1919; was not naturalized (alien); and son John W., 6, born Illinois (father born Russia, mother born Australia).
In the 1940 census, the family was living at the same address, Charles Raitt is 60, born England, a collection manager in the newspaper industry; wife Vie C. is 45, born Australia; and son John W. is 16, born Illinois.
From his draft registration card dated 22 April 1942, serial number 2876, Charles Henry Raitt gave his address as 145 Peck Ave, La Grange, Cook, Illinois and his telephone number as La Grange 3019. He said that he was aged 62 and born on 7 September 1879 in St Petersburg, Russia. His wife was Mrs Chas H. Raitt and his employer was the Chicago Tribune, 145 No. Michigan Ave, Chicago. He was 5ft 8in, weighed 130 lbs, had gray eyes, brown hair and a light complexion.
Charles Henry Raitt died on 25 May 1953. His obituary in the Chicago Tribune for 27 May 1953 reads that private services for Charles Henry Wellesley Raitt, 74, retired transient collection manager of the Chicago Tribunes auditing department died Monday (25 May) in his home at 145 N. Peck Ave, La Grange would be held tomorrow (28 May). He joined The Tribune in 1920 and retired in 1950. Mr Raitt served with the 21st battalion of the Australian army during the Gallipoli campaign in World War I, holding the rank of major. Later he served in the repatriation and rehabilitation of returned service men in Australia. He also formerly was a branch manager of the Bank of Victoria, Maryborough, Victoria, Australia. Surviving are his widow, Vie Clinton Raitt; a son, John, of Arlington Heights, bassoonist with the Chicago Symphony orchestra, and a sister Evelyn of Chislehurst, Kent.
Vie died on 11 May 1960, aged 65. Her residence at her death was 928 N. Fernandez, Arlington Heights, Illinois. Her obituary in the Arlington Height Herald dated 19 May noted that a private funeral service was held on 13 May and that she had been a former resident of Glencoe and left her son, John W. Raitt of Arlington Heights, and four grandchildren.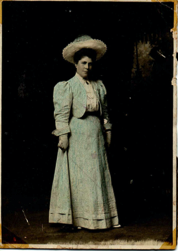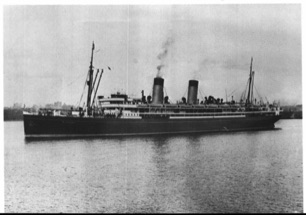 Charles Henry's son with Vie Clinton Hanna, John Wellesley Raitt, was born on 17 October 1923 in Cook County, Illinois. At home with his parents in the 1930 and 1940 censuses for La Grange, Lyon Township, Cook County, John went to Lyons Township High School and appears in the school's 1940 Yearbook aged about 16 where he was a bassoonist in the school orchestra (photo below). He later became a bassoonist with the Chicago Symphony orchestra. His WW2 draft registration card dated 26 June 1942 (just a couple of month's after his father's) gives his name as John Wellesley Raitt residing at 145 N. Peck Ave, La Grange, Cook, Illinois. He was aged 18 and born on 17 October 1923 in Chicago, Illinois. The person who would always know his address was (his mother) Mrs C. H. Raitt at the same address. He was employed by the United Screw & Bolt Corporation, Cullerton St, Chicago. He was 5ft 8in tall, weighed 155 lbs, had brown eyes, black hair and a dark complexion. He subsequently became a Corporal in the US Army Airforce during World War II.
John married Marjorie Ann McLain on 13 May 1950 in Arlington Heights, Cook, Illinois. She was born on 9 February 1924 in Illinois and the couple had three daughters and a son. In 1992 John was resident at 5100 E 80th St, Bradenton, Florida. John died on 7 July 2010 in Arlington Heights, Cook, Illinois and is buried at Woodlawn Memorial Park, Joliet, Will County, Illinois; Marjorie died on 24 April 1997 and is buried in the same place, as is daughter Leslie Jean Raitt, born 28 November 1952 and died 2 April 2019.
Charles Henry Raitt had two sons: Charles James Wellesley and John Wellesley - both clearly named after his father It is interesting to see that in his obituary Charles Henry also has the name Wellesley, though this appears not to be found anywhere else.
Son Charles James Wellesley Raitt was born on 19 March 1905 in Warrnambool, Victoria, Australia - the son of Charles Henry Raitt and May Elvina Berndt. He was confirmed at St Peter's Eastern Hill, in Melbourne, on 10 August 1922, aged 17. He married Alma Violet Dixon (above left) at St Mary's Mission, Fitzroy, Victoria on 14 May 1927. The marriage certificate shows that he was aged 22, born in Warrnanbool, employed as a radial driller, residing at 76 Edinburgh St, Burnley; and Alma was 21, born in Richmond, Victoria, a tailoress residing at 376 Church St, Richmond. His parents were given as Charles Henry Raitt, bank manager, and Amy Evelyn Christina Berndt and hers as Arthur Thomas Dixon, council employee, and Jane Elizabeth Woods (above right).
Arthur Thomas Dixon was born on 6 August 1873 in Rosedale, Victoria - a son of Thomas Charles Dixon (born 1836 - possibly in Hobart, Tasmania; died 1916 in Hawthorn, Victoria) and Sarah-Anne Smith (born 1839 - possibly in England; died 1913 in Hawthorn), who had married in Victoria in 1858.
Jane seems to have been born Wood rather than Woods - and in 1874 in Tickhill, Norfolk, England. The family was living in Newington, Yorkshire in the 1881 census and emigrated to Australia from London arriving in Brisbane on 5 February 1887 aboard the Roma. Whether their intended destination was always Victoria is not known, but they were certainly in Richmond by 1900 with Jane's father, Charles Norris Hodgson Wood, working as a gardener.
Arthur and Jane were married on 7 April 1900 in Richmond. Besides Alma, Arthur and Jane seem to have had two other daughters: Alice Maude May, born 1901 in Brunswick, Victoria; and Elsie Evelyn, born 1906 in Richmond; a son Francis Arthur Thomas, born in Richmond in 1903; and another son, Frederick Albert, born in 1912 in Richmond. Although Alma was said to be 21 at marriage, her birth was on 25 December 1909 - thus she would have been only 17½!
Over the years, Arthur, a labourer, and Jane lived in a number of different places all in Richmond, Yarra; but by 1934 they were residing at 43 Hunter St, Richmond, where they seem to have stayed until 1960 when Jane died on 31 August, aged 89. Arthur had died in Kew, Victoria on 4 March 1953, aged 86.
----------
As noted above Arthur and Jane's daughter, Alma Violet Dixon married Charles James Wellesley Raitt in 1927; the couple had three children: Charles Arthur Henry, born 11 March 1928 in Richmond; Dawn Isabelle, born 29 December 1935 (died 24 September 2014); and Donald James, born 11 May 1941 in Melbourne (and died 26 October 1960 in Footscray, Victoria). Charles had three daughters with his wife Betty Estelle Girvan: Julie (died 2018), Deborah Annette (born 20 August 1959) and Lee Anne Karen (born 21 December 1967). Deborah is married to Duane Daye. Dawn had three sons; and Donald also had three daughters with his wife Ann Dorothy Lacey. Their daughter Jennifer Helen, born on 22 May 1961 in Melbourne, died in 1991.
Electoral Rolls show that in in 1934 Charles, an engineer, and Alma were living at 73 Charles St, Richmond Central, Yarra. In 1936, they were living at 561 Punt Rd, South Yarra, Fawkner, Victoria. Charles seems to have been in the Army Militia Service (service number 297951) between 1939-1946.
In 1968 Charles, now a turner, and Alma were living at 1, Hall St, Castlemaine, Bendigo, Victoria. In 1977 Charles and Alma were living at 8/64 Hilda St, Glenroy North, Burke, Victoria.
Charles died on 9 July 1985, aged 80, in Preston, Victoria and is buried in Fawkner Memorial Park, Moreland City, Victoria. Alma died on 23 June 1981, aged 71, in Parkville, Victoria, and is also buried in Fawkner Memorial Park.
Son Charles Arthur Henry enlisted in the Royal Australian Navy during the 2nd World War - service number 28676. The record shows his date and place of birth as 11 March 1928, Richmond, Victoria; his religion was Church of England and his next of kin was his father Charles J. W. Raitt of 76 York St., Prahran, Victoria. His trade was a process worker and he enlisted in Melbourne on 11 December 1945 and the date of his commencement of duty was 11 March 1946 for a period of 12 years. His height was 5ft 5½in; he had fair hair, brown eyes, a fresh complexion and a scar on the left [unreadable]. He received some deferred pay in July and August 1946 and received further sums in lieu of days accrued (as leave?).
Charles Arthur married Elizabeth (Betty) Estelle Girvan on 11 March 1950 in Box Hill, Victoria and in 1954 they were living at 12 Gibson St, Box Hill South, La Trobe, Victoria. Charles was a carpenter. In 1963, 1967, 1968 and 1972 they were at 2 Johnson St, Box Hill South, Bruce - Charles was still a carpenter, as he was in 1977, and 1980 when they were living at 51 Field St, Rye, Victoria (along with daughter Deborah Annette.) Betty, born in 1929 in Melbourne, died on 6 September 1999 in Rye, Victoria, while Charles died on 1 December 2005 in Mount Martha, Victoria.
----------