Since very recent research has thrown up other Raitts associated with South Africa, then I have felt it necessary to add a top page here to bring various scattered elements together. I do recall on my first trip to South Africa in 1983, that I found some Raitts living in Cape Town, but I have not been able to follow up on this yet.
However, one of the sons, David Dorward Raitt, of my grandfather's eldest brother, David Raitt, lived and worked in Rhodesia and South Africa for many years. Details about him can be found on David Raitt's page
Then we have John Waller Raitt, son of Hugh Mitchell Raitt, who settled in South Africa in the 1970s, married a local girl and had three children with her. Although John died in 2004, the family is still flourishing in Pretoria. Details will be found at the bottom under Kincardineshire Raitts.
Willie Fulton Raitt lived, married and died in the Eastern Cape. Tracking her down led me on a fascinating trip, the story of which is given on a separate page for her father, Anastatius Raitt. He in turn is part of a larger family, and the details can be found on the California Raitts from South Dakota page. However, it would appear likely that the family may be able to be traced back to the Kincardineshire Raitts.
According to various South African records for marriages and deaths, there are also some earlier Raitts, who most likely originated from Scotland. They include:
John Raitt, a general labourer and a widower, who died on 5 January 1905 in Cape Town after a fall at the City Halls, aged 50 (thus born in 1855). I haven't managed to trace the right person yet.
Guthrie Raitt was born on 21 April 1906 and died on 21 January 1985 in Richmond, Northern Cape, South Africa. Shipping records show for 1958 reveal that his place of last residence was Dundee in Scotland. Given the name, I was not at all surprised to find that this was the Guthrie Raitt, who was aged 4 in the 1911 census for Dundee, living at home with his father, also Guthrie and mother Emily (Price). Details about that family and more about this Guthrie can be found at the bottom of the Raitts of Conon and Colliston page.
There is also James Rait, born in 1823 and originally from Gamrie, Banffshire. He became a teacher and was subsequently used as an example of how government teachers brought a new system of education to South African schools - in this case Colesberg. I have given the story about him on his own page.
----------
William Cyril Samuel Raitt, born 13 December 1903 in Lee, Kent and died on 2 April 2000 in Johannesburg. He married Blossom Jean R_Gnier, born 18 August 1930 and who died on 5 December 1995 in Adelaide, on 27 April 1989. He later married Myrtle Doralin Keough, born 19 March 1915, on 6 August 1996. She died in Johannesburg on 1 June 2002 leaving an estate worth R40804. His father was William Robert Raitt, a grocer, and his mother was Jane Sarah (Bradshaw) who had married on 2 May 1900 in Poplar, London. The couple had five children and their youngest son was Arthur James, born 7 October 1907 in Laindon. I have discovered more about William Robert Raitt and his immediate ancestors and since they all appear to be from England, then I have given the details on the London Raitts page.
William Cyril Samuel Raitt became a Minister of Religion and missionary, predominantly in East Africa where conditions were hard, fevers and leprosy endemic, and the task of converting people was onerous. I came across a document entitled 'Third Angel over Africa', written in 1958, which gives a very full account of the lives and work of the Seventh Day Adventist missionaries in various parts of Africa at the turn of the twentieth century and up until the 2nd World War. In it we learn that in 1929 W. C. S Raitt arrived in Tanganyika and laboured during his first term at Majita and Mwagala. It notes that work on the stations in Tanganyika involved real hardships many times and during the rainy seasons Mwagala was often completely cut off and it was impossible to go in or get out.
William C. S. Raitt, is recorded as arriving in Southampton on 15 April 1933 on the Watussi from Lourenco Marques, Mozambique via Lisbon. He was a missionary, aged 30 and was accompanied by his (presumably first) wife Hilda, 31, housewife. The address they were going to in the UK was 881, St Alban's Rd., Garston, Herts and their country of last residence was Tanganyika Territory.
As plain William Raitt he sailed from Southampton to Mombasa, Kenya on 19 November 1933 on board the Watussi. He was aged 29 and his occupation was given as missionary. He was accompanied by his wife, Hilda, 31, also a missionary. Their last address in the UK was 881 St Alban's Rd, Garston, Herts. They had clearly been in East Africa before because their country of last permanent residence was given as Other part of the British Empire and their country of future residence was given as East Africa (presumably Kenya).
As William Samuel Cyril Raitt he is listed as a passenger aboard the Mantola arriving on 16 January 1945 in London from Bombay (via Algiers). His age was given as 41, he was a missionary, with a last country of residence as Kenya and giving England as his future permanent residence. He was accompanied by his wife, Hilda Eugenie, 42, also a missionary and their intended destination was 881 St Alban's Rd, Watford, Herts. They were there for about one year because they are recorded as returning to East Africa on 28 February 1946 aboard the Franconia travelling from Liverpool to Mombasa. He was a Minister of Religion, age 43, she was aged 44 and their last address in the UK was 881 St Alban's Road, Watford.
They set off again on 1 October 1953 bound for Cape Town from Southampton aboard the Stirling Castle. They were listed as Mr W. Raitt, age 49, minister and Mrs H. Raitt, age 51, housewife. Their last address in the UK seems to be a travel agent in London and their country of intended residence was S. Rhodesia.
He is listed again as a passenger aboard the Edinburgh Castle arriving in Preston, England from Durban, South Africa on 1 April 1960. His date of birth was given as 13 December 1903, he was a Minister of Religion, he was a UK Rhodesia citizen, with S. Rhodesia as his country of last residence and also his intended country of permanent residence. Together with his wife, Hilda Eugenie, born 13 June 1902, a missionary, he was intending to stay in the UK for six months. The address given in England was 44 Perivale Gdns, Watford. The couple returned to Africa on 9 September 1960 embarking at London on the Warwick Castle and bound for Mombasa, Kenya. They are listed in the manifest as the Rev W. C. S. Raitt, born 13 December 1903, Minister of Religion, and Mrs H. E. Raitt, born 13 June 1902, missionary. Their last address in the UK was 44 Perivale Gardens, Watford, Herts and they were from S. Rhodesia.
The death of William's wife Hilda Eugenie (surname not known), born 13 June 1902, was registered in January 1988 in Kettering, Northamptonshire. Where she was born is also not currently known.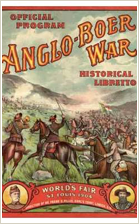 Under Raitt Anecdotes there is the career of Alexander Seaton Raitt who emigrated to South Africa in 1897, fought in the Boer War, became a trade union leader as well as involved in politics. His ancestors back in Scotland are to be found under the Nicaraguan Raitts page.
Finally mention must be made of the Polish family, Raytowski or Roytowski, some members of whom journeyed to America at the outbreak of the 1st World War and who subsequently changed their name to Raitt. However, other members of the same family travelled to South Africa and some simplified their name to Roy. Details of this South African branch have just come to light, and although they are not Raitts, the so-far discovered information is included on the main family page under Michigan Raitts.
There are several other Raitts associated with South Africa - those falling in the Boer War - and details about them can be found on the Military Raitts page. Their gravestones can be found on the Family Graves pages.
The death aged 88 of Arthur James Raitt, born 7 October 1907 in Billericay, Essex, was registered in February 1996 in Grantham, Lincolnshire. Whether this (the younger brother of William Cyril Samuel, above) is the same Arthur J. Raitt who arrived in New York from Trinidad aboard the Franconia on 31 May 1939 aged 31 and who subsequently appears elsewhere is not yet known.
However, the Arthur James Raitt who was William Cyril Samuel Raitt's brother, was married to Phyllis Esther (surname not known) who died in South Africa on 6 May 1971. Departing Southampton for Cape Town on 18 November 1946 aboard the Carnarvon Castle is wife Mrs P. E. Raitt, age 36 and a missionary, and children Miss G. P., 10; Mastr A. J., 6, and Miss M. G., 4. Their last address in the UK was The Annexe, Stanborough Park, Watford. Their country of last permanent residence was given as England, while their future country of residence was given as South Africa. Her husband seems to have gone earlier, travelling on 1 August 1946 from Southampton to Cape Town also aboard the Carnarvon Castle. Mr A. J. Raitt, was 39 and a teacher, and his last address was Moor Close Lodge, Binfield. His last residence was also given as England, so perhaps this was their emigration voyage.
As Arthur Raitt he is recorded as departing Cape Town and arriving in Southampton on the Zuiderkruis on 8 April 1954 with his family and going to an address in Watford, Herts (69 Sheepcote Drive, Garston). With him on the trip were wife Phyllis, 44, a housewife (Arthur was a teacher aged 46); son Arthur, 13, scholar; daughter Margaret, 10; and son Lincoln, 5. Their country of last permanent residence was South Africa and their country of intended future permanent residence was given as Other part of the British Empire (presumably South Africa). The family seems to have returned to South Africa again without Arthur Snr. Departing Southampton for Cape Town on 11 November 1954 on the Arundel Castle we find Mrs I. Raitt, 44, housewife, and children Mst. A., 14; Mst. L., 6, and Miss M., 11. Their last address in the UK was 69 Sheepcot Drive, Garston, Watford.
It seems to have been a quick stay in South Africa because the family left Southampton again for South Africa on 20 January 1955 on board the Carvarvon Castle. The passenger list shows Mr A. Raitt, born 7 October 1907, a teacher; Mrs Raitt, born 2 August 1910, housewife; children Miss M., born 4 October 1943; Mast A., born 4 August 1940; and Mast L., born 7 June 1948. Their last address in the UK was 69, Sheepcot Drive, Garston. Arthur's passport showed him to be a citizen of England, whereas for Phyllis and the children it was South Africa. His last country of residence was England, though for the others it was South Africa, but the intended future country of residence for them all was South Africa.
In the British Advent Messenger for 14 March 1969 under the heading What British Missionaries Say.... there is a short piece about Good Hope College, Kuils River, Cape, South Africa written by Pastor Arthur J. Raitt. A note says that the writer was the principal of the college and formerly vice-president and registrar of Helderberg College, South Africa and he had spent 15 years on the Newbold College staff as teacher and preceptor. With Mrs Raitt, Principal Raitt expected to arrive in England in April and looked forward to seeing many old friends. The Messenger was the organ of the British Union Conference of Seventh-Day Adventists.
Arthur's son Lincoln Miles Raitt was born on 7 June 1948 in Somerset West, Western Cape and trained at Helderberg College to become a plant ecophysiologist. He worked as a technical officer at the University of Stellenbosch for some ten years before being appointed as a lecturer in botany in 1980 at the University of Western Cape, and then Associate Professor and Chairman of the Department of Botany. He married Rosemary Ruth Orsmond, born 29 January 1948, on 20 December 1971 and the couple had two daughters: Gwendolyn Rose, born 27 July 1977; and Lesley Anne, born on 1 July 1981. Lesley married Hercule du Preez (born on 12 June 1981) on 17 December 2006, and their son Edward Lincoln was born on 7 October 2014.
And it could be Arthur' other son Arthur, who as Arthur John Howard Raitt died on 2 Jan 1967 in Cape Town and whose wife as Judith Maria Van Graan.