----------
Some of the early paternal ancestors of mine, the Scorgies and Sangsters, came from Gamrie in Banffshire. There, in the year 1004 a Viking party searching for supplies came ashore. The local Scottish chief vowed to build a church on the spot where the intruders were encamped dedicated to St John if the Saint helped them repulse the raiders. The ensuing battle was known as the battle of the Bleedy Pits and the local Scots defeated the Vikings with great slaughter on the top of Gamrie Mhor. The Scots decapitated three of the Viking leaders and the skulls – "grinning horrid and hollow" - were displayed fixed in the wall in the church of St John's, directly east of the pulpit. The date of the battle was inscribed on the ruins of the old church.
The remains of the pre-reformation St John's church built in 1513 to commemorate the Viking raid can still be seen today – as can the skull recesses. The skulls, "remaining in their prison house for 800 years", were still there in 1832 but were later supposedly removed by Aberdeen University archaeologists.
Sir W. D. Geddes, parochial schoolmaster in Gamrie and later Principal at Aberdeen University, penned a poem about the skulls. The poem and the story of the skulls can be found in the Google Books version of Banffshire by W. Barclay, p74 and also on the Electric Scotland website.
----------
Johnny Kellogg was only just 19 when he left his bride of a few months, Sidney Gaston, to ride with 31 others of the Gonzales Ranging Company of Mounted Volunteers to help relieve and defend the Alamo in San Antonio, Texas against the Mexican General Santa Anna and his 2000-plus troops. They knew it was a fruitless task and five days later, on 1 March 1836, Johnny was killed in battle there along with all the other 189 or so defenders including legendary folk-heroes Davy Crockett (he of the coonskin hat and born on a mountain top in Tennessee and killed him a bear when he was only three) and Jim Bowie (famous for his "Bowie" knife).
Six days after Johnny's demise, Sidney gave birth to John Benjamin Kellogg and sadly died herself six months later. Brought up by his grandparents, who also died a short time later, John Benjamin eventually married and his illustrious Alamo-defender (one of the Immortal 32 Gonzales Rangers) father's descendants include Kay Raitt.
----------
John Wilkie was a soldier in the Forfarshire Militia in the early 1800s. He then was in the army of the Honourable East India Company and by 1815, after the Battle of Waterloo, was stationed on the island of St Helena in the middle of the Atlantic Ocean at the time that Napoleon was exiled there (1815-1821). St Helena was owned by the Company and was used for acclimatizing European troops for service in India. The St Helena Regiment comprised a garrison of 820 men and was responsible for guarding Napoleon (see more under Wilkie family tree).
Two of John Wilkie's sons were born on St Helena at the time Napoleon was there, and his eldest child, Catherine, was born just before they set sail for the island. Catherine married William Purvis and was the mother of my paternal great grandmother, Mary Purvis.
----------
My family south of the border, (my children excepted) all call me either The Sprog or Sproggie. This nickname goes back to my wartime birth. My father (David Raitt) was a Physical Training Instructor in the RAF (and my mother, Aileen Taylor, was in the WRNS) - besides fitness, he also trained aircrew in parachute jumps. On the fateful day of my birth on 2 November 1944, he was conducting a course in the swimming pool while stationed at South Queensferry near Edinburgh when an airman came in and announced my birth by saying "Hey Sarge - you've got a sprog" - sprog being the military slang for a new recruit. The name stuck!
----------
When my great grandfather's brothers, John and James Dorward Raitt, emigrated to America from Scotland in the 1860s or so, they were following a trail blazed as far back as 1620 when the Pilgrim Fathers established themselves in Massachusetts. Many others had arrived in the years in between, among them the Hinkles (or Henckels) from Germany. They found a more dangerous place than my great grand uncles.
The official roster of the Revolutionary War dead buried in Ohio include Joseph Hinkle, private, Captain Conrad, Karner's Company, Lieutenant Adam Fischer's Regiment, Lancaster County, Pennsylvania Militia, who enlisted on 8 June 1782 as "Private 5th Class.
Covalt Station, in the valley of the Little Miami River about ten miles above Columbia near the present village of Terrace Park, Ohio, was established by Captain Abraham Covalt of New Jersey and a Revolutionary rebel. He left Pennsylvania, his residence, on 1 January 1789 with a party of forty-five, including Joseph. The women and children slept in tents during that bitterly cold and snowy winter. After arriving on 19 January 1789, the men built a strong fort, seventeen cabins and a mill. The outpost was named Covalt's Station after their leader.
Young Abraham Covalt of the Captain's family was killed by the Indians in 1789 some miles above Covalt's Station. On 17 March 1793 while getting timber for his own house, Captain Covalt with his two sons and Joseph Hinkle were attacked by Indians. Joseph was killed by tomahawks and then scalped. Captain Covalt, shot twice, urged his sons to run to the fort saying he was wounded. He managed to stagger one hundred yards towards his attackers brandishing his axe, then fell dead. He too was scalped. Another of the fort's soldiers, Abel Cook (either the father or brother of Joseph's wife Lydia Cook), was killed at Round Bottom after Harmon's defeat in 1791.
One of Joseph's descendants eventually married a descendant of John Raitt.
----------
T'was a dark and stormy night when the Lawton – a forty year old wooden 30 ton sloop owned and skippered by John Spalding and bound for Newcastle from Arbroath with a crew of three and carrying scrap iron – got into difficulties in a force eight north easterly gale off the uninhabited volcanic island of Fidra in the outer Forth estuary on 30 November 1875. The vessel became stranded and the shipping reports said that it was a total loss. The master and his son were saved, but one of the crew drowned.
Although not named in any of the official records, the unfortunate seaman was master mariner Alexander Croal, aged 75 years, from Arbroath and the widower of Susan Raitt (1803-1871), sister of my great great grandfather John Raitt (1805-1880), also a master mariner. On his death extract, his occupation is given as seaman mate, marine service, and it states that he drowned on 29 November 1875 at around 2am. His residence was given as 4 East Mary Street, Arbroath. The informant was the Lawton owner and master John Spalding who lived at 19 Catherine Street, Arbroath. The death extract goes on to say that at the time the death was registered on 7 January 1876, the body had not been found. A lighthouse was subsequently erected on the rocky island in 1885.
It seems that John Spalding himself may have also gone to a watery grave. A stone in Arbroath Western cemetery gives the name of John Spalding, shipmaster, who died 20 January 1895 aged 65. Two of his sons also died at sea - one in November 1876, aged 20, and the other in February 1881, aged 17. Possibly Alexander and John were related (which may have been why Alexander was on the boat) since I have come across a Croal-Spalding marriage. Alexander and his wife Susan appear to have had no children – unusual for the time, though the possibility that they died young should not be discounted.
And although there were many more deaths at sea as a perusal of the Angus coastal graveyard memorial inscriptions reveals, one other worthy of mention here is that of Alexander Raitt (the above John and Susan Raitt's brother Alexander's grandson), a master mariner who commanded a number of vessels and who died at Elsinore in Denmark in July 1869, age 36. I have not come across his death extract, but he is mentioned on a gravestone in Arbroath cemetery.
----------
The colony of Maryland in what is now the USA was granted its charter by Charles I in 1632. To try to gain settlers, Maryland awarded land to people who transported colonists to Maryland. In 1634, the first settlers – mostly Protestants - were sent into this area, however Maryland soon became one of the few regions in the British Empire where Catholics were welcome and was the first to pass a law upholding religious tolerance. Although Maryland was also one of the key destinations of tens of thousands of British convicts, most of the English colonists arrived in Maryland as indentured servants, hiring themselves out as laborers for a fixed period to pay for their passage. Maryland was one of the thirteen colonies that revolted against British rule in the American Revolution.
In Colonial Maryland, the sheriff was responsible for collecting taxes, rents and other monies owed to the governor, as well as issuing court summonses. The sheriff was appointed by the governor as a patronage position, and through the fees he was allowed to collect for himself, could bring the officeholder significant profit. However, sheriffs would often put forward their own money to cover the obligations of citizens who could not pay, and could consequently lose a great deal of money if unable to collect. The office of sheriff first appeared in Maryland in 1637/8 and the first known sheriff of Anne Arundel County (Maryland's third county and founded in 1650) assumed office around 1658.
John Raitt was Sheriff of Anne Arundel County from 1755-1757 and one-time armourer for the Province of Maryland. He was also a merchant, selling European and East Indian goods at a shop in a house he leased in Pinkney St, Annapolis. From 1745-1748, he was the (Maryland) Provincial Agent in England – a position not available to residents of Maryland. However, he subsequently resided in Maryland, building up wealth and fortune along the way and marrying his children into illustrious old-English families reaching back to royalty itself. During his tenure as Sheriff he saw some exciting times; holding in custody a runaway servant, John Bruff, imported on the Rose by Capt. Slade in 1755 and belonging to Jonathan Mulleneux of Elk Ridge – who reported another runaway servant as well as a couple of stray horses and who eventually ended up in gaol in 1756 for a long time for debt. An orderly servant of John Raitt accidentally drowned in 1750, and other of his servants drowned in the river Severn in 1754. See also Maryland Raitts.
----------
The Siege of Calcutta (present day Kolkata) was a four-day battle between the British Honourable East India Company, and Siraj-ud-Daulah, the Nawab (governor) of Bengal. The Nawab sought to wrest the city of Calcutta from European control, after tensions had risen due to the East India Company building fortifications in response to French rivalry as part of the Seven Years War. The British were unprepared for the ferocious Indian attack on 20 June 1756, and Fort William - containing the entire European population of the city - fell almost immediately, leaving the city in Indian hands. Many of the British prisoners were kept overnight in the fort's bare, low-ceiling dungeon with just two barred air-holes. The prison, known as the 'Black Hole', was little more than a cell intended to hold at most a couple of prisoners instead of the 145 men and one woman who were herded in. When they were released at dawn after ten suffocating hours in the hell hole there were only 23 survivors.
However, later reports estimate that only 76 persons lost their lives during the siege of Calcutta either in the actual fighting or in the Black Hole, while 142 Europeans survived. In trying to identity the names of the survivors there were the twin problems of trying to establish who was actually present during the siege and having proof of their survival afterwards. Positive evidence and diligent scholarship brought the total of survivors to 136. Then an additional six names of survivors was discovered based on a petition to Roger Drake, the acting Governor General of Calcutta, signed by them on 10 July 1756. Among these six names was one Thomas Raitt.
----------
Up to the close of the eighteenth century, either tramping on foot or riding on horseback was the ordinary mode of making a journey in North East Scotland along roads that were pretty rudimentary. Until the middle of the eighteenth century, it took three days for the mail to travel on its journey from Edinburgh to Aberdeen with the post-boys spending two nights en route. In October 1755, a regular postal service was established three times a week between Aberdeen and Inverness, with letters arriving within twenty-four hours. Some ten years later mail from London reached Aberdeen after six days.
However, the establishment of public conveyances for passengers was a separate matter from the carriage of the mails. It was not until 1758, when the population of Glasgow had risen to about thirty-five thousand, that a conveyance drawn by four horses, and accomplishing the journey in twelve hours, including stoppage for dinner, was successfully established between that city and Edinburgh. There was no other stage coach on that important line of road for another thirty years, nor did any acceleration in speed take place during that time.
Although there were stage conveyances southward from Aberdeen during the latter years of the eighteenth century, the first serious effort to establish a public conveyance to northward of Aberdeen seems to have been made soon after the construction of the Inverurie turnpike, by an enterprising citizen named Alexander Scorgie. Post horses and post chaises (light carriages) had hitherto been the recognized means of transportation on long journeys, but Alexander had a bolder plan. He started a passenger "Caravan" to travel on stated days between George Street, Aberdeen, and the house of John Norris, tailor, West Wynd, Huntly, Aberdeenshire. Scorgie's Caravan was a covered conveyance, which in its original form stood on two wheels, and was drawn by one horse. The covering was of painted canvas and accommodated four passengers. The driver sat outside on a flat board at one side in front, with accommodation for a passenger on the opposite end of the bench.
In September 1807, after he had ferried passengers to and from Huntly for a while, Alexander announced that for the more general convenience of the public, he would extend the journey as far as Keith (Banffshire) leaving Aberdeen every Monday, Wednesday, and Friday and returning on the intervening days. At Keith, saddle horses and gigs were provided for the conveyance of passengers going on to other destinations. He soon developed a new Caravan with full glass windows at front and sides and elegantly padded inside. This improved Caravan could boast four wheels, and was drawn by two horses driven tandem. It was specified to give full room inside for six passengers, but would accommodate eight at a pinch, with also two passengers outside. However, it was not until 1811 that regular mail coaches were established between Aberdeen and Inverness.
Alexander Scorgie may have been an ancestor or relative of my paternal grandmother Helen Scorgie, whose parents and family came from the same neck of the woods in Banffshire.
Extracted from: Northern Rural Life in the Eighteenth Century
Improved Locomotion -The Early Mails and Post-Boys - The Edinburgh Fly - Scorgie's Caravan - The Aberdeenshire Canal.
----------
The Lords of the Privy Council gave full licence and liberty to William Rait of Halgrein (amongst others) and whoever else is in his company to eat and feed upon meat during the forbidden time of Lent – and also upon Wednesdays, Fridays and Saturdays for one year after the date of this letter (signed in Edinburgh in March 1642.
----------
Cowie (from "coille" meaning wooded), a small village to the north of Stonehaven Bay, was once one of the most important areas in the North East of Scotland having been created a Royal Burgh in the 11th century.. It gained a further claim to fame in 2003 when an amateur paleontologist discovered the fossil of an air-breathing millipede less than one centimeter long and over 420 million years old. It was later confirmed as the earliest form of life on dry land ever found. Today, whatever still lies under the ground, still standing above are the ancient remains of Cowie's royal hunting castle and graveyard with its ruined chapel of Collyn (Capella de Collyn).
Cowie graveyard, situated within the parish of Fetteresso, and about a mile to the east of Stonehaven is one of great antiquity, having been established prior to 678 AD under the patronage of St. Nathalan (Nauchlan). The chapel was dedicated by William, Bishop of St. Andrews, in 1276 to St Mary of the Storms, but seems to have been suppressed as a place of worship some time before 1567. The ruins of the chapel, with its east wall pierced by three lancet windows, have a romantic position upon the top of a cliff adjoining the sea.
However, according to local lore, the chapel was "demolished by reason of the superstitious resorting thereto; and a certain man, called William Rait of Redclock, brought away some of the roof of the chapel, and built a house therewith, and in a little thereafter the whole house rained drops of blood."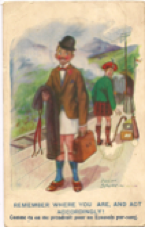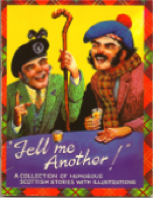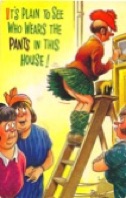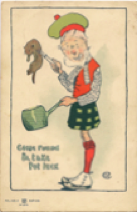 This page contains anecdotes I have come across about people called Raitt (and variations) as well as others associated with the family. They may or may not all be actual ancestors or relatives. New anecdotes are added at the bottom of this page. This is because although the text moves down automatically if I add something above it, the images associated with the text do not and so I have to move them all down manually.
*****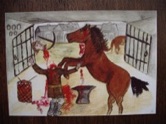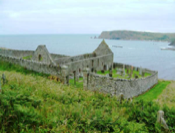 St John's churchyard
© Bruce Stanley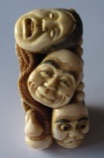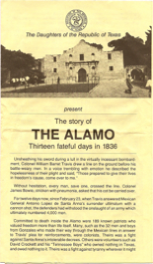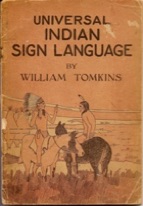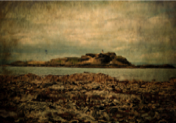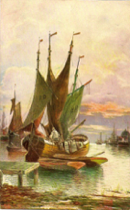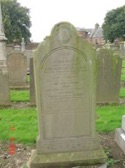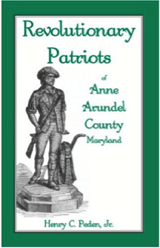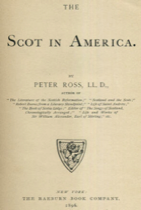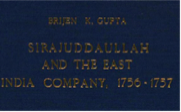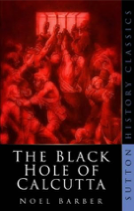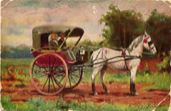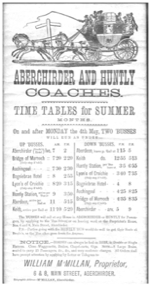 © with permission from ADCA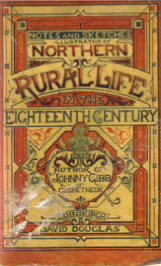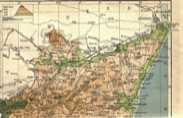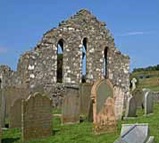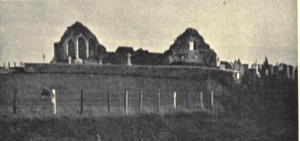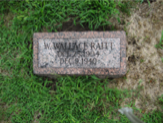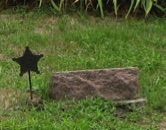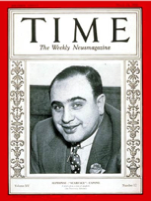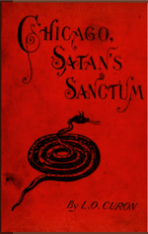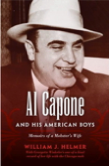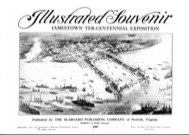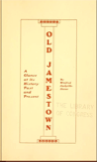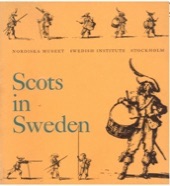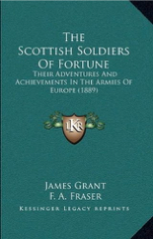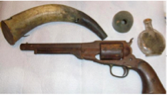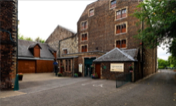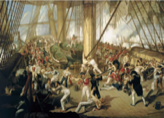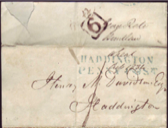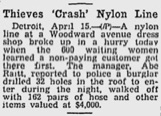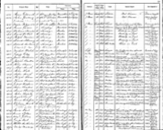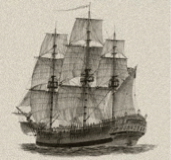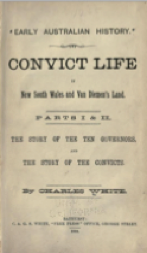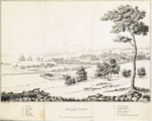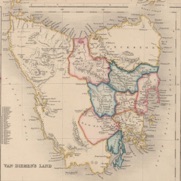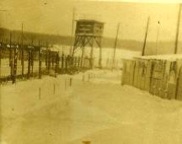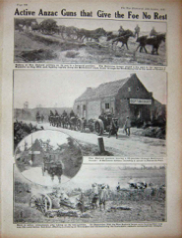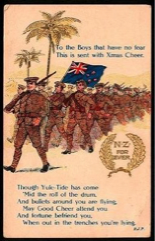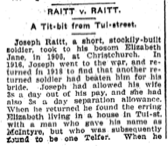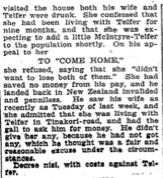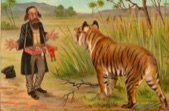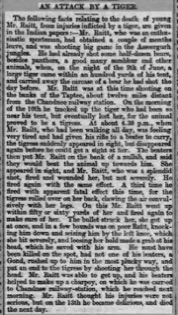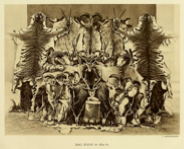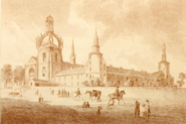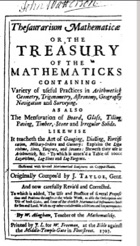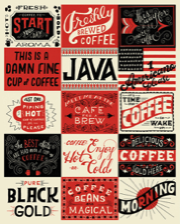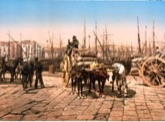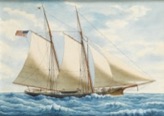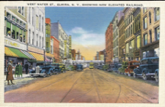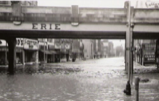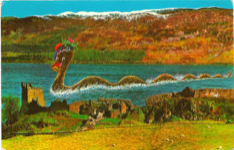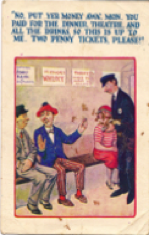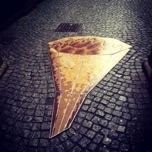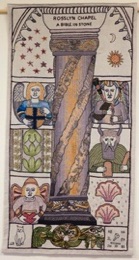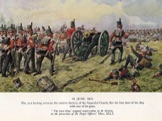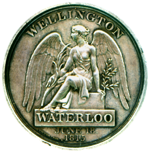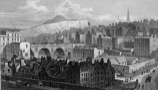 ----------
Grissel Jaffray was the last so called "witch" to burn in Dundee in November 1669. A respectable citizen of Dundee, married to a burgess and she was later accused of the crime of practising witchcraft. Not a huge amount is known about the charges brought against her as documents relating to her trial were mysteriously destroyed.
The records indicate that on 11th November, 1669, the Privy Council, having been informed that Grissel Jaffray was then a prisoner in the Tolbooth of Dundee, at the corner of High Street and Overgate, accused of " The horrid crime of witchcraft," issued an order for her trial.
The remit to the Church ministers and Dundee Town Council ordained that "If by her own confession, without any sort of torture or other indirect means used, it shall be found she hath renounced her baptism, entered into paction with the devil, or otherwise that malefices be legally proven against her, that then and no otherwise they cause the sentence of death to he executed upon her."
For whatever reason (probably religious), she was found guilty, and then executed by strangulation and her body burnt at the stake in the Seagate, almost opposite Horse Water Wynd where the first Cross of Dundee stood. There is a flame mosiac at the top of Peter Street and a blue plaque erected in her memory there.
Three men were responsible for her death - all leading ministers in the Dundee Presbytery: Harry Scrymsour of St Mary's, John Guthrie of South Church and William Rait of Third Charge, now St Paul's. William was probably the William Rait (also Raitt) born about 1615, son of the Rev James Rait, who was translated to St Paul's in 1662. James was a son of William Rait, 6th laird of Hallgreen.
Grissel was only one of some 3.837 persons known to have faced a formal accusation of witchcraft in Scotland. It is estimated that some half of those accused were executed. During the period of the European witch-hunts (roughly between 1450-1750) over 100.000 trials and around 50-60.000 legal executions took place. The last witch put to death in Scotland - burned at the stake in Dornoch - was in 1727.
----------
The Great Tapestry of Scotland, 143m long, took 50.000 hours to complete the 160 intricate hand-stiched panels cumulatively telling the story of Scotland. Whilst on display in Kircaldy in Fife, the panel depicting the story of Rosslyn Chapel was stolen in the morning of Thursday 10 September 2015. At the top left of the panel is an angel holding a shield bearing a black engrailed cross on a yellow background. This is a representation of one of the several carvings in the Chapel which show the coat of arms of the Sinclair family. The only problem is that their arms are a black engrailed cross on a white background! The arms shown are those of Sir Gervaise de Rathe of Rait castle! Looking at some photos of the carvings in the Chapel, it seemed to me that the background of the shield was really white, but that over the centuries, grime, paint loss, mould, whatever, had caused some discolouration, giving a yellowish tinge.
Determined to get to the bottom of this "error", I contacted the artist who designed the panel, but he replied that the design and colouring I referred to were decided by the ladies who stitched the panel because it was their Chapel and the design was approved by the Sinclair family.  
Not fully satisfied by this answer, I contacted the staff at Rosslyn Chapel. Their response was illuminating! Firstly, the panel is depicting the angel as it can be seen in the Chapel. The angel was carved in Scottish sandstone, which in the Chapel has three colours, grey, yellow and red. The angel photograph I showed them (at right) is in the crypt, and is of later origin, probably from the 19th century restoration work, and it was painted at that time.  No other carvings were painted and the colouring is not original.  But it does look like the original sandstone used to carve the angel was yellow.  The figures in the tapestry are stitched from memory by elderly ladies in the congregation, and using a little artistic licence to make their panel attractive, they have slightly re-imagined the colours.  None of the engrailed cross shields in the Chapel have been painted black and white, they are all the colour of the stone they are carved from. They go on to add that I am correct to state that the 1446 St Clair coat of arms would indeed have been a simple shield of a black engrailed cross on a white background. 
----------
John Impett was reputedly the youngest officer to have fought in the Battle of Waterloo seeing action as an Ensign in the 71st (Highland) Regiment of Foot (Light Infantry) aged just 15. He was made ensign on 14 April 1814 (presumably Lieutenant somewhere in between) and a Captain on 6 February 1835, going on half pay in January 1841. However he reappears as Captain, this time with the 25th Kings Own Bordered in 1844, serving in Canada and India. He returned to the 71st as a Lieutenant Colonel in 1854, and Colonel in 1859, and retired in 1861. He was appointed Sheriff of Madras, India and died there in 1865. John clearly had an interesting life. He was also awarded a medal by the Glasgow Humane Society and a chronometer by The Gentlemen of Glasgow when he rescued revellers who had fallen in through the ice of the Clyde in 1826 when the temperature was 10 degrees Fahrenheit. His elder brother Thomas was wounded in the Peninsular War at Toulouse, France, in 1814 having fought his way across Spain and Portugal with the 53rd Shropshire. Thomas also spent time guarding Napoleon on St Helena (see another entry in these Anecdotes for one of my relations - John Wilkie - who was possibly there at the same time!). He also fought in India and Canada where he died in 1833.
Why is this of interest here you might ask? Well, it turns out that the mother of John and his brother Thomas was one Maria Raitt! She seems to have been christened (as Mary) in Larbert, Stirling on 4 November 1764. Her parents were Thomas Raitt and Magdalen Taylor who married in Edinburgh on 27 November 1763. They also had a son Thomas christened in Larbert on 13 March 1766. Now, Marie married a Lieutenant John Impett on 12 September 1786 in Edinburgh - presumably he was stationed there and as a soldier they moved around. The couple had at least seven children born in various places in England, as well as Edinburgh. The first born, John, born in Edinburgh in 1787, died in Maidstone, Kent in 1795. On 30 April 1800 Maria and John Impett had another son born in Ashford, Kent whom they named John, after their first born. This is "Waterloo John" above! I will try and follow up on Thomas Raitt and his family.
----------
In the book English Adventurers and Emigrants, 1661-1733 there is the following entry: William Rhett the younger of South Carolina, merchant, aged 26. He has lived in South Carolina almost since birth until May 1719 when he came from there to London. In September 1718 the Government of South Carolina fitted out 2 vessels, the Henry commanded by Colonel John Masters and the Sea Nymph commanded by Hayrer Hall, both under the direction of Colonel William Rhett, to cruise in search of pirates. They seized a pirate ship called the Royal James commanded by Major Steed Bennett which they brought to Charles Town. Some days before they were to be tried, Bennett and the Master of the pirate ship, David Hariott, escaped with the assistance of Richard Tookerman who was then ordered to be closely confined. The 2 pirates were captured and convicted at Charles Town. When Bennett was taken he was found with a canoe, firearms and negroes belonging to Tookerman. After Bennett had been executed, Tookerman was released from prison. At a session in Charles Town in March 1719 Tookerman was convicted and fined for receiving a box of silver, amber and coral belonging to the deponent which were part of a Guinea cargo and which were found in the possession of Tookerman, his wife and his negroes. Tookerman had a small sloop commanded by Joseph Palmiter, a reputed pirate, which was constantly employed between a pirate rendezvous in the Bahama islands and South Carolina. When the deponent left Carolina, Tookerman was still in prison but had since stolen several horses and negroes and run away with them to Virgina from where went to Barbados and Jamaica. he was brought back to England in HMS Mary. See under American Raitts - South Carolina for more on Colonel William Rhett.
----------
It seems that Orville Dorward Raitt (see above) was not the only black sheep in the family. His uncle James Dorward Raitt (Jr), born in 1873 in Deer Creek, Illinois a couple of years after his parents and elder sibling emigrated to the United States, was arrested and convicted for insurance fraud in the late 1930s. The case was written up in several Lincoln, Nebraska newspapers. It appears that James had already been in the news before. On 23 Sept 1910 the Nebraska State Journal reported a court case involving James who had sold a mill for $16,000. The buyer later claimed in court that it was only worth $5000. Testimony revealed that his dissatisfaction with the deal emanated from the chiding of his wife. It looks as though on this occasion James was found not guilty.
But then a fraud action was brought in the district court for Douglas county against James D. Raitt and others on 8 January 1916 with respect to a land conveyance fraud. A trial began on 16 April 1916, but the jury failed to agree on a verdict. At the second trial, they reached a verdict on 3 June 1916 against James. The jury awarded $12,556.81 in favour of the plaintiff. Then again on 31 January 1920, the local newspaper reported on the outcome of yet another case involving James with a judgment of $9,841.87 obtained in Douglas county against him and others.
Quite some years later, it was reported in the press in October 1937 that J. D. Raitt of Omaha had had his real estate broker's licence cancelled following a complaint in connection with the sale of a tract of land priced by the federal land bank at $3500 and sold by James for $5000. Two years later, it was reported in the Nebraska State Journal for 3 August 1939 that an Omaha real estate man was charged with being the master mind behind a $70,000 insurance fraud scheme involving fake automobile accidents where some of the accident "victims" of whiplash injuries collected their insurance claims. Federal authorities announced that 29 of the 52 persons indicted were under arrest. These included James D. Raitt of Omaha, taken into custody at David City. Giving his age as 66, he was later found guilty on seven counts including conspiracy to violate the mail fraud statute and actually violating such statute, and was sentenced to four years in prison (Leavenworth Penitentiary, Kansas) plus a fine of $2000. It seems that not only did his nefarious dealings cost James his liberty, they also cost him his wife.
----------
In 1809, the American schooner Rait, commanded by Captain Thompson, of Baltimore, entered the port of Naples, with coffee. It was sequestered, but soon after released, on the representations of the American consul, Mr F. Degen.. The Marquis De Gallo, Minister for Foreign Affairs, on this occasion wrote the following letter to Mr Degen:
Naples, July 9, 1809
Sir – The king having taken into consideration your note of 28th of May, relative to the American schooner Rait, capt, Thompson, which sailed from Baltimore for Naples, with a cargo of coffee, and provided with the necessary papers in due form, has decided that the said vessel shall be restored to capt. Thompson, who may make free use of the merchandise and property in contains. At the same time his majesty has decided as a general measure, that all American vessels arriving in this kingdom…. shall be freely admitted therein……"
According to the National Register for 1816, "this letter was sent to America, profusely distributed there, and was the cause that, in 1810 and 1811, many American vessels with rich cargoes successively entered to port of Naples…..When the number of vessels had increased to thirty, the merchandise was seized, under pretence of an order from Bonaparte at Paris, and sold at auction. Some vessels were also sold, with the exception of some that were kept to be equipped for service of Murat. The Rait, for instance, still forms part, at this moment, of Ferdinand IV."
Who this particular ship was named for is not known. In 1814-15 there was no householder living in Baltimore with the name Rait or its versions. There were, however, two sea captains named Thompson: John living at 116 Wolfe St, Fell's Point; and Alexander living at 26 Alisanna St, Fell's Point. There was also Nathaniel, ship chandler, living at 11 Thames St, Fell's Point.
The good ship Rait was, however, not the only vessel to be so illustriously named! There was one built some twenty years later in New Brunswick called the Margaret Rait (see New Bruswick to Jamiaca).
----------
Richard George Raitt was born in Unadilla, New York in 1901 (see Bovina Raitts) and after gaining much fashion experience as a merchandiser and buyer for ladies apparel was desirous of owning his own store. This happened in 1938 when he purchased the leading fashion store of Gorton Coy on the corner of Main Street and Water Street in downtown Elmira, New York. In anticipation of the flooding of the Chemung river in May 1946, he had sandbags stacked up at the doors of the shop and along the display windows facing Main Street and Water Street. The floodwaters were apparently relatively shallow there, only about two or three feet and the basement of the building was very solidly built. There were several leaks where water was squirting in, but they were minor and several employees kept watch on them, collecting the water in buckets when necessary.  Other buildings downtown had their basements flooded, but the Gorton building held firm.  Richard managed to call the company that had constructed the building and ask if it was likely to cave in.  They told him, "It'll float first!"  It was significant that it held, because not only was the basement was an active sales area, but the elevator machinery was situated down there. The sound construction of the building and the foresight of Richard saved a lot of merchandise and avoided some extensive repairs.
----------
A number of newspapers picked up the story of a Mr Raitt being killed by a tiger in India: the Northern Warder and Bi-Weekly Courier and Argus, July 28 1876; the Dundee Courier and Argus, Friday 28 July 1876; the Aldershot Military Gazette, Saturday 29 July 1876; and the Luton Times and Advertiser, Saturday 29 July 1876.
An Attack by a Tiger
The following facts relating to the death of young Mr. Raitt, from injuries inflicted by a tiger, are given in the Indian papers: - Mr. Raitt, who was an enthusiastic sportsman, had obtained a couple of months leave, and was shooting big game in the Asseergurh jungles. He had already shot some half-dozen bears, besides panthers, a good many sambhur and other animals, when on the night of the 9th of June, a large tiger came within an hundred yards of his tent, and carried away the carcase of a bear he had shot the day before. Mr. Raitt was at this time shooting on the banks of the Taptee, about twelve miles distant from the Chandnee railway station. On the morning of the 10th he tracked up the tiger who had been so near his tent, but eventually lost her, for the animal proved to be a tigress. At about 4.30 p.m., when Mr. Raitt, who had been walking all day, was feeling very tired and had given his rifle to a beater to carry, the tigress suddenly appeared in sight, but disappeared before he could get a shot at her. The beaters then put Mr. Raitt on the bank of a nullah, and said they would beat the animal up towards him. She appeared in sight, and Mr. Raitt, who was a splendid shot, fired and wounded her, but not severely. He fired again with the same effect. A third time he fired with apparent fatal effect this time, for the tigress rolled over on her back, clawing the air convulsively with her legs. On his Mr. Raitt went up within fifty or sixty yards of her and fired again to make sure of her. The bullet struck her, she got up once, and in a few bounds was on poor Raitt, knocking him down and seizing him by the left knee, which she bit severely, and loosing her hold made a grab at his head, which he saved with his arm. He must have been killed on the sport, had not one of his beaters, a Gond, rushed up to him in the most plucky way, and put an end to the tigress by shooting her through the head. Mr. Raitt was able to getup, and his beaters helped to make up a charpoy, on which he was carried to Chandnee railway-station, which he reached next morning. Mr. Raitt thought his injuries were not serious, but on the 13th he became delirious, and died the next day.
I am not sure which Raitt this is, but he worked for the Bombay Uncovenanted Service. The Uncovenanted Civil Service was the name given to the lower echelon of the general civil service in India under both the East India Company and the Crown. The Uncovenanted Civil Service (as opposed to the Covenanted) was recruited almost entirely from persons born in India, whether European, Eurasian or Asian. In 1892 it was divided into an Upper (Provincial) Service and a Lower (Subordinate) Service. In fact, since the death was reported in the Dundee Courier as well as the Aldershot Military Gazette, then this might indicated that Mr. Raitt was a son of a military Raitt – possibly Colonel Francis Jolliffe Raitt (see under Military Raitts) who resided in Bombay; or perhaps a Rait(t) of Anniston (the headline in the Dundee Courier actually spelled the name Rait, though Raitt was used throughout the text). In fact, a note in the Dundee Courier for 28 July 1876 has a snippet from the Calcutta Englishman for 27 June 1876 which states "Mr A. Raitt, son of Major Raitt, has been killed by a tiger near Khandwa."
----------
The Minute Book of 4 May 1703 for King's College, Aberdeen records that 'The Principall and remanent masters taking to heir serious consideration how much it may be for the advancement of learneing & interest of the said University that Mathematicks should be professed and taught therein' appointed Thomas Bower to teach the subject both publicly and privately in the College. Thomas Bower remained the first professor of mathematics at King's until about 1712. However, since lack of money and dilapidated buildings were the predominating problems, no attempt was made to replace Bower. In 1719, the New Aberdeen council discharged the Old Aberdeen magistrates from their contract to collect the tax on liquor which had contributed to the professor's salary and three years later took legal advice 'how the Town shall be secured against any professor of Mathematicks that shall be hereafter presented'. The teaching of mathematics remained the responsibility of the class regents.
It was not until 31 October 1732 that the Senatus 'taking unto their serious consideration that this Society hath been at a great loss for the want of a publick Professor of Mathematicks' nominated Alexander Rait. Two months earlier, Rait, a graduate of King's who had 'taught Mathematicks privatly in this college with great approbation', had been appointed to assist the ageing sub principal, Alexander Fraser, whose class was about to start its semi year. Rait held both offices until he became a regent two years later. His successor as Fraser's assistant, Thomas Gordon (who was to hold various college posts for nearly sixty-five years), recorded that Rait had been given his professorial rank 'in order to gain him more respect from the students, ... but without any salarie; nor did he teach any but Mr Fraser's class'. The title was not used again until 1800.
----------
James Rait was born in 1808, possibly in Edinburgh. That is where he was convicted of house-breaking by the Edinburgh Court of Justiciary on 19 July 1837. He was sentenced to 14 years in prison - not in the Edinburgh city jail, but instead the penal colony on Van Diemen's Land (or Tasmania as it is known today). Between the time he was convicted and before he was deported, James was first imprisoned and then from 15 August 1837 held onboard the prison hulk Fortitude at Chatham where from the register we learn his age was 28 and besides housebreaking he had former convictions (for drunkenness) and imprisonment (he denied this) which was probably why he was sentenced to 14 years. Happily, he was unmarried – unlike some of his co-convicts, one of whom, sentenced to seven years in Van Diemen's Land, was married with ten children! James could both read and write and his trade was watch and clock maker. Presumably he did not have enough clients with clocks to mend which was why he supplemented his income with housebreaking. The gaoler's report details that his character was very bad, although he seemed not to have a lot of dubious connections.
Clapped in irons and taken aboard the convict ship Moffat, James, along with 399 other convicts, awaited the long voyage to Australia via the Cape. He arrived in what was to be his new home on 1 April 1838. The 143 day voyage was fairly eventful. The Moffat, 820 tons, built in Bengal, fitted out in Deptford in October 1837 for carrying 400 prisoners, set sail on 7 November 1837 from Sheerness on its second voyage to Van Diemen's Land, but was forced into Spithead a bit further down the coast to replace rigging. After some delay, although the voyage to the equator was tedious, the weather held fine. By the twelfth week scurvy had begun to affect the prisoners. The surgeon superintendent thought this was not anything to do with the ship which was large and commodious or the diet, but rather to the delay in beginning the voyage and to the generally poor condition of the prisoners, who were unable to face the cold and were confined below decks in a polluted atmosphere. The vessel was cleaned by scraping and dry holy-stoning the deck and the applying chloride of lime. Beds were taken on deck every day and the men had clean shirts every Sunday. The prisoners on this ship were apparently more fortunate than some as they were allowed to indulge in 'innocent recreation', and singing and dancing every evening. The surgeon's report noted that James was quiet and orderly.
One wonders how James himself was treated on board – conditions at the best of times for normal crew and passengers were never particularly good, so it must have been much worse for convicts, shackled below decks in cramped quarters and sleeping in hammocks. They were only allowed on deck occasionally for fresh air and exercise. Three of the convicts died en route. One of James's fellow prisoners was kept in solitary confinement, given 25 lashes for misconduct and insubordination, and served in chain gangs on arrival. Another, after arrival, was punished several times for absconding, but succeeded in 1846 in evading authorities and escaping on a ship to Adelaide where he changed his name and married. The final port of call for the Moffat on this trip was not Hobart in Van Diemen's Land, but rather Sydney where it arrived on 4 April 1848 with several passengers who had been on the ship all the way from England (one wonders what they must have felt being cooped up for nearly four months with 400 convicts!), as well as thirty prisoners of the Crown, and nine soldiers of the 50th regiment.
From the Van Diemen's Land convict records we discover that James was 5ft 5in without shoes, his complexion was fair, his hair was dark brown and his whiskers were reddish, he had grey eyes and light brown eyebrows. His head was round, his visage was oval, he had a high forehead and a medium nose, chin and mouth. The record adds he was 29 and was born in Custarven, Scotland (though just where this is I haven't found – my guess is that it is meant to be Corstorphine – originally a village to the west and separate from Edinburgh, but now a suburb of the city). The space for trade is left blank. James appears in the convict muster rolls and ledger returns for 1841, 1846 and 1849 and he seems to have been in paid labour. For instance, in 1841 he looks to have been in the employ of Mr Barclay of Hobart, while in 1849 he seems to have been in a position paid by J. Hamilton of Hobart. However, it seems that he was not exactly a model prisoner – over his years there he was frequently drunk and disorderly, insolent, absent without leave – his punishments included loss of pay, 25 lashes, 14 days in the cells, 14 days solitary confinement and six months hard labour.
Whether he was actually released in 1851 or 1852 after serving his 14 years, is not known. But presumably he would have stayed on in Tasmania rather than have returned to Scotland where he may not have had any family left. Indeed, a James Ramsey Rait is recorded as dying in Hobart in 1881 aged about 70 – buried with his wife Isabella (Tait), who he married in January 1860 in Hobart, and one other – possibly a child. The timeframe is certainly right. There were, however, other Raits in Hobart – a James Rait married Florence Green there in 1899 – could he have been the son of "our" James? Also a James Miller Rait married Elizabeth Jane Spotswood there in 1879 – though he was born in 1853 – and they had a son Alexander born in 1880. There was also a John Rait, born in Scotland in 1836, who married Isabella Fulton there in 1863 and had several children – James Fulton Rait being born in 1880. And a James Rait was a member of a jury in 1889 in Hobart. Whether they were related to the James in this story is yet to be discovered.
----------
But talking of prisoners, it is worth mentioning here two other Raitts who were certainly not convicts. Lance Sergeant William Raitt of the Gordon Highlanders, soldier number 2878636, was a prisoner of war in Stalag camp 383 at Hohenfels in Bavaria, Germany during the 2nd World War. He appears to have been on the Entertainment Committee at the camp. Another POW was Trooper J. G. Raitt of the South African Armoured Car Company, soldier number 53519, who was captured on 20 November 1941. He eventually escaped from his camp and reached safety in Switzerland where he was interviewed on 23 January 1944.
----------
Whilst he was serving overseas during the 1st World War, Rifleman (and seaman) Joseph Raitt, son of James and Helen Raitt of Lyttelton, New Zealand, did not receive a Dear John letter from his wife. However, when he returned home to 197 Vivian Street, Wellington in June 1918 after a spell in hospital where he was admitted on 6 July 1916 following wounds sustained in battle almost immediately after arriving on the Front, Joseph found his wife, Eliza Jane, living with another bloke. He subsequently divorced her, it becoming finalized in August 1918. The papers had a field day with the whole lurid story being aired.
In the Evening Post for 16 August 1918 under the column Severed Ties and the heading A Soldier's Petition, it says:
"Joseph Raitt, a returning soldier, said he left New Zealand in 1916 and returned in June of this year. While he was away his wife Eliza Jane Raitt, drew his pay, but on his return he found her living at Tui-street with a man variously known as M'Intyre and Telford. She admitted that she had been living with the man for some time, and made similar admissions on subsequent occasions. A private detective gave corroborative evidence, stating that Telford was also a returned soldier. A degree nisi was granted, with costs on the lowest scale against the co-respondent."
The story was picked up by the Dominion on 17 August 1918 under the heading Divorce Court. Here it says that:
"A returned soldier name Joseph Raitt, petitioned for the dissolution of his marriage with Elizabeth Jane Raitt on the grounds of misconduct. The parties were married on July 31, 1906, at Christchurch. The petitioner enlisted and left New Zealand with the Ninth Reinforcements, and was invalided and returned home to the Dominion on June 15 last. During his absence his wife received his pay and allowances. When he returned he obtained his wife's address from Base Records, and went to Tui Street, and there found his wife and a returned soldier named Telford, who were both very drunk. When questioned his wife admitted she had been living with Telford for the past eight or nine months. Corroborative evidence was given by Samuel Fee, private detective. A decree nisi was granted, to be made absolute in three months, and costs were allowed on the lowest scale."
A few days later, the NZ Truth for 24 August 1918 under the heading Raitt v. Raitt – A Tit-bit from Tui-street, had a lengthier, more tittle-tattle, article.
"Joseph Raitt, a short stockily-built soldier, took to his bosom Elizabeth Jane, in 1906, at Christchurch. In 1916, Joseph went to war and returned in 1918 to find that another returned soldier had beaten him for his bride. Joseph had allowed his wife 3s a day out of his pay, and she had also 3s a day separation allowance. When he returned he found the erring Elizabeth living in a house in Tui-street with a man who gave his name as McIntyre, but who was subsequently found to be one Telfer. When he visited the house both his wife and Telfer were drunk. She confessed that she had been living with Telfer for nine months and that she was expecting to add a little McIntyre-Telfer to the population shortly. On his appeal to her "To Come Home" she refused, saying that she "didn't want to lose both of them." She had saved no money from his pay and he landed back in New Zealand invalided and penniless. He saw his wife as recently as Tuesday of last week, and she admitted that she was living with Telfer in Tinakori-road and had the gall to ask him for money. He didn't give her any, because he had not got any, which he thought was a fair and reasonable excuse under the circumstances. Decree nisi, with costs against Telfer."
----------
On 9 Dec 1940 the local newspapers reported that Wallace Raitt, 36, a farmer living six miles southwest of St Edward, Nebraska was fatally burned the previous evening when he attempted to light the fire in a heating stove at his home by throwing kerosene on the hot coals. In the explosion that followed his clothing caught fire and he became a human torch. He ran outside into the yard followed by his wife, Mary Anne, who tried in vain to extinguish the flames, severely scorching her hands while attempting to beat out the flames which burned all the clothing from her husband's.
Leaving her husband lying on the ground Mary Anne rescued their two and a half year old daughter from the bedroom and drove to the Floyd Nieman home a mile and a half distant to summon firemen and a doctor. In the meantime, Wallace managed to call out to their four small boys, all ranging from four to nine years old and asleep in a second story room. They broke a window of the room and crawled out onto the roof of a porch to safety.
The fire swept through the interior of the home completely destroying the contents but firemen arrived in time to save the exterior. Wallace Raitt was taken to St Edward's hospital where he died a few hours later.
Ironically, his Korean war-hero son William Wallace Raitt died on 6 Dec 1993 aged 62 at his home in Liberty, Utah of accidental carbon monoxide poisoning together with his wife Sheila (see under Military Raitts).
----------
What happened to Orville Dorward Raitt, born of Scottish ancestry, in Rising City, Nebraska in 1902? He was the grandson of John (Dorward) Raitt who had emigrated to Illinois in 1863, and son of John Dorward Raitt, who came to America with his parents when he was one month old. In 1920, Orville was a boarder in Union Township, NE with a brother and sister and their families as neighbours. A few years later he was in Iowa where he married in his early twenties, before returning to Nebraska where a daughter was born in 1926. He then moved to Chicago where he appears (alone) in the 1930 census. He presumably got divorced in the interim because he re-married there later that year, having a son in 1932 who was named after him. However, then he just disappeared off the face of the Earth. No forwarding address, no birthday cards sent to his infant son, no record of death, no nothing. After seven years, he was declared legally dead – but what happened to him is a mystery. Shortly after his disappearance, one of his brothers went to Chicago to talk to the authorities and they informed him that Orville had been a member of Al Capone's mob and the word was out that he had been murdered and they didn't expect to find a body.
Alphonse Capone, of Italian ancestry, was born in Brooklyn, New York, in 1899. He moved to Chicago when he was 22 where his job was to persuade speakeasy proprietors to buy illegal alcohol as a result of prohibition laws. A couple of years later he controlled over nearly 200 illegal drinking establishments and had his fingers in many other pies - using ruthless tactics such as the killing of competitors. In one year alone some 130 gangsters were murdered in just one district of Chicago – several in the infamous St Valentine's Day Massacre. Partly because of police corruption, gangsters were able to make huge profits. It is estimated that by 1929, Capone's income was over $100 million from illegal alcohol, gambling dens, vice and prostitution and various other rackets. At the height of his career, Capone was employing over 600 gangsters to protect his nefarious businesses from rival gangs. Finally indicted in 1931, Capone was jailed in 1932, paroled in 1939 and died in 1947.
In jail and coupled with the repeal of prohibition in 1933 Capone's power and influence diminished rapidly – and this meant that erstwhile rivals were free to extract revenge on Capone's gang members. And so this is possibly what happened to Orville Dorward Raitt – maybe the life of a farmer and family man was not for him and the bright lights of Chicago and the attraction of easy money and the excitement of the times lured him to leave his family and join Al Capone – with the result that following the latter's downfall, those that Orville may have ridden roughshod over during those heady years handed him the ultimate punishment – perhaps a pair of concrete shoes. However, see more recent information about him at Orville Dorward Raitt.
----------
Alexander Raitt left his native Scotland about 1825 to try his luck in New Brunswick, Canada. There he later met and married a young Irish immigrant named Ann Gosnell. The Gosnells were originally from England, by way of Cork County, Ireland, where they stopped off for a hundred years or so. The name "Gosnell" appears to have evolved from "Gosnold", which is attached to Henry Gosnold/Gosnell (born in Otley, Suffolk in 1565}, who was dispatched to Cork by Elizabeth I as the Attorney-General for the province of Munster in 1596. Henry was secretary to his cousin Robert Devereux (The Earl of Essex), who was also sent to Ireland by Queen Elizabeth to settle the unrest there. The Earl of Essex fell into disfavour with the Queen and was beheaded in the Tower of London in 1601. Sir Henry became Second Justice of Munster in 1602 and was a part of the commission that divided Munster into counties, Cork County being designated at this time. A relation of Sir Henry's was Bartholomew Gosnold. He explored and named much of the New England coastal area (naming Martha's Vinyard after his daughter}. More famously, he was one of the founders of the Jamestown Colony in Virginia, dying there during the first winter. Recently, his grave site was discovered and his body exhumed, in the interest of learning what scourge befell the ill-fated colony.
----------
Some forty five years ago a colleague I used to visit fairly often in Stockholm gave me a copy of a little book called Scots in Sweden, published in 1962. I still have the book today as a treasured possession. Over the centuries there had been many Scots in the country - merchants, but often soldiers who went there to help King Gustavus Adolphus in his war against Denmark in the early seventeenth century. The King had some 34 Scottish Colonels and 60 Lieutenant Colonels in his service - including a whole list of Sinclairs who were elevated to the Swedish aristocracy by becoming the Counts of Lambahof and the Barons of Finnekumla of that country.
In the book Scottish Arms, there is mention of the arms of Orchardtoune of that Ilk. However, no such family ever existed, and the Litera prosapice under the Great Seal, issued in 1663 in favour of John Orchardton, Major of the Guards of the King of Sweden, is one of the best examples of a genealogical fable sanctioned by the highest authority, of which there were many in the seventeenth century. Orchardton was a major of a regiment of foot and apparently the Swedes at last became so suspicious of the universality of high birth among the Scottish soldiers of fortune who joined their army, that in some cases they insisted not on a mere certificate, but exacted a formal genealogy on parchment, with the arms of ancestors painted at the top and an own self-portrait at the foot (an early form of identity card!) before receiving him a member of the Ridderhus. Major Orchardton attained the rank of Colonel, and died in 1679. For his arms, the birthbrief gives him sixteen quarters, including Rait on his father's side! In a further interesting twist, the mother of the William Purves born 1686 (who just might be my earliest known ancestor on that side) was named Helen Orchardsone - near enough the same to be confused in those early days.
----------
In the days of yore, Highlanders used to hide their claymores and dirks under the eaves of their thatched crofts to prevent confiscation by the authorities, but also to be available at a moment's notice to defend themselves. So it was of some interest to learn that during recent roof renovations to the main farmhouse of the Raitt Homestead Farm Museum at Eliot, Maine, USA a relic from a bygone age literally fell out of the eaves. It was a Beals Remington Revolver dating to 1858. With it was a powder horn and other sundries. The homestead had been built in 1896 by Charles A. Raitt, a descendant of Captain Alexander Raitt from Scotland - but just who the revolver belonged to or who hid it when is not known. The finds are, however, now on proud display in the Museum.
----------
Glenkinchie, as you may know, is a single malt whisky, produced at the Glenkinchie Distillery in East Lothian, Scotland. It is one of only three remaining Lowland malt whiskies in production. Glenkinchie lies in a glen of the Kinchie burn near the village of Pencaitland some 15 miles south east of Edinburgh in rich farming country. Its origins date back to 1825 when, as the Milton Distillery, it was opened by farmer John Rate who farmed the adjoining lands of Milton, Lempock Wells and Peaston Bank. Like most distilleries at the time it was very much a secondary concern of the farm – simply another way of supplementing income by utilizing the barley he grew.
The business became a partnership consisting of John and his brother George who was also a farmer, and it remained in operation at least until 1834 - there are no records of any activity for the period from 1834 until some time in 1837, when the Rate brothers are recorded as licence holders of the Glen Kinchie distillery (also known simply as Kinchie). The re-named distillery took its name from the burn that ran through the glen and from which it took its water. The name Kinchie itself was derived from de Quincey – the name of the original owners of the land in the 14th century. James Gray took over the running of the distillery in 1840. However in 1852 John Rate regained control in order to close down and sell the premises, which he did the following year, to Mr Christie, another farmer, who converted the building into a sawmill. The precise location of the original distillery is now apparently unknown, although it was certainly in the proximity of the existing Glenkinchie distillery.
John Rate was born in Saltoun, Haddingtonshire (East Lothian) on 6 Sept 1791 to George Rate and Christian Park, who married there on 5 March 1786. Christian was still alive in 1841. His brother George was born there on 9 Nov 1795 and married Jane Park in 1821. He died before 1861. John married Sarah Jane Bland from Ireland in 1839 and also died before 1861. They both had several children. George's son George, also a farmer in Mongowells and Lempockwells, married Alicia who died in 1918 at the ripe old age of 94. She was the daughter of Captain Bowen, who as a midshipman on board the Victory at the Battle of Trafalgar in 1805, was standing so near Admiral Lord Nelson when he was shot that his uniform was bespattered with his Lordship's blood.
By complete chance I came across a letter (or at least envelope) from George Rate sent from Lampackwells to Henry Davidson in Haddington dated 21 Feb 1835.
----------
As a young lad Abe Raitt emigrated from Poland to America in 1914 with his parents and they settled in Detroit. Details on the family are to be found under Michigan Raitts (as well as briefly under American Raitts.) Life was probably pretty uneventful until one day in April 1946 when Abe, just turned 43, married with two young sons, was the manager of a dress shop in Woodward Avenue, Detroit. According to a news item in the Montreal Gazette, on 15 April some 600 women were patiently waiting in line outside the shop to buy nylons, when word got out that a non-paying customer had beat them to it. Abe reported to the police that a burglar had drilled 32 holes in the roof of the shop to enter during the night and had walked off with 162 pairs of hose and other items valued at $4000 (that's about $47,000 today!) It doesn't say whether the thief was wearing a stocking over his face to disguise himself (or perhaps herself)!
In Linlithgow gardens, near Edinburgh, there is a sign (shown opposite) commemorating poor old George Raitt whose apparition (a screaming severed head) is said to haunt the narrow wynds around Annet House in Linlithgow. George was a blacksmith who "lost the heid" when he attempted to kill an old horse using a pickaxe. As the implement entered the horse's skull, it threw back its head wrenching the pickaxe from Raitt's grasp. The wooden handle caught the hapless blacksmith under the chin, ripped off his head and propelled it over the town wall. It was never found: carried off perhaps by the wild dogs which inhabited the outlying area. I don't know the date of his demise, thus it is difficult to pinpoint the exact person.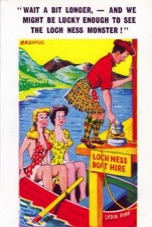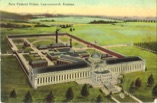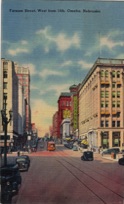 ----------
Two for the price of one! Unlike four of his siblings who emigrated to North America, James Bowden Raitt, born in 1893 in Arbroath, built a career with a local engineering company where he was employed for over forty years - at one point having the wonderful job title of progress chaser. An energetic and active man, James helped run the local football club, was bowls champions, played Father Christmas for his firm's children, was involved in the church as well as the local mason lodge. These activities within the Arbroath community earned him the British Empire Medal (BEM) in May 1960 which was presented to him by the Earl of Airlie on behalf of the Queen. The BEM is awarded for civil or military service worthy of recognition by the Crown.
Bertha Hunter Raitt, youngest daughter of James Bowden Raitt, was born in Arbroath on 24 May 1921. She was not only the youngest piper in Scotland, but also probably the only girl piper in Scotland at the time. Her grandfather had been a Pipe Major in the Black Watch for some forty years and he obviously provided much inspiration and encouragement to his young granddaughter. By the age of 11, Bertha has already given several public performances in Arbroath, including piping in the haggis.
More details of James Bowden Raitt and his siblings, as well as Bertha, will be found on the Raitts of Conon and Colliston page.
----------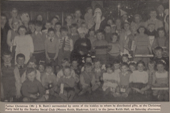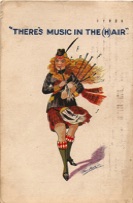 As noted on the California Raitts page, Charles Kingsmill Raitt, born 5 July 1898 in Winnipeg, Manitoba, served in the US Navy in Europe as a Seaman 2nd class during the 1st World War. He is recorded as arriving at Ellis Island, New York on 21 January 1919, aged 21, aboard the passenger ship Giuseppe Verdi which left Genoa, Italy, on 4 January 1919. The ship's crew list has him down as Charles K. Raitt, age 21 years and 5 months, single, born 5 July 1997 in Winnipeg, Canada. Almost certainly unknown to him, among the many other servicemen returning home on the same ship was Ernest Hemingway! The crew list gives his name as Ernest M. Hemingway, aged 19, single, born 21 July 1899 in Oak Park, Illinois. Written above these details is a number 16458 and a date 10 May 1918 and the words taken up (took up duty?).
Hemingway, a reporter for the Kansas City Star before the war, was apparently not only the first American to return from the Italian front, but also the first American wounded - with some 227 wounds in fact! A newspaper report in New York newspaper The Sun the date after he returned home tells his story. He had joined the Red Cross in France as an ambulance driver and was transferred to the Italian front in July 1918, although it seems he entered Italy on 7 June. He was wounded on 8 July and arrived at Milan hospital on 14 July.
He had been distributing chocolate and cigarettes to front line trenches in the Piave district when a mortar shell exploded over his head. In need of attention, an Italian stretcher party tried to carry him away but were cut down by Austrian machine gunners. Badly wounded, he subsequently spent three months (some reports say six) in hospital in Milan having numerous bullets and shrapnel fragments extracted from his head, body and legs. During his recuperation, Hemingway fell in love with an American Red Cross nurse (though after he returned to the USA, she found another love). He eventually returned to the front in October and remained there until the armistice - being released from the Red Cross on 16 November. He was decorated for heroism by the Italian government for carrying a wounded Italian soldier to safety despite being injured himself and sustaining further wounds during this deed. For his bravery he was awarded the Silver Medal of Valour - one of the first Americans thus honoured. His experiences in his short, but traumatic, time in Italy were the inspiration for much of later writings.
----------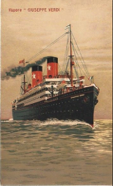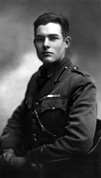 An urgent appeal was launched by the Perth Courier & Advertiser in April 2018 after the ashes of a Perth woman were found in the bottom drawer of an old filing cabinet bought from the Community Furniture Store in York in the north-east of England. According to the label on the container, the ashes were those of Elizabeth Raitt who lived in Needless Road, Perth. She had died over 25 years ago on 28 November 1992 at Hillside Hospital, Perth and was interred at Perth Crematorium - nearly 300 miles from York! The purchaser returned the ashes to the charity centre and volunteers set about trying to find the owner. Following the appeal, the charity centre were able to establish that Mrs Raitt's daughter, Fiona – a former professor at Dundee Law School – had recently moved to York. Her removal company had delivered a surplus of office furniture to the York charity, including the filing cabinet and the forgotten package languishing in the bottom drawer. The ashes were subsequently returned to her.
Elizabeth had been married to Eric Raitt, who lived on in Needless Road, but he died there in 2007. The record shows that an Eric Morgan Raitt, died in 2007 in Perth, aged 95. His mother's maiden name was given as Morgan. This is presumably him. What is interesting, though, is that there was a Rudolph Morgan Raitt who also died in 2007 in Perth, aged 95 - and his mother's maiden name was also Morgan! Their full death records are not yet available online and I cannot find a birth or marriage record for Eric. And the birth extract for Rudolph does not say he had a twin brother - see Perthshire Raitts. This is either an amazing coincidence or an error in the records!
According to the press covering this story, Eric and Elizabeth Raitt had two children - Ian, born in 1954 in Perth and Fiona Elizabeth, born in 1956 also in Perth. Ian was said to have moved to South America - and indeed, I found an Ian Raitt who was head of the International Baccalaureate programme at Davy College, Peru having also taught at the International School of Tanganyika and elsewhere. I have as yet had no luck in tracking down either Ian or Fiona to ask more about their father and ancestors. However I did find that an Elizabeth Craig Raitt died in 1992 in Perth aged 76 and her mother's maiden name was Lees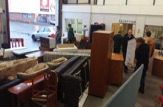 ----------
In a box of pictures and drawings purchased at auction in 1990 was an original pencil drawing by Henrietta Charlotte Raitt in 1827 of Hall Place. Henrietta was the daughter of Colonel George Edward Raitt (see under Military Raitts) and Frances Jane Jolliffe who married on 7 Dec 1804 in Bray, Berkshire. Frances was the daughter of William Jolliffe, MP for Petersfield and thus Henrietta was his granddaughter. She was baptized on 15 January 1813 in Southampton, but died in her 19th year and was buried in Southampton on 20 December 1831. The Bath Chronicle and Weekly Gazette for 29 December 1831 has a brief notice in its Died column - "At Southampton, of rapid decline, Henrietta Charlotte, 4th daughter of Lieut-Colonel Raitt."
A short memorial of Miss Henrietta C. Raitt by T. Adkins, Southampton is to be found in the Evangelical Magazine and Missionary Chronicle, vol 10, 1832, pp 391-393. In it, the Rev. Adkins writes that it was in April 1831 that the first symptoms of her fatal disorder made their appearance. Although she recovered, in July she unexpectedly suffered a second haemorrhage from the lungs. She understood she would not live much longer and part of the memorial reflects on her piety and devotion.
Henrietta was thus only 14 when she sketched her scene. But where exactly was Hall Place? There are several such named places in England, but it may be the manor of Hall-place in the county of Southampton mentioned in 1756 in the court case of George Paynter, or it could be Hall Place at Braishfield, near Southampton - where there was a manor dating back to 1561, comprising a farm and a cottage all of the same name. I'm not sure if Henrietta's family ever lived there, or if Henrietta just liked to sketch and did one of a nice manor house in the area. Either way it's not bad for a 14 year old!
----------
The Inverness Courier for 4 March 1846 reported a piece from the Nairnshire Mirror under the heading Providential Escape - to wit:
On the 11th inst., as Alexander Fraser, labourer, was engaged in blowing up a large stone of several tons, on the farm of Rait, in this neighbourhood, occupied by Mr William Macarthur, and while performing that part of the process called stemming the shot, the powder ignited and the charge exploded. Fortunately, Fraser was seated on a large portion of the stone but little affected by the explosion, and escaped with a few scratches on the face, occasioned by some of the material of which the charge was composed, the fragments of rock having flown in an opposite direction. His escape without greater injury will appear more surprising when we mention that the hammer and stemmer with which he wrought, were blown out of his hands to a distance of fifty yards from the place where the accident took place.
As a quasi-related follow-on, in the Inverness Courier for 27 September 1889, in the Deaths column it was reported At Rait, near Geddes, on the 11th instant, Alexander Macarthur, son of Mr William Macarthur, Farmer there, aged 23.