In the 16th and 17th centuries, in particular, more than a few Raitts entered the Church. These men were highly educated – most, possibly all, having obtained an M.A. from the University of St Andrews, Fife (the earliest Scottish University) or King's College, Aberdeen (subjects studied would have been classical languages, philosophy, divinity) and in some cases, a doctorate (D.D – Doctor of Divinity). Most moved around the country to become minister in a number of parishes; most married and had children – the sons sometimes also following in the steps of their fathers, the daughters often marrying other ministers. Some rose to prominence as Bishops as well as Archdeacons, Rectors and Principals of Universities.
Brief details about some of these men are given below (and following that some background on the religious upheavals at the times.) The order is alphabetical by name and then by date where there are several of the same name. The information has been complied from various sources, but primarily Fasti Ecclesiae Scoticanae: The Succession of Ministers in the Church of Scotland from the Reformation; and the Catalogue of Scottish Bishops. It is interesting to note that many of these men of the cloth originate from the Raits of Hallgreen in the Mearns and thereafter from the other Raitt families in Angus (particularly Pitforthie.) They are also included, for the most part, in the Raits of Hallgreen family tree. Those Raitts from Fife, may very well be related to Raitts who studied at St Andrews and either elected to remain there or else whose daughters married locally.
----------
Archibald Rait may have been a son of William Rait, sixth laird of Hallgreen, and brother of James (see below). He was ordained and admitted (in King's College, Aberdeen) on 13 October 1600, and two years later his stipend was
returned at the miserable sum of £2 15s 6d. He was minister at Kintore from 1602-1624. He was a burgess of Aberdeen in 1620 and died before February 1635. He married Janet, daughter of Peter Blackburn, Bishop of Aberdeen (also Regent of the University of Glasgow, Professor of Physics and Astronomy and Chancellor of King's College, Aberdeen) and had issue: William; and Robert, a student at Marischal College, Aberdeen between 1628-32. (Janet survived Archibald and married Robert Anderson in Kintore.)
David Raite (also Rat and Rait), in a charter dated 25 July 1427, is styled as the King's confessor and vicar-general of the Order of Friars Preachers of Scotland. The King in question was James I of Scotland and in the charter he gave David the Mastership of the Hospital of St. Leonards, a mile and an half below Peebles. The hospital was founded for infirm and indigent persons, and appears to have been a royal foundation, and in existence by 1305. In a document of 1555 it is described as "The Chapel of St. Leonard, at Eschelis, on the east side of the burgh of Peblis" - hence the probable reason why it was called afterward by corruption, Chappel yards. David's seal is appended to the foundation deed for the Friars Preachers in Glasgow dated 1 May 1454 (see more under Raitt Seals).
David Rait, of the family of Hallgreen in the Mearns (grandson of David Rait, fourth laird), was appointed sub-Principal of King's College, Aberdeen in 1583 and Principal in 1592. He was admitted to First Charge, St Machar's (Old Machar), Aberdeen before 20 Oct 1598, holding the Principality of King's College, Aberdeen in conjunction. He was a member of the General Assembly of the Kirk in Scotland in 1602, 1605 and 1610. As Moderator of Synod, he preached in place of the former Moderator at the opening of the Assembly at Aberdeen on 2 July 1605, but was not summoned by the Privy Council for doing so as the rest of the ministers were and no action was taken against him. He obtained a Doctorate of Divinity (D.D.) from King's College, Aberdeen in 1620. He married in December 1592, Elizabeth, daughter of John Allardice of that ilk, and had issue: Andrew; William; James, apprenticed to James Gardiner, litster, in Edinburgh, 20 March 1622. David died in 1632.
David Rait, M.A. son of William Rait, minister of Mains and Strathmartine (see below) was born about 1603 and admitted in 1642 in Newburgh. The Edinburgh Parliament approved on 22 June 1644 a warrant of £50 (300 merks Scots) in favour of Mr David Rait to assist him as one of three ministers being sent by the General Assembly to supply the north-west parts of Ireland. He translated from Newburgh to Dairsie in 1646 and from there to Kinnaird (Brechin) in 1664. He died before 2nd February 1676, aged about 73. He married a lady whose name is unknown, and had issue: Jean, baptized 19 June 1646; Helen, baptized 4 July 1648; Henry, baptized 6 June 1651 and who died in October 1669, aged 18; William, baptized 4 August 1653; and John, baptized 1 June 1655.
David Rait of Brianton, was the eldest son of John Rait (see below) and his second wife, Euphan. He inherited the Brianton estates from his father and entered the ministry. He married Katherine Rait, daughter of the Rev. Robert Rait (see below) who was minister of Aberluthnott (Marykirk) from 1666-1682. They had a son, James, who sold the estates in 1711. It was probably David who, in 1690 as Rait of Brayingtoune, was appointed one of the Commissioners for Forfarshire to ensure the supply of revenue to the Crown under the Act of Parliament ratifying the confession of faith and settling Presbyterian church government.
Francis Rait, son of the Rev John Rait (see below), minister of Inverkeilor, was tutor to the Master of Kinnaird. He became the incumbent at the parish church of Kinnaird in 1711, but left before 6 April 1711. He was prosecuted before the Lords of Justiciary on 29 July 1717 for intruding into parish churches, leasing-making and praying for King James, but the Solicitor-General deserted the diet in respect of the King's Act of Grace. He was deposed by Presbytery on 31 July 1717 for again intruding during the Rebellion. He opened a new church meeting house in Arbroath in 1722, which was closed down. Undeterred, he opened another illegal meeting-house in Brechin in 1726 which was also shut by the Lords of Justiciary.
James Rait was the Abbot of Balmerino, Fife and head of the Cistercian monastic community and lands of the Abbey from 1466-1468 and then again in 1469. Balmerino Abbey was founded in 1227 by monks from Melrose Abbey in the Scottish Border under the patronage of Ermengarde de Beaumont and King Alexander II of Scotland. In 1468 and then from 1469-1489 and then again in 1490, he was the Abbot and the head of the monastic community of Culross Abbey, Fife founded in 1218 under the patronage of Maol Choluim I, Earl of Fife by Cistercian monks from Kinloss Abbey, Moray. As abbot of Culross, James attended the Parliaments of James III in Edinburgh on 21 Nov 1469, 1 March 1479 and 19 March 1482.
James Rait (also Raitt) was minister of Tannadice and Aberlemno in 1567 with a stipend of £100 Scots. He translated from Tannadice in 1574 to Lanark, Carluke also being in the charge. He translated from Lanark to Forfar in or before 1576, and it was probably he who was reader in Cortachy in 1583. He subsequently moved to Kinnettles where he was presented by James VI to the parsonage and vicarage on 10 September 1588 on the death of Andrew Davidson, being translated and admitted on 16 September 1588 and installed soon afterwards.
He was still minister there in 1608.
James Rait, born 1584, was a son of William Rait, sixth laird of Hallgreen, and probably brother to Archibald (see above). He received an M.A. from King's College, Aberdeen in 1603, where he also later became Regent. It was probably this James that represented Mernes at the General Assembly of the Kirk of Scotland in Glasgow on 8 June 1610. He was promoted from being Regent and admitted to Aberluthnott (Marykirk) in 1617 and died on 1 May 1642. He married Isabella Blackburn, another daughter of the Bishop of Aberdeen, 0n 14 July 1618, and had issue: William (see below), his successor in Marykirk.
James Rait, M.A. held the parish of Ardclach along with Auldearn and Nairn from 1585-1590. He translated from Auldearn to Bervie (or Inverbervie) in 1591; and was called vicar in Kinneff on 10 July 1602 with Bervie still in charge. He was then translated to Caterline and admitted before 8 July 1613. He translated and admitted to Kinneff in 1613 remaining there until his death on 2 December 1618. He was married to Margaret Douglas and had issue: Robert (see below) and William.
James Rait, born about 1648, son (some accounts say nephew) of John Rait (see below), incumbent of Inverkeilor. He was educated at the University of St Andrews, receiving his M.A. on 25 July 1668. He passed trials before the Presbytery, was recommended for licence by the Archbishop on 11 Jan and for ordination on 21 Mar 1672, being ordained (colleague) on 9 May 1672 in Inverkeilor. He was incumbent there from 1685-1703 when he was outed by the Privy Council for nonjurancy about 1703. He took up residence at Redcastle (see under Raitt Residences) and intruded at Lunan on 21 Apr 1713. He intruded at Kirriemuir from September 1715 to January 1716 and was in attendance on the Pretender at the house of Kinnaird. He occupied Montrose parish church during the 1715 Rising and continued to perform Episcopal services as incumbent in Lunan from 1713-1717, when he was sentenced to deprivation for Jacobitism, being deposed on 5 June 1717. He died before 1730. He married 1) in 1677 Katherine, daughter of David Mudie of Bryanton; 2) 1710 Elizabeth Smith, Montrose and had issue: Margaret (who contracted to marry on 30 July 1700 William Wallace, bailie of Montrose).
As a non-juror, James was deprived of his living by the Privy Council when the vacant stipend fell to the Earl of Panmure, patron of the parish, and lord of the abbacy of Aberbrothock. It appears that his Lordship resigned his right to the half-year's stipend of 1695, as well as to the stipends of seven succeeding years, "in favour of Mr David Rate of Breyington (see above), one of the heretors," by whom the stipends were to be uplifted and applied "towards such pious and charitable works and uses as he shall condescend on within or about ye sd parochin and church of Inverkillor." This arrangement had probably been made with the view of aiding the deprived minister, to whom, during that period, no successor was appointed.
James Rait obtained an M.A. from King's College, Aberdeen, in 1632 and was admitted before January 1654 in Dunnottar. He had an adjudication of the lands of Findlastoun on 18 July 1673 and died on 25 July 1676, aged about 64. He married 1) on 21 Aug 1665, Elizabeth Allardes, in the parish of Arbuthnott, who died in May 1666: 2) Jean Edmonston in Montrose, and had issue: John of Findlastoun, served heir on 8 Dec 1692. (These marriages may have been in reverse order, with James marrying Jean Edmonston (Irvine?) on 8 April 1660.) It may have been a daughter or granddaughter of James - Helen Rait, of the family of Finlayston - who married in 1702 Andrew Honyman who was born in 1672, received his M.A. from St Andrews on 17 June 1688, was ordained on 24 September 1701, and who died on 30 December 1732.
James Raitt (also Rait), born 9 February 1689 and sometime assistant to his father Rev William Rait of Pitforthy (see below), minister of Monikie, and nephew of Rev Robert Rait, incumbent of 3rd Charge of Dundee (see below). He received his M.A. in 1703 from Marischal College, Aberdeen and took orders in 1712. He was Episcopalian minister at Kirriemuir, but was driven from the parish church there in 1716 and fined £20 for not praying for King George by name. He was Episcopalian minister at Dundee and presbyter there. Falling out with Bishop Ochterlony in Dundee, he set up new church meeting-house. He was the incumbent at St Paul's Cathedral, Dundee between 1727-1777. He was consecrated at Edinburgh on 4 Oct 1742, when he was elevated to the episcopate and appointed Bishop of the See of Brechin. He himself consecrated six bishops between 1743-1777. In the Lady Chapel in the Cathedral Church of Saint Paul, Dundee, a stained glass window remembers two Bishops of the Diocese of Brechin - one panel bears the Coat of Arms of Bishop James Rait (1742–1777) with the motto 'Spero memora' (I hope for better things).
From the time of the Revolution till 1727 there was only one Episcopal congregation in Dundee, and at the latter date it was divided by Bishop Raitt,
one portion having a meeting-place at Yeaman Shore, under Bishop Raitt's ministry, and the other continuing services in the Seagate Meeting-house, under Mr James Irvine. It shows the strength of Episcopacy in the glen (Glenesk, Angus) at that period, to remark that we read in the Rev. Alexander Lunan's diary, how Bishop Rait confirmed about seventy persons in the chapel on the [Hill of] Rowan on 16 August 1745, as on the preceding day he had confirmed about twenty-five in Mr. Rose's dwelling-house at Woodside of Dunlappie.
Thus the aspect of Christianity may be said to have beenBefore 27 June 1776 Bishop Raitt had a chapel in Dundee. He died on 13 Jan 1777. He married a daughter of Sylvester Lyon (born in Kirriemuir about 1641; M.A. St Andrews 27 July 1666; ordained 22 November 1666; admitted at Kinnettles 31 January 1667; translated and admitted 6 January 1669 to Kirriemuir; died 1 May 1713.)
It was recorded that "He (the Bishop) possessed strong, good sense and a very dignified manner when celebrating his Episcopal offices. He was a celebrated preacher, preaching without notes till he became a very old man. His charges to the youth whom he confirmed he delivered without notes, and without hesitation, long after he was eighty years of age.". His dignified manner was also spoken of by Bishop Gleig, who had seen him officiate. The following testimonials in favour of Mr Raitt, addressed, as was the practice at that period, to the Lord Bishop of Edinburgh: "These are to testify, that Mr James Rait, son of Mr William Rait, minister of Monikie, being, by your Lordship's order, admitted to pass the preparatory trials, before such ministers in Dundee and the neighbourhood as
you appointed, in order to his entering into the ministry, hath done the same to our very great satisfaction ; and therefore we do with the more confidence and earnestness recommend him to your Lordship, to obtain your Lordship's licence for preaching, or to get him into the orders of a deacon, as your Lordship judges fit. In witness whereof, these presents are written by our joint allowance, and ordered to be signed by our moderator and clerk, ad hum effectum, at Dundee, the twentieth and first day of October 1712 years."
John Rait (also de Rait), was a Scottish cleric with a master's degree in sacred theology (Magister in Theologia), in priest's orders, archdeacon of Aberdeen and precentor of Morayshire (Elgin Cathedral). Said to have been ordained bishop in Avignon, on 22 May 1342, John de Rate, M.A. and D.D, was provided to the archdeaconry of Aberdeen, void by the consecration of Alan, bishop of Caithness, notwithstanding that he had canonries and prebends in Aberdeen and Bruges, and the church of Kilchodiscam (Codylstane). On 1 July 1342, he was provided to a canonry of St. Donatian's, Bruges, with expectation of a prebend. In March 1342-3, a canonry and prebend was vacant at Aberdeen through John Rathe obtaining the archdeaconry of Aberdeen. On 3 March 1348-9, there was a reservation to John de Rathet, S.T.P. and M.A., archdeacon of Aberdeen, of the precentorship of Moray, about to be void by the consecration of John de Fisco, bishop-elect of Vercelli. John Rait obtained the precentorship, and held it till it was voided by his consecration. On 19 November 1350, Pope Clement VI addressed John, elect of Aberdeen, declaring that while Bishop William occupied the see, he (the pope) had specially reserved the appointment, and that any attempt to meddle with the appointment on the part of others would be null and void. He promoted John, archdeacon of Aberdeen, master in sacred theology, in priest's orders, to the see. John resigned his positions as Archdeacon of Aberdeen (held from 1342-1350) and Precentor of Morayshire (held from 1349-1350) in 1350 on becoming Bishop of Aberdeen.
There follows, 14 March 1350-1, the mandate to betake himself to his see, having been consecrated by Humbert (dauphin of Vienne), patriarch of Alexandria. (Humbert was one of the most prominent figures in the history of France at this period. After a life of gorgeous extravagance and profligacy, he took the habit of the Dominicans in 1349, and, having been rapidly passed through the lower grades, was created by the pope patriarch of Alexandria on 3 January 1350-1. It is thus evident that his acting as the consecrator of John Rait was one of his earliest episcopal acts.) After he became bishop in Aberdeen, on 20 June 1351, having examined ancient evidences belonging to the dean and chapter, and letters of his predecessor, William, deceased, John declared that the church of Fordyce had been a common church of the chapter beyond the memory of man. He was bishop of Aberdeen until 1 April 1354 and died in 1355 (in the twenty-sixth year of David II. i.e. the year ending 6 June 1355). He was buried
in the choir of his cathedral. The frieze of the ceiling around the nave (dating from about 1520) has inscriptions in Anglo-Saxon lettering of the names of the bishops of Aberdeen and the kings of Scotland – including the 14th Bishop of Aberdeen, Johanes de Raite.
John Rait of the family of Rait of Halgreen, Bervie was born about 1623 (a son of William Rait, the 8th laird of Hallgreen) and obtained an M.A. from King's College, Aberdeen, in 1644. The Brechin Presbytery Records show that he had "a communication" as 2nd minister of Montrose in 1646. He was ordained to Second Charge, Montrose on 23 December 1647, and was subsequently translated and admitted after 5 September 1650 to become the parish minister at Inverkeilor, remaining there until his death on 1 December 1685, aged about 62. Called "a gentleman of the House of Hallgreen in the Mearns," by Bishop Ochterlony, John Rait was laird of Bryanton about 1682, and was succeeded in the kirk of Inverkeilor by his son James (see above). He married 1) Elizabeth Beattie, who died 1 Dec 1661, and had issue: James, born 1653, died in Nevis, West Indies, 1675; and six others; 2) Euphame, eldest daughter of David Mudie of Bryantown, who survived him, and had issue: David of Bryantown, who entered the ministry (see above); Robert; Janet; Francis, minister of Kinnaird (see above). There is a monument to the family in the Inverkeilor churchyard.
Peter Rait was the youngest son of William Rait, 8th laird of Hallgreen. Born in 1642, he received an M.A. in 1663 from King's College, Aberdeen. He was the incumbent in Bervie from 1674 until his death in 1698. He suffered the sentence of deprivation by the Privy Council in 1695 for not reading the Proclamation of the Estates, nor praying for William and Mary. He married Anna Innes, who survived him, and had issue: Robert and Mary. Mary contracted to marry on 22 July 1712 James Carnegie, surgeon and apothecary in Brechin.
Robert Rait (also Rayt), son of David Rait, fourth laird of Hallgreen, was described in a 1518 Perthshire sasine as "chaplain". His seal is on a charter of 1541/2. He was married to Katherine Lindsay and had a son, Robert, who, in 1553, made a claim on the property of Silliflett.
Robert Rait, minister in 1580 in Kinross, and was still minister there in 1591. He died in 1607. He may be the Robert Rait who was reader in Fetteresso, Angus in 1563 (or it could be the above Robert Rait - and they could be one and the same!)
Robert Rait received his M.A. from King's College, Aberdeen on 27 April 1659. He was admitted and collated to Roberton before 18 June 1665 and was translated and admitted to Aberluthnott (Marykirk) on 14 March 1666. He died in 1692. He married on 5 April 1665 Margaret Forbes, who survived him, and had issue: Katherine (who married 0n 26 April 1688 David Rait of Brianton, Inverkeilor – see above); Robert; Margaret (who married on 12 October 1702 Patrick Cruickshank, merchant in Aberdeen); and Jean, born 19 June 1666.
Robert Rait, born about 1651, son of the Rev William Rait, incumbent of the 3rd Charge (Cross Church) of Dundee (see below) was educated at the University of St Andrews, obtaining his M.A. on 23 July 1672. He succeeded his father as the incumbent of the 3rd Charge and was presented by the Town Council at St Paul's Chapel (Dundee) as incumbent, being admitted before 11 September 1682. He was deprived by the Privy Council on 26 September 1689 for not reading the Proclamation of the Estates etc. He died between 13 June and 30 August 1704. He married on 8 October 1684 Elizabeth (who died before 3 April 1704), daughter of Alexander Wedderburn of Kingennie and Easter Powrie, and had issue: Alexander, served heir on 12 Dec 1705.
Robert Rait - In the end of the seventeenth century Master Robert Rait (probably an ecclesiastic) was served heir to his next younger brother in the estate of Barras, near Kinneff. This may be the son of James Rait (see above), minister at Kinneff until 1618.
Thomas Rait appears to have been chaplain in St Andrews around 1474. A record states "The lords auditors decree and deliver that John Jackson shall withdraw from and clear a tenement of land lying within the city of St Andrews on the east part of the tenement of George Akeman, to John of Carmichael, patron of the altar of St Michael, founded in the church of St Andrews, and to Sir Thomas Rait, chaplain of the same, that they may decide thereupon for the utility and profit of the said altar, and that the said John Jackson shall not administer it in the future, and ordain letters to be written hereupon, and both parties were present. 13 May 1474 Edinburgh Parliament (James III).
Thomas Raitt was born in St Andrews, Fife in 1746 and educated at the Grammar School and University there. He was licenced by that Presbytery on 21 October 1772 and became an assistant at Leuchars, then minister of Cowgate chapel (Dundee) from Spring 1773. He was ordained to St Andrew's Chapel-of-Ease, Dundee, on 3 May 1775 and was elected by the Trades in St Andrews (Dundee) in 1776. He was presented by Robert, Viscount Duncan, in June 1806, subsequently being translated and admitted from Dundee on 31 July 1806 at Lundie and Fowlis Easter. He died on 28 November 1828 aged 82 in the 56th year of ministry.
William Rait (also Reat) was minister in the parishes of Mains and Strathmartine conjointly in 1590. He removed from Mains in 1593 and translated to Lundie and Fowlis Easter in 1593. He translated to Strathmartine in 1594, but returned to Mains and Strathmartine that same year. He removed to Mains in 1595, still retaining this charge in conjunction with his charge at Strathmartine until after 23 April 1612. He was one of the 42 ministers who signed a protest to Parliament on 1 July 1606 against the introduction of the Episcopacy, He died between 5 October 1630 and 19 February 1633. He married Janet Lundie, and had issue: David, minister of Kinnaird (see above); Harry; and Margaret.
When he was minister at Mains, William was bequeathed the books belonging to Henry Duncan when he died on died 5 April 1618. Henry had been minister at Ballumbie in 1585, with the parish of Murroes also in his charge, from which parish he removed in 1590. Henry was also one of the 42 ministers who signed the Protest to Parliament in 1606 against the introduction of the Episcopacy.
William Rait (also Raitt), born about 1615, was the son of James Rait (see above), minister of Marykirk. He was Regent at King's College from March 1641, where he seems to have married Elizabeth Gordon in August 1642. His father proposed him for the vacancy in the church at Menmuir in April 1642, however he was admitted to Aberluthnot (Marykirk) in 1643, succeeding his father. He translated from Aberluthnot to Brechin on 3 December 1644 and on several occasions was unable to hold services by reason of enemies being in the town. Indeed, on 28 June 1647 his sermon was held at the Castle for fear of the enemy. He was appointed by Parliament to the Commissions of Assembly in 1646, 1647 (for the visitation of the University of Aberdeen on 27 March 1647) and 1649. On 22 March 1648 he was nominated to be minister at Old Greyfriars, Edinburgh, his presentation being "imbraced with ane hearty thanksgiving", but he did not accept. From the end of August to the end of October 1651 he was absent from his charge owing to the English forces round about the town. He was called to Aberdeen in 1652, but declined to accept. He was also nominated by the Council of England one of those for authorizing admissions to the ministry in Perth, Fife, and Angus. He translated to King's College, Aberdeen as Regent and Principal in 1661, and then translated and admitted to St Paul's (Dundee) in 1662. He died in July 1679. He erected the monument to his father. In 1646, he married Janet, eldest daughter of James Guthrie of Kingennie (actually it seems to have been rather the Rev William Guthrie of Pitforthy, which estate his son-in-law inherited starting the line of the Raits of Pitforthy) and had issue: William, minister of Monikie (see below); Robert, minister of St Paul's (see above); James; John; David; Laurence, merchant, lost at sea; Alexander; Jean (married John Scrymgeour of Kirkton); Margaret (married 1) John Campbell, minister of Tealing; 2) Bailie Kellock from Dundee, having issue; Janet; Agnes. At the time of Margaret's marriage to John Campbell, William was minister of Third Charge, Dundee. (John Campbell, M.A. St Andrews 1614; admitted to Tealing after 12 May 1650; deprived by Act of Parliament 11 June and Decreet of Privy Council 1 October 1662, but continued to 30 October 1663.)
Extracts from two painted boards in the Session-house, Old Church of Brechin show that in 1643 the Rev William Rait, minister at Brechin, gifted a silver cup for the Communion table. When the old manse in Brechin was taken down in 1850 a mutilated door or window lintel (now preserved in the garden wall of the new manse) was found with the initials M.W.R. (Mr William Raitt – dated 1664 with some words in Latin.
William Rait, born about 1626, received his M.A. from King's College, Aberdeen, in 1644. He was admitted before 9 April 1650, and translated from Brechin to King's College, Aberdeen in 1661, and then translated to Dundee in 1662. He was presented and collated in Kingoldrum by the Bishop of Brechin on 1 January 1663, being installed on 2 January 1665. He died between 4 March and 1 April 1684. He married Margaret Symmer in 1656 and had issue: William, student of divinity in 1685; and Margaret, who married John Ogilvie of Braesyde.
William Rait of Pitforthy, born about 1653, was the eldest son of William Rait, minister of Third Charge, Dundee (see above). Educated at King's College, Aberdeen, and receiving his M.A. on 7 July 1677, he was presented by Lord Panmure, in July 1680, and was admitted and instituted on 28 September 1680 in Monikie. Although he took oaths to William and Mary at the Revolution, he was cited on the "List of Ministers who have not complied with the present Church Government" in 1707. He came under sentence of deposition for joining the Jacobites and ceased exercising ministerial functions at Monikie on 22 January and was deposed on 30 April 1716. He married Isobel, daughter of Patrick Yeaman of Dryburgh, Forfarshire, and had issue: George; James (see above), Episcopalian minister at Kirriemuir and Dundee, consecrated Bishop of Brechin in 1742; Barbara (married Henry Edgar, Episcopal minister in Arbroath, and later consecrated Bishop of Fife in 1659 by Bishop James Rait); Margaret (married 19 Oct 1699, George Dempster of Dunnichen) who was buried 9 May 1741.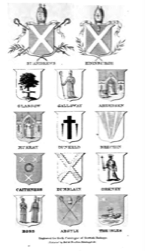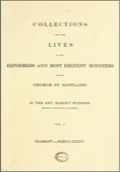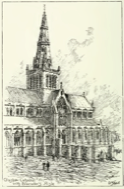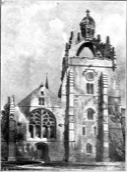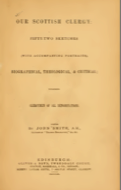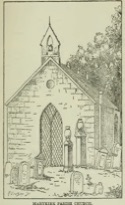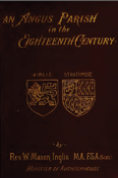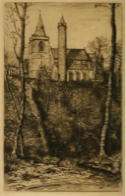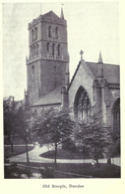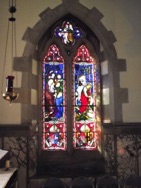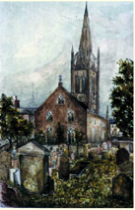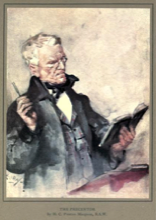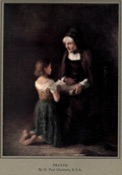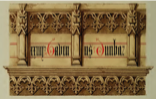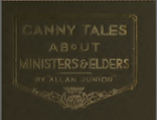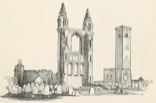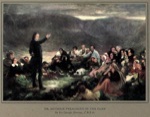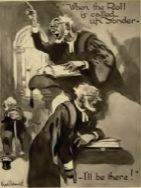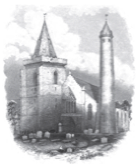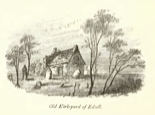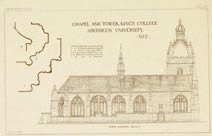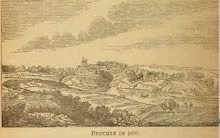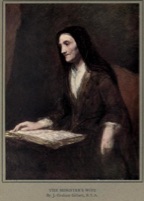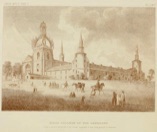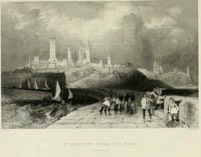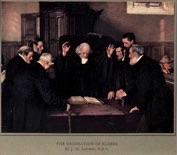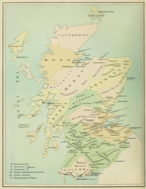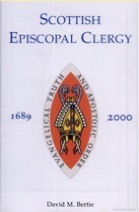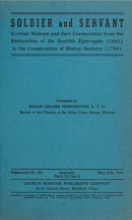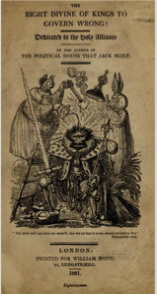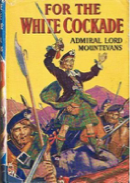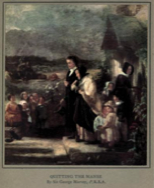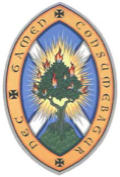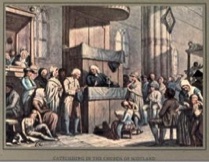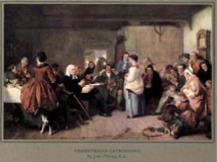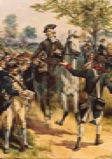 More modern Raitt Ministers
George Patterson Raitt was a Presbyterian minister who served as a chaplain in the Union Army in the Civil War. He worked in Patterson, Iowa in 1880 and Newburg, New York in 1900. His son George Ernest Raitt was also a Presbyterian minister and moderator of the United Presbyterian General Assembly. In 1910 he was working in Philadelphia, then in Dormont, PA in 1920. He moved to Pasadena, CA in 1921 where he ended his ministry. Another relative, Thomas Marshall Raitt, was also an ordained minister in the Presbyterian Church and taught religious studies at the College of Wooster in Wooster, Ohio for 27 years. Their forebears came to America from Angus, Scotland in 1817 - for more on the family see the page on Bovina Raitts.
William Cyril Samuel Raitt was born 11 December 1907 in Lee, Kent, England. He became a Minister of Relgion and with his wife, Hilda Eugenie, made several trips to East Africa (Kenya and Southern Rhodesia) where they lived and worked as missionaries. He died in Johannesburg on 2 April 2000. Further information about him can be found on the South African Raitts page.
Charlene Ruth Raitt, born on 1 October 1949 in Belleville, Illinois, was the first female minister in the Florida Conference of United Church of Christ arrived in Venice, FL in March 1977 charged with developing and expanding an active christian aid programme for people of all ages. She is a former member of St John's United Church of Christ in Newport, Kentucky. She has received degrees in Lebanon, Illinois and later Maplewood, MO, where she also served. She has also worked in Boston, St Louis and Webster Groves, Missouri.
There is also Dr Jill Raitt, who semi-retired in 2000 and who obtained her Doctor of Divinity from the University of Chicago and whose main interests were the history of christianity. She is still Professor Emeritus at the University of Missouri-Columbia. Her grandfather, William Raitt, arrived from Aberdeen in 1880 and imported granite from the Aberdeen area into Chicago. His story is recounted on the page William Raitt, granite cutter.
Origins of Christianity in Scotland
Of all our Raitt ancestors, it is these men from the ministry that we seem to know most about and I thought it might be useful to give some account of the religious background of the day, which helps explains their actions. The following is synthesized and summarized mainly from various entries in Wikipedia.
Saint Ninian conducted the first Christian mission to what is now southern Scotland in the 4-5th century. He was followed in 563 by St Columba. These two set the scene for the establishment of Christianity in Scotland. The Scottish church continued to grow in the centuries that followed, and in the 11th century, Saint Margaret of Scotland (Queen Consort of Malcolm III of Scotland) strengthened the church's ties with the Holy See (the episcopal jurisdiction of the Roman Catholic Church, in which its Bishop is the Pope) as did successive monarchs such as Margaret's son, David, who invited several religious orders to establish monasteries in Scotland.
However, in 1560 the church in Scotland made a formal break with the Papacy. It was part of a wider European Protestant Reformation; and in Scotland's case culminated ecclesiastically in the re-establishment of the church along Protestant reformed lines led, among others, by John Knox. The church reformed its doctrines and government, drawing on the principles of John Calvin which Knox had been exposed to while living in Switzerland. In 1560, the Scottish Parliament abolished papal jurisdiction, repudiated the pope's authority, forbade the celebration of the Mass and approved approved Calvin's Protestant Confession of Faith, but did not accept many of the principles laid out by Knox. The 1560 Reformation Settlement was not, however, ratified by the crown (James VI) until 1572. by young James VI. The Scottish Reformation decisively shaped the Church of Scotland and, through it, all other Presbyterian churches worldwide
The Scottish Episcopal Church began as a distinct church in 1582, when the Church of Scotland rejected episcopal government (by bishops) and adopted a presbyterian government by elders as well as reformed theology. Scottish monarchs made repeated efforts to appoint bishops and two ecclesiastical traditions competed.
In 1584 James VI of Scotland had the Parliament of Scotland pass the Black Acts, appointing two bishops and bringing the Church of Scotland under royal control. This met vigorous opposition and he was forced to concede that the General Assembly should continue to run the church. Calvinists who reacted against the more formal style of liturgy were opposed by an Episcopalian faction. After ascending to the English throne in 1603 James stopped the General Assembly from meeting, increased the number of Scottish bishops and in 1618 held a General Assembly which pushed through Five Articles of Episcopalian practices which were widely boycotted.
In 1637, James's son Charles I attempted to introduce a version of the Book of Common Prayer, written by a group of Scottish prelates, and a combination of Knox's Book of Common Order, which was in use before 1637, and English liturgy in hopes of further unifying the Anglican Church of England and the (presbyterian) Church of Scotland. When the revised Book of Common Prayer was used for the first time during worship on 23 July 1637 in St Giles' Edinburgh, it set off a revolt which became so uncontainable that it led to the so-called Wars of the Three Kingdoms.
During his three-year reign, King James II (of England) and James VII (of Scotland) had became directly involved in the political battles in England between Catholicism and Protestantism, on the one hand, and on the other, between the Divine Right of Kings and the political rights of the Parliament of England. James's greatest political problem was his Catholicism, which left him alienated from both Parliamentary parties in England. In Scotland, James' supporters in the Parliament of Scotland increased attempts to force the Covenanters to renounce their faith and accept episcopalian rule of the church by the monarch.
King James's policies of religious tolerance after 1685 met with increasing opposition by leading political circles who were troubled by the King's Catholicism and his close ties with France. The crisis facing the king came to a head in 1688, with the birth of the King's son, James Francis Edward Stuart. This disrupted the existing line of succession by displacing the heir presumptive, his daughter Mary, a Protestant and the wife of William of Orange, with young James, a Catholic, as heir apparent. The prospect of a Roman Catholic dynasty in the England, Scotland and Ireland became likely. Key leaders of Parliament set out to resolve the crisis by inviting William of Orange to England, who fearing an Anglo-French alliance, had indicated as a condition for a military intervention. William's successful invasion of England with a Dutch fleet and army led to his ascending the English throne as William III of England jointly with his wife Mary II of England. The overthrow of King James II of England (James VII of Scotland) in the Revolution of 1688 permanently ended any chance of Catholicism becoming re-established in England. For British Catholics its effects were disastrous both socially and politically.
Jacobitism was a response to the deposing of King James in 1688 when he was replaced by his daughter Mary II jointly with her husband and first cousin William III. The Stuarts lived in exile on the European mainland after that, occasionally attempting to regain the throne with the aid of France and Spain. The primary seats of Jacobitism were Scotland, particularly the Scottish Highlands, and Ireland. The Jacobites believed that parliamentary interference with monarchical succession was illegal and many Catholics hoped the restored Stuarts would end discriminatory penal laws.
With the 1689 refusal of the Scottish bishops to swear allegiance to William of Orange while King James VII still lived and had not abdicated, the Presbyterian polity was finally re-established in the Church of Scotland. However, the Comprehension Act of 1690 allowed Episcopalian incumbents, on taking the Oath of Allegiance, to retain their benefices, though excluding them from any share in the government of the Church of Scotland without a further declaration of presbyterian principles. Many 'non-jurors' also succeeded for a time in retaining the use of the parish churches. The Act ratifying the Confession of Faith and settling Presbyterian church government enacted under William II and Mary II and passed by the Parliament in Edinburgh on 15 April 1690 was entered into the Parliamentary Register at Edinburgh on 7 June 1690.
The excluded Scottish bishops were slow to organize the Episcopalian remnant under a jurisdiction independent of the state, regarding the then arrangements as provisional, and looking forward to a reconstituted national Episcopal Church under a sovereign they regarded as legitimate. A few prelates, known as college bishops, were consecrated without sees, to preserve the succession rather than to exercise a defined authority. At length the hopelessness of the Stuart cause and the growth of congregations outside of the establishment forced the bishops to dissociate canonical jurisdiction from royal prerogative and to reconstitute for themselves a territorial episcopate.
The Scottish Book of Common Prayer came into general use at start of the reign of William and Mary. The Scottish Episcopalians Act of 1711 protected the Episcopal Communion, which marked its virtual incorporation as a distinct society. However, matters were still complicated by a considerable, though declining, number of Episcopalian incumbents holding parish churches. Moreover, the Jacobitism of the non-jurors provoked a state policy of repression in 1715 and 1745, and fostered the growth of new Hanoverian congregations (served by clergy who had been ordained by a bishop but amenable to none) who qualified themselves under the Act of 1712. This Act was further modified in 1746 and 1748 to exclude clergymen ordained in Scotland. These causes reduced the Episcopalians who, in 1689, were a large section of the population, to a minority save in a few corners of the west and north-east of Scotland.
Mention should be made of three other Raitts who married into the clergy, but it is not clear whose daughters these were.
Margaret Raitt married Patrick Guthrie of Collieston (son of Guthrie of that ilk.). Patrick was a goldsmith and bailie of St Andrews from 1601-2. He died in 1614 and Margaret died on March 1637. Their son John Guthrie took an M.A. at St Andrews in 1597, becoming reader at Arbroath the same year. He was translated to minister of Arbirlot, and then to minister of Perth in 1617, before becoming minister of the parish of St Giles in Edinburgh on 15 June 1621. He became Bishop of Moray in 1623. He had a prominent role in the coronation of King Charles I of Scotland in 1633 and supported the King's plans to bring the Scottish church in line with the Church of England, authorizing all ministers in Moray to obtain and use the new Scottish Book of Common Prayer. He was, however, out of touch with general religious sentiment in Scotland, and the Glasgow assembly of Scottish churchmen deposed him from his bishopric on 11 December 1638. He refused to accept this verdict and continued to preach, subsequently being excommunicated in 1639. He was arrested and held prisoner in Edinburgh from 1640-41.
Margaret Raitt married in October 1700 David Ramsay, M.A. (St Andrews, 2 April 1689); ordained 20 March 1700; minister at Kirriemuir; died between 9 May and 13 June 1722 aged about 53.
Katherine Rait married Andrew Bruce, born 1670, M.A. (St Andrews, 22 July 1693); translated and admitted to Inverkeilor on 21 May 1705; died Edinburgh 3 June 1724. Katherine survived him with six children.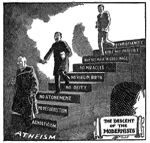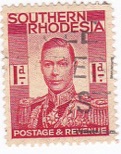 Mapping the Scottish Reformation
The March/April 2019 issue of History Scotland had an article by Michelle Brock and Chris Langley entitled Mapping the Scottish Reformation (p30-31). This project will result in a new online resource which will become one of the largest databases mapping the careers and lives of Scottish clergy between 1560-1689.
The article notes that "The reformation of 1560 sparked a revolution not only of theological ideas and religious practice, but also of leadership. The clergy were at the forefront of this change. Increasingly, members of the newly protestant clergy in Scotland were expected to be formidable scholars: to hold university degrees, to read multiple languages, and of course, to understand the nuances of theology and doctrine. At the same time, clerics needed to be active in their parishes: these men could marry and have exemplary, godly, families; they were to be persuasive preachers giving three or four sermons a week; they assessed their neighbours' poverty, visited the sick, comforted the dying; and above all, they helped people to know and understand God. Ministers, even those who had quieter careers and did not leave behind any publications, were critical figures in the daily lives of ordinary men and women."
As can be seen from the above, not a few Raitts were ministers - even bishops - during this period and were highly educated. It will be interesting to see who is included in the new database and what additional details will be provided about them! The database can be found at www.mappingthescottishreformation.org.