This page provides first some information on Raitt families that moved to California (some from New York, others from Canada, as well as elsewhere). The information below is not complete, either for all members of a family or for individuals themselves, and will hopefully be added to in due course. For instance, some of my distant cousins, descendants of my great-granduncle John Raitt, moved from Nebraska to California. I have also created a page for recently arrived Raitt families found in the 1880 US census which identifies other families who may be looked at eventually.
----------
In a blog entry, as well as under Illustrious Raitts - Entertainers, I gave brief details of singer/actor John Raitt (and daughter Bonnie) and his ancestry for a few generations back. I have now found more information about the Scottish forebears of the family and their arrival in the United States and subsequent dispersion. I have created a separate page on these Raitts from Bovina, Delaware County, New York. I have also created a new page for John Raitt, his brother Walton and their father Archibald with an accompanying page which shows many unseen photos of the family.
----------
William Raitt, a granite carver from Aberdeen, was first working and living in Illinois, before eventually moving with his wife to Los Angeles in the mid-1930s to be with his son, Arthur Taylor Raitt, and grandchildren. The details I have discovered about the family are given on a separate page - William Raitt, granite cutter. But see also under Aberdeenshire Raitts for his ancestors.
----------
Then there is the family of Granville Raitt who travelled from England to South Dakota, then to Alberta, Canada and finally ended up in California. His English ancestors may even have been Scottish - Granville himself had red hair! This story is to be found on the page Californian Raitts from South Dakota.
----------
Details about Grace and Pearl Raitt, daughters of Oswald Raitt, who moved from Nicaragua to California will be found on the Nicaraguan Raitts page.
----------
As described on the Manitoba Raitts page (where the family tree will be found), although several members of the William and Helen Raitt family emigrated to Canada, most of them seemed to have relocated to California at some point. See also the Kincardineshire Raitts page for details of the family ancestry.
George Hutchen Raitt (1851-1900) was the first of their children to go to Canada. There he married Margaret Scales in Kingston, Frontenac County, Ontario on 15 August 1877. In 1886 he moved to California in 1886 along with his two sons William Granger Raitt (1878-1937) and Charles Burton Raitt (1880-1931). It is not known whether wife Margaret accompanied him, but in any event George remarried in San Bernadino in 1893.
The lives of these three families in California is continued on the California Raitts from Manitoba page.
Charles Raitt (1860-1940)
Charles Raitt (born 16 Jan 1860 in Logie Pert, Angus) was the fifth son and eighth child of William and Helen Raitt and started out in Winnipeg where he married Canadian-born Lillian McLean in 1891. He seems to have emigrated in 1880 and became a master mechanic working for various railway companies. Details of his earlier life in Canada will be found under Manitoba Raitts.
By 1908 the family had moved to California, for in the 1910 census for Township 15, Contra Costa, there is Charles Raitt, 49; wife Lillian, 41; and children Charles, 11; Helen G., 8; George, 6; and Lillian, 1. Charles was still a master mechanic with the railroad company.
The family was still in California in the 1920 census residing in Needles Township, San Bernadino. Charles Raitt is 58, Lillian is 51 and with them are children Charles H., 21; Helen G., 18; George W., 16; Lillian M., 11; and Eleanor R., 5. Charles was still employed for the railways as a master mechanic.
In the 1930 census, Charles, aged 70, married, and a master mechanic in the steam railroad industry was a lodger at 109 North Pleasant St, Prescott, Yavapai, Arizona. It appears that the rest of the family may have moved back to Canada before 1930 as they do not seem to be in the US Census for that year. The story is taken up on the Canadian Raitts page under British Columbia.
Charles Kingsmill Raitt (1898-1982)
Charles Kingsmill Raitt was the second child and son of Charles Raitt and Lillian McLean (above) and was born in Winnipeg, Manitoba on 5 July 1898. He moved to the United States with his parents and siblings in 1903. He married Alice Nelson (born 12 December 1905 in Minnesota) in the early 1920s in California and had three children with her – Nadine Louise (born 15 September 1924), Charles Kingsmill (born 22 February 1926) and Edward Darwin (born 1 April 1928) - all born in Los Angeles, California.
Charles Kingsmill Raitt was in the US Navy and served in Europe during the 1st World War. He is recorded (as a Naval Man) arriving in Liverpool, England on 4 December 1917 from New York aboard the vessel New York. His age is not given, but as Charles K. Raitt, he was a Seaman 2nd class. His 1st World War record is not yet found so what he did and where he went and how is not known. However, he is later recorded as arriving back home after the war at Ellis Island, New York on 21 January 1919, aged 21, aboard the Giuseppe Verdi from Genoa, Italy. Also aboard was Ernest Hemingway and this little story is told in Raitt Anecdotes! His World War 2 draft card with a registration date of 14 February 1942 shows him to have a light brown complexion, with blue eyes and brown hair, weighing 165lbs and standing 5ft 10in tall. His employer was J. E. Coberly Inc. and he gave as his next of kin someone called Richard W. Nelson! Charles died in Penticton, British Columbia on 17 July 1982 aged 84 and is buried in Naramata Cemetery, BC along with his wife, Alice, who died on 6 October 1970 in Naramata.
In the 1910 census for Township 15, Contra Costa, Charles is 11 and at school living with his parents Charles Raitt, 49; and Lillian, 41; and siblings Helen G., 8; George, 6; and Lillian, 1.
After his tour of war duty finished in 1919, Charles went back to join his family in California in Needles Township, San Bernadino. In the 1920 census Charles is 21; his father Charles is 58 and mother Lillian is 51. Also there are the other children Helen G., 18; George W., 16; Lillian M., 11; and Eleanor R., 5.
The 1930 census for Los Angeles has Charles K. Raitt, aged 31, salesman, living at 1406 Fourth Avenue together with his wife Alice, 24; and children Nadine, 5; Charles, 3; and Edward, 2.
The 1940 census for 1340 South Stanley St, Los Angeles has Charles K. Raitt, aged 41, real cor salesman born Canada living with wife Alice, 34, born Minnesota; and children Nadine, 15; Charles K. Jnr, 13; and Edward D., 12 - all born California.
In 1944 Charles and Alice moved permanently to Canada and lived in a home previously owned by his mother Lillian. Additional details of their family there will be found on the Canadian Raitts page under British Columbia, while details of Charles's early life in Canada will be found on the the Manitoba Raitts page.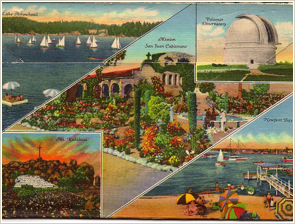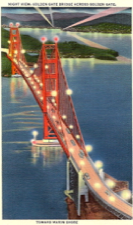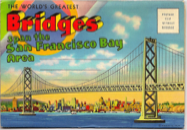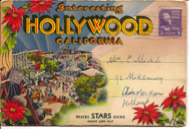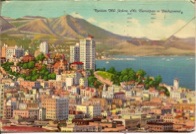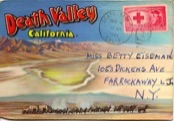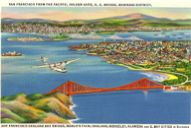 **********
I will try and include fuller details on these families as I get them as well as information on other families from time to time if requested. As noted above, there is also a page for recently arrived Scottish-born Raitts found in the 1880 US census.
Alexander Raitt, born 3 July 1875 in Old Machar, Aberdeen, the son of Alexander Raitt and Isabelle Hardie, married Isabella Scott Ritchie on 25 January 1901 in Ellon, Aberdeenshire. She had been born on 16 October 1873 in Udny, Aberdeenshire and died on 28 April 1954 in Los Angeles. Alexander died there on 1 February 1963.
Alexander Raitt and the rest of his family emigrated to California in the 1920s - following his daughter Joan Ritchie and sons Alexander and Frederick who had emigrated there earlier. Details about the family's early life in Aberdeen, as well as Alexander's ancestors will be found on the Aberdeenshire Raitts page.
Alexander Raitt, age 52, farmer, born Old Machar, departed Glasgow on 14 July 1928 and arrived in New York on 22 July aboard the Cameronia. He was accompanied by his wife Isabella, 54, housewife, born Udny; and children: Isabella, 26, domestic, born Aberdeen; and Charles, 22, farm worker, born Aberdeen. Their visas had been issued in Glasgow on 8 July 1928 and their last permanent residence was in Cluny, Aberdeenshire. The address of their nearest relative was given as sister Mrs Maggie Mackie, 300 Bon Accord St, Aberdeen (this will be Margaret Thow Raitt). Their final destination was Tujunga, California and they were going to sister-in-law Mrs Margaret Ainsworth, 509 Hill St, Tujunga (presumably a relative of Isabella.
In fact, Alexander was the last of the family to go! The first was daughter Joan Ritchie Raitt. She is recorded sailing from Liverpool on 20 April 1920 to New York aboard the Vasari and arriving on 3 May. She was 23, a domestic (servant) born in Skene, Scotland. Her place of last permanent residence was Aultons Keithall, Scotland and she gave as her nearest relative or friend her father Mr J. Raitt, Aultone Keithall, Duverurie (Inverurie? - and presumably it should be Mr A. Raitt), Aberdeen and she was on her way to her aunt Margaret Ainsworth, 11 Charter Oak Place, Hartford, Connecticut. She intended to remain for five years in the United States. She had brown hair and hazel eyes.
Alexander's other two sons, Alexander and Frederick Raitt, emigrated on 10 September 1927 travelling from Glasgow to New York on the Cameronia. Alexander was 26, an iron worker, born Ellon; and Frederick was 19, also an iron worker, born Aberdeen. They had got their visas in Glasgow on 11 August 1927 and their last permanent residence was Inverurie, Scotland.
Alexander Raitt Snr himself wasted no time travelling on to California. In his petition for naturalization in Los Angeles dated 4 September 1937, Alexander, age 63, gives his place of residence as 8732 Yates St, Sunland, California and his occupation as gardener. He was born in Aberdeen, Scotland on 3 March 1875 and he was of Scotch race. He declared his intention to become a citizen of the United States on 3 July 1934 in Los Angeles (duly entered on 15 December that year). He was married to Isabella Ritchie on 25 January 1901 in Ellon, Scotland - she was born in Udny, Scotland on 16 October 1873 and had entered the US on 22 July 1928 and resided with him. He stated he had five children: Joan R., born 10 March 1897, Skene, Scotland; Alexander James, born 8 April 1901, Ellon; Isabella Hardie, 24 August 1902, Aberdeen; Charles R., born 2 February 1905, Aberdeen; and Fredrick S., born 31 January 1907, Aberdeen - all lived in Los Angeles County. He gave his last foreign residence as Cluny, Scotland and had emigrated to the US from Glasgow under the name of Alexander Raitt, arriving in New York on 22 July 1928 aboard the Cameronia. He had resided in the US since the date of arrival and in Los Angeles county since 28 July 1928. The petition was witnessed and filed on 8 February 1939.
Son Frederick Simpson Raitt made his declaration of intention to become naturalized in the Southern District of California, County of Los Angeles. He was aged 29 residing at 8732 Yates Street, Sunland, Los Angeles County and was a machinist. He was white, of light complexion, with grey eyes and black hair and no visible distinctive marks. He was 5ft 5in tall and weighed 150 pounds. He was born in Aberdeen, Scotland on 31 January 1908, he was not married and his last foreign residence was Cluny, Aberdeenshire. He had entered the US in New York City under the name Frederick Raitt on 18 September 1927 on the vessel Cameronia. Like everyone else Frederick renounced forever all allegiance and fidelity to any foreign prince, potentate, state, sovereignty etc and stated that he was not an anarchist, polygamist nor a believer in the practice.
Son Alexander James Raitt made a similar declaration on 6 December 1934. In it his age was given as 33, he was of fair complexion with grey eyes and dark brown hair. He was 5ft 4in tall and weighed 145 pounds. He was born in Ellon on 8 April 1901 and was not married and his last foreign residence was Cluny. As did son Charles Ritchie Raitt - he was of medium complexion, with brown hair and eyes, a height of 5ft 10in and a weight of 155 pounds. Similar declarations were also made by both their mother Isabella and sisters Joan and Isabella.
The declarations of intention were made in triplicate and the second and third copies had to bear a photograph of the applicant which was a likeness. While I have found the photos of several members of the family, I have not yet found them for daughter Isabella and son Alexander.
In the 1930 census living at 8730 Yates Street, Los Angeles, in his own house, we have Alexander Raitt, 43, born Scotland, alien, immigrated 1928, a gardener, married at age 25 along with his family: wife Isabella, 43, born Scotland; and sons: Alexander, 27, general labourer; Charles, 24, janitor in a store; and Frederick, 22, machinist in the manufacturing industry - all aliens and born Scotland. Daughter Joan R. Raitt, 29, is a maid in the Frost household at 304 South Kingsley Drive, Los Angeles. Daughter Isabella is married and living with husband and children in Detroit, Wayne, Michigan.
In the 1940 census for 8732 Yates Street, Los Angeles there is Alexander Raitt, 64, born Scotland, gardener, naturalized; and wife Isabelle, 66, born Scotland, naturalized. They owned their house and were at the same address in 1935. Daughter Joan was a housekeeper in the Frost household at 304 South Kingsley Drive - she was also there in 1935. Son Charles R. seems to be living in Los Angeles in the house of Albert and Kathleen Pellicciotto - he is 33, a machinist in the aircraft industry born Scotland and he was there also in 1935. His two brothers Alexander, 39, machinist in the aircraft industry; and Frederick S., 32, machinist are both living at 8444 Yates Street, Los Angeles with widow Anna . Euston, aged 79. One wonders why they were not at home with their parents in the same street! Daughter Isabella and family were back in Los Angeles.
Regarding marriages, children and deaths: Joan Ritchie Raitt married James Armstrong in Los Angeles on 1 October 1945 - she died in Sunland, LA in 1964. Alexander Raitt, aged 58, married Frances Bassford in Los Angeles on 8 May 1959. Isabella Hardie Raitt married Thomas Watson on 30 December 1929 in Santa Ana, CA - she may have known him back in Scotland since he was born in Inverurie, and they had a son born in 1932. She died on 2 October 1994 in Orange County, CA. Charles Ritchie Raitt married Ida Sarah Rabener on 27 June 1944 in Reno. Nevada and is believed to have had four children. She was born on 10 December 1908 in Illinois and died 1 January 1980 in Orange County. Charles died in Orange County on 29 September 1988. Frederick Simpson Raitt died on 26 May 1995 in Ventura, California. He married Florence Hamer, born 21 April 1913 in New Jersey and died 21 September 1922 in Ventura, on 17 November 1944 in California and they had a son Frederick Charles Raitt, born 6 March 1945 in California. The latter married Chloe Christine Cheny (born 13 May 1946 in California) in June 1966 in Canoga Park, California. They subsequently had several children: James Daniel, born 30 October 1968 in Los Angeles; Jannette Michelle, born 5 August 1971, Los Angeles; and Johnathan Dong, born 1976 in Los Angeles. James Daniel Raitt married Beth Lynn Wilson, born 1971, and they had three children: Logan, born 1998; Jessie, born 2000; and Rebecca, born 2004.
John Rait, son of John Rait, a tailor, was born about 1843 in Wishaw, Cambusnetham parish, Lanarkshire, and married Mary Haddow there on 10 April 1868. John was a miner, as were his children and sibling, and family members emigrated to America at various times in the late nineteenth century. Although John started off in Iowa, then went to Colorado, he ended up in Los Angeles having moved there in the early 1920s. He died there in 1940 and the story of his and his family's early life in Wishaw and the United States is told on the Raites in Iowa, Colorado and California page - his name having changed from Rait to Raite along the way.
----------